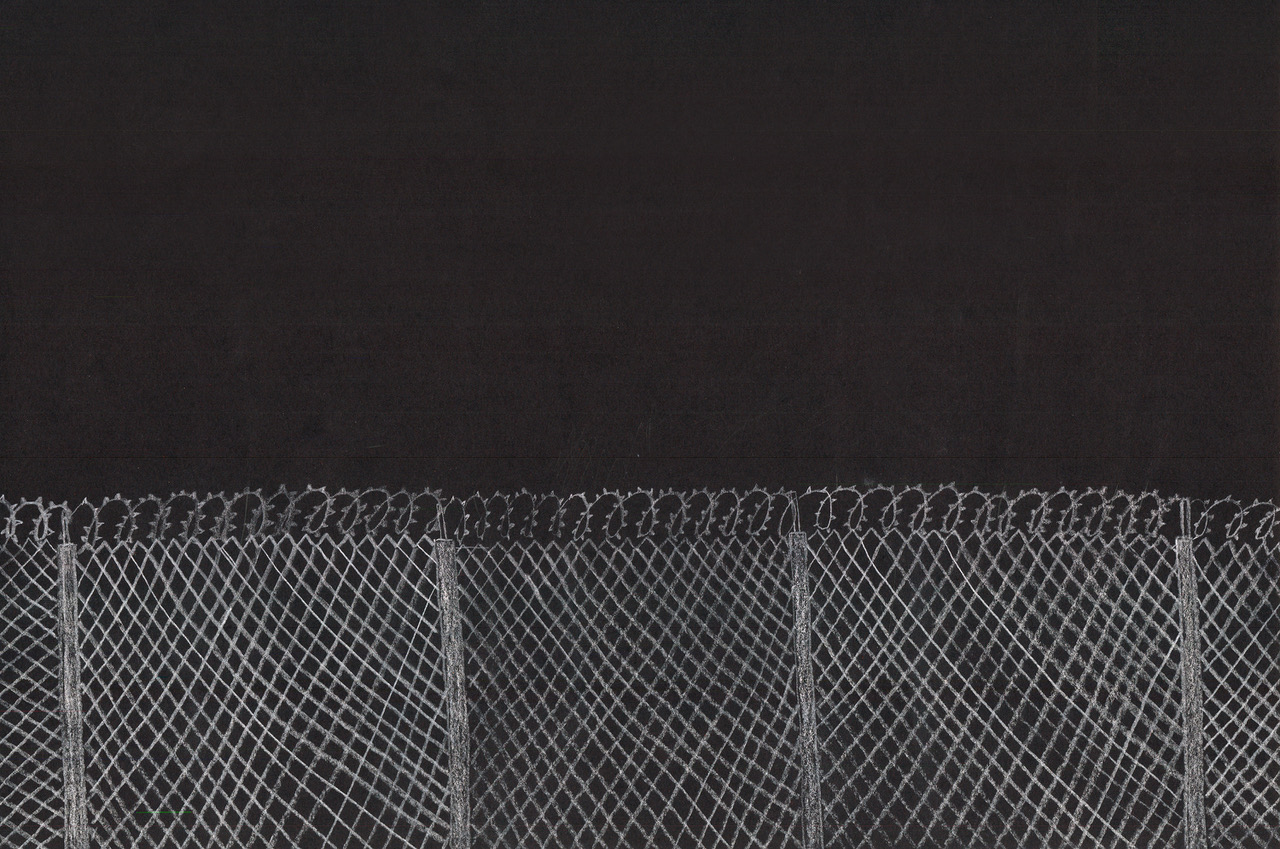 Drawing by Masean Spencer, a member of the Radioactive Ensemble
Saturday, September15th & Sunday September 16th, 7:00-10:00 p.m. Rain date: Saturday, September 22 & Sunday, September 23, 7:00-10:00 p.m.
North-end Wall of Cook County Jail at 26th and Francisco Avenue
You are invited to join and experience as the North-end wall bordering the Cook County Jail becomes a screen transformed by audio and animations created by currently and previously detained individuals at Cook County Jail. This live, free, public art installation will act as a space of exchange and communication between two communities – those outside the 96-acre compound and those working in the jail and behind bars.
Radioactive, led by artist Maria Gaspar, is a series of community-engaged radio/visual broadcasts located between the largest architecture of Chicago's West Side, the Cook County Jail, and the working-class residential area of the Lawndale communities. Radioactive centers the voices of those currently incarcerated by broadcasting and projecting their compelling stories from inside out.
Tune in to Lumpen Radio (105.5 FM) or join us live at the wall to engage in the work of the Radioactive Ensemble!
For more information visit: https://goo.gl/KTJbvX
Bring a chair or park your car at the 26th St. and Francisco Ave. parking lot for this event.
A live broadcast by Lumpen Radio (105.5 FM) will accompany the projection. Tune in to Lumpen Radio @ 105.5 FM between 7:00-10:00 pm on Sept. 15th & 16th.
Listening stations provided by Free Write Sound & Vision and we invite you to park at the site to broadcast from your car radio or bring your own handheld radio or boom box.
See more
Exhibition Events