A recent graduating graphic designer, a digital illustrator, takes visual communication design as a method to present a universal language for people with diverse cultural backgrounds.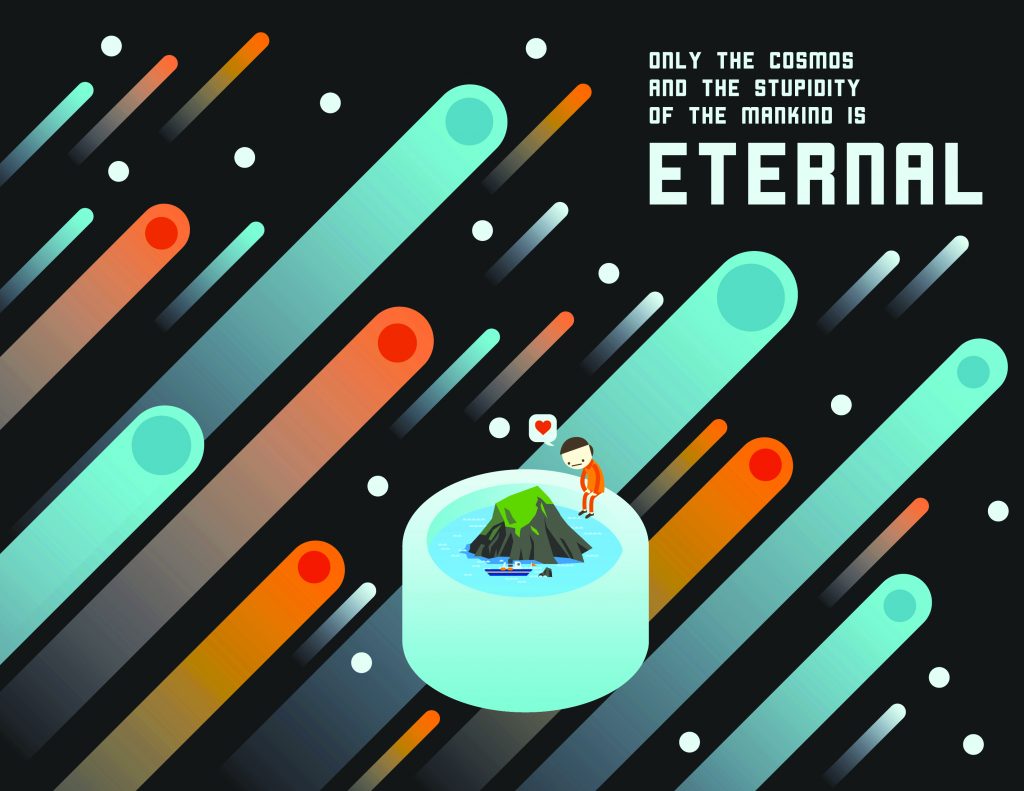 Stupidity (22" x 16") print. The piece gives a visual illustration of the quote "only the cosmos and the stupidity of the mankind is eternal."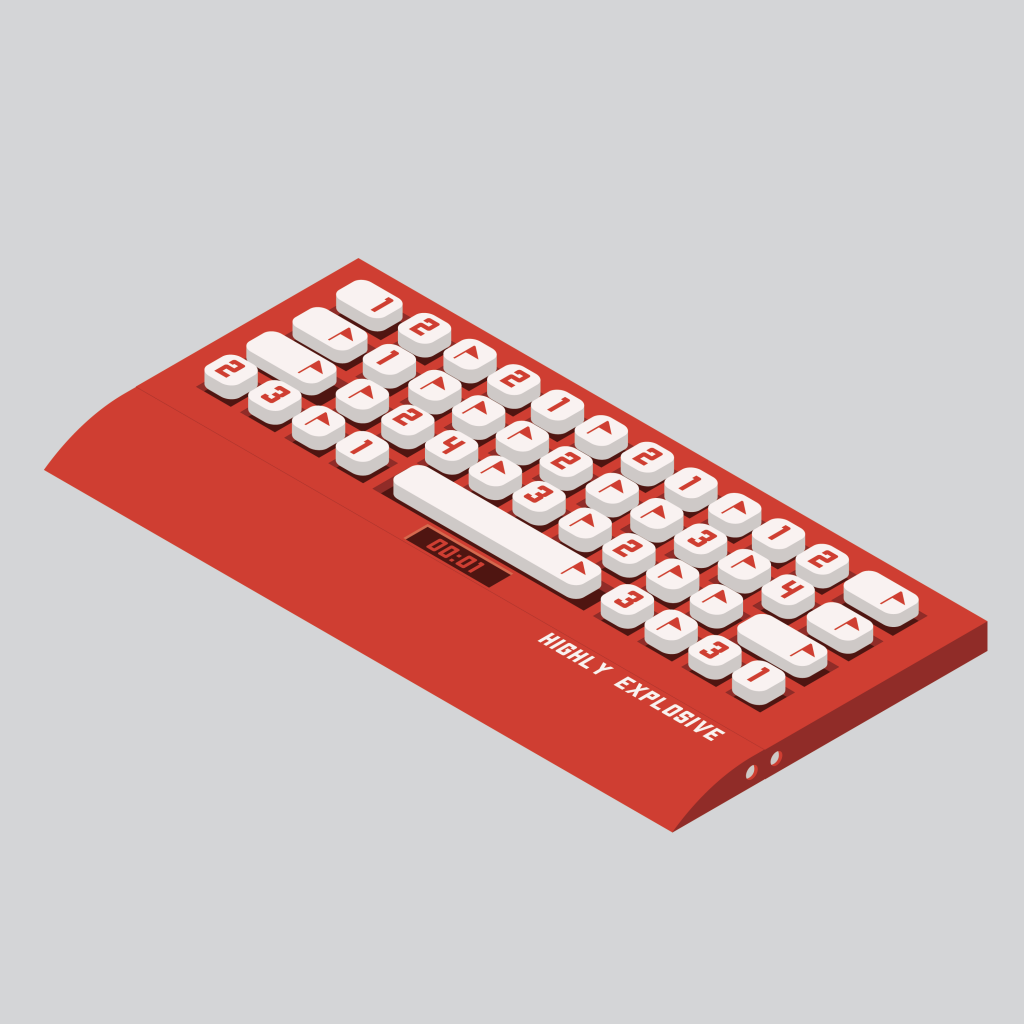 Highly Explosive (10" x 10") print. The piece describes the instability of the information that we transmitted through different medium every day, as they are considered 'highly explosive' in their credibilities.