Posted by | Conversations at the Edge | Posted on | December 6, 2001
Thursday, December 6, 2001, 6pm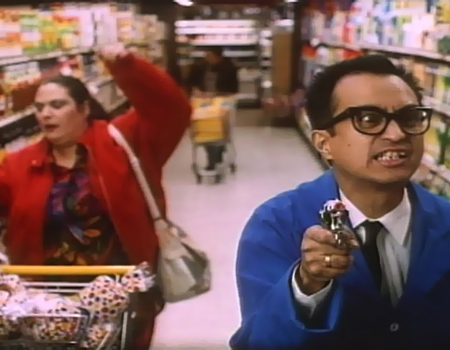 CYBERNOIA:
 SUICIDE BOX
1996, Natalie Jeremijenko, USA, 13 min, video.
and
FRESH KILL
1994, Shu Lea Cheang, USA, 80 min, 35mm.
Technology takes a sinister turn in these works, which alternately satirize and comment darkly upon the omnipresence of electronic telecommunications, surveillance video, and broadcast propaganda in contemporary life. Co-presented by the Video Data Bank.