Posted by | Conversations at the Edge | Posted on | October 20, 2005
Thursday, October 20, 2005, 6pm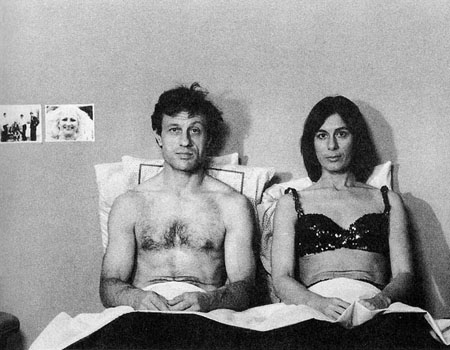 Part of a series of three films co-sponsored with halo projects, here is an early film by dancer and choreographer-cum-filmmaker Yvonne Rainer, the woman who in 1986 the Village Voice called "the most influential American avant-garde filmmaker of the past dozen years, with an impact as evident in London or Berlin as in New York."
From the beginning of her film career she inspired audiences to think about what they saw, interweaving the real and fictional, the personal and political, the concrete and abstract in imaginative, unpredictable ways. Her bold feminist sensibility and often-controversial subject matter is leavened with a quirky humor. In this early dance film, Rainer examines the contradictions of public and private personas through the story of a lion tamer from Budapest who comes to New York to become a choreographer. 1976, Yvonne Rainer, USA, 90 min, 16mm.
The program will be introduced by Jonathan Walley, a film scholar and professor in the Cinema Department at Denison University in Ohio. His current work is on a book about radical new conceptions of the film medium in the avant-garde during the sixties and seventies and the role of avant-garde filmmakers in the "expanded arts" activities of that period. Co-sponsored by halo projects.
This project is supported in part by a Community Arts Assistance Program grant from the City of Chicago Department of Cultural Affairs and Illinois Arts Council, a state agency.