Posted by | Conversations at the Edge | Posted on | April 27, 2006
Thursday, April 27, 2006, 6pm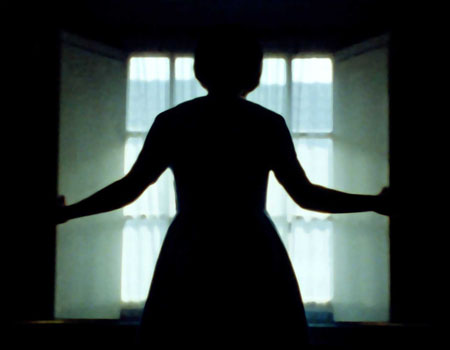 Curator Stefanie Schulte Strathaus in person!
"Müller's deeply felt and elegantly constructed work marks him as one of the most important filmmakers of his generation." (Mike Hoolboom)
Matthias Müller's work can be read as the unwritten history of German experimental film. At once moving and smart, his lush, image-rich films and videos draw on the broad iconography of Hollywood melodrama (and its reflection in the queer avant-garde), Super 8 home-movie fragments, brooding Expressionist themes, and structuralist rigor to reflect a deep engagement with history, media, and memory. Tonight's program is the second evening in a three-part retrospective of Müller's work curated by Stefanie Schulte Strathaus, artistic director of the Freunde der Deutschen Kinemathek in Berlin and co-presented by the Experimental Film Club at the University of Chicago and Block Cinema and includes his 1989 masterpiece Aus Der Ferne – The Memo Book along with: Sleepy Haven (1993); Sternenschauer – Scattering (1994); Home Stories (1990); and Alpsee (1994). Part one screens Wednesday, April 26 at Block Cinema. Part three screens Friday, April 28 at the EFC. 1989-1994, Matthias Müller, Germany, ca. 65 min, 16mm.