Posted by | Conversations at the Edge | Posted on | February 14, 2008
Thursday, February 14, 2008, 6pm | Cristina Venegas in person!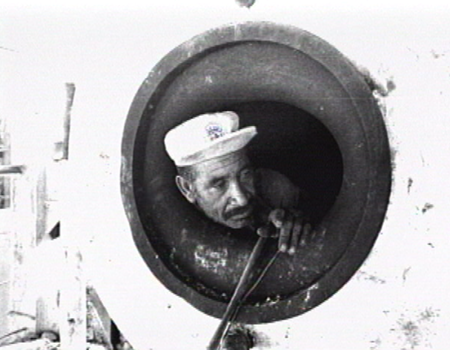 In recent years, Cuba has witnessed an explosion of independent media, ushered in by a dynamic new generation of artists and filmmakers and the increasing availability of digital technologies. Presented as part of a month-long series of Cuban film and video at the Film Center, this program gathers together independent work from throughout the nation—from inventive artist videos to documentaries produced by rural mountain communities—to provide a rare survey of Cuba's media landscape today. Hombres verdes (2006, Yimit R. González), Degeneración (2006, Aram Vidal Alejandro), Comiendo mierda con la cámara de video (2002, Lázaro Saavedra), Invierno (2006, Roberto Renán Pérez / TV Serrana), Pool With Two Figures (2002, Juan Carrillo), Ping Pong (2006, Luis o Miguel), DeMoler (2004, Alejandro Ramírez Anderson), La época, el encanto y el fin de siglo (1999, Juan Carlos Cremata). Introduced by film scholar and Latino CineMedia Festival co-founder Cristina Venegas. Co-presented by The Nineteenth Step. In Spanish with English subtitles. 1999–2006, various directors, Cuba, ca. 90 min, various formats.
More
About the Latino CineMedia Festival
Cuban film at the Gene Siskel Film Center