Posted by | Conversations at the Edge | Posted on | September 15, 2008
Thursday, September 18, 6pm | Curator Jon Satrom in person!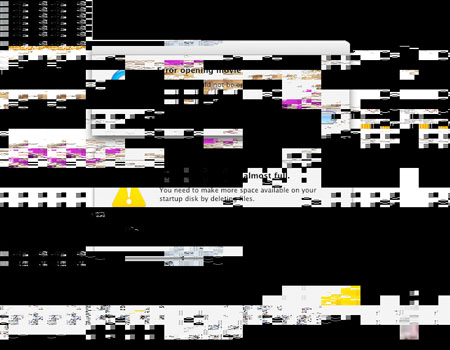 What happens when the creative roadblocks—errors, glitches, accidents—become the building blocks in the art-making process? This program highlights artists who intentionally create problems by corrupting data, hacking signals, and manipulating the medium, often to the point of challenging its own display. Curated by new media artist and SAIC faculty member Jon Satrom, tonight's problem-ridden program gathers together films, videos, corrupted data, hacked TV broadcasts, interactive DVDs, and modified GameBoy tools that revel in failure, rejoice in errors, and celebrate the happy accident. Works include: My%Desktop (JODI, 2002), Suicide Solution (Brody Condon, 2004), Line (Siebren Versteeg, (2000); 486 Short Videos (LoVid, 2008), gameboy_ultraF_uk, (Corby & Baily, 2001); Atari Noise (Arcangel Constantini, 2000); The Website Is Down (Josh Weinberg, 2008); Tiedown (Karl Komp & Totek, 2008), Blinq (Billy Roisz, 2002); Enter the Devil (reMI, 2000); among others. 1966—2008, various directors, various countries, multiple formats, ca 90 min.