Having grown up in Tucson, AZ, Abigail Rose inadvertently fuses her love of the old southwest with experiences from her travels to Rwanda and Israel into her. Though she is primarily a fashion designer, trained in the classic practices of pattern-making, draping, tailoring and garment construction, Abigail Rose has formal and informal training in many other aspects of the fine and contemporary arts, thanks in part to SAIC's interdisciplinary approach.
Title: The Fourth Stage
Collection Inspiration   |   Artist Statement
The Fourth Stage evolved after several years of trials and tribulations for Abigail Rose, now ready to emerge from her own metaphorical cocoon. The collection's shapes and colors reference the gorgeous European peacock butterfly, with a punk rock attitude.
I tend to go for concepts that can be emotionally draining. During my time inside my "cocoon," I learned how to focus my emotional energy into art that builds me up. My practice includes anything from screen-printing, transfer dye ink printing, and textile design to oil and watercolor painting. With this collection, I explore my passion for all things "punk," mostly influenced by the roots of the movement.  If you were to call me a punk though, I'd deny it.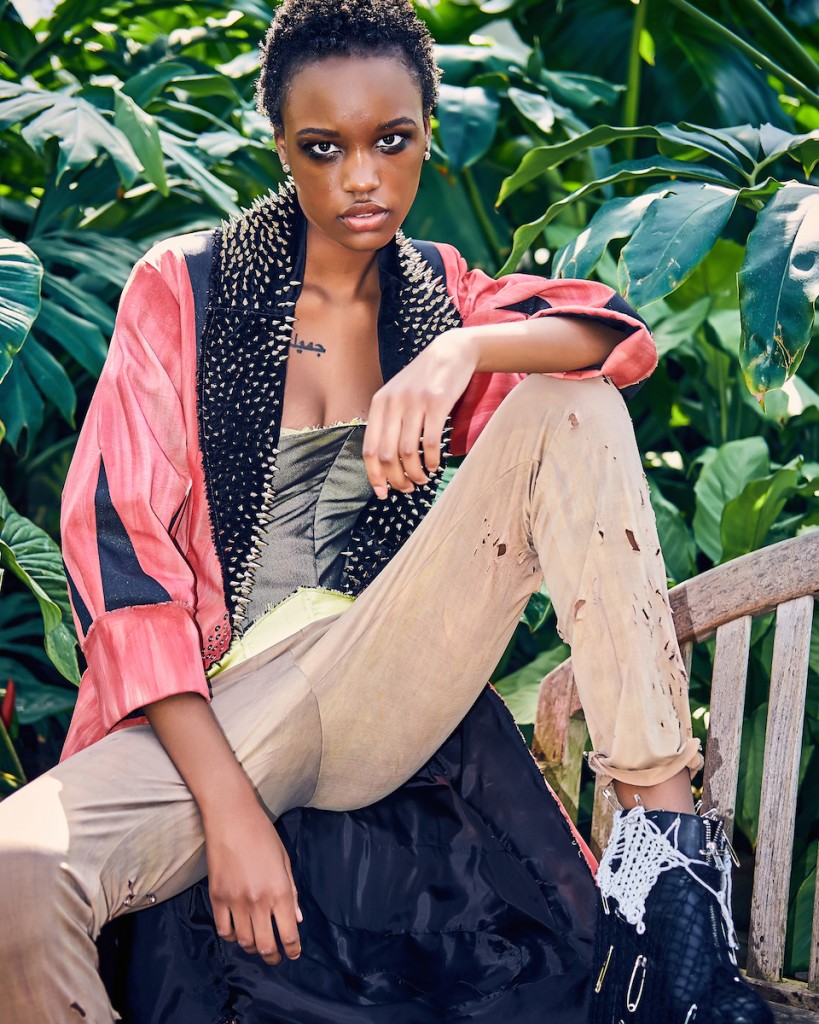 Designer Abigail Rose Roberts | Photo Marc Moran | Model Christina Jones, Factor|Chosen Model Management
More Designers