Jacob was raised in New Haven, CT. From an early age he rebelled against the area's typical preppy look, which drove him to fashion. He crafted his first designs using fabric swatches from his mother's interior design firm, and taught himself how to pattern and sew during middle and high school. When it came time to choose college, SAIC stood out because of its distance from New York, where he spent summers during high school interning in the garment district. Jacob's designs focus on leather and skin work. Most recently, he has concentrated on accessory design, because the shoe always fits.
Title: Licking the Bowl
Collection Inspiration   |   Artist Statement
Licking the Bowl started with my own weight loss of more than fifty pounds. My focus on accessories and shoes was inspired from tapping into the most accessible aspect of the fashion industry and knowing that everyone, no matter the shape or size, could wear my collection. Being heavy in my adolescent and teen years was difficult; especially while being gay, Jewish, and needing to wear glasses. I struggled to find clothing that I loved that would fit me, and was often left with sub-par outfits from the ladies plus-size clearance rack. Although I dreamed of wearing what I saw in magazines, the one sartorial niche I knew would always work for me was shoes and accessories. I collected beautiful designer bags and shoes because I knew that no matter my size I could wear them and feel like I was part of the fashion world.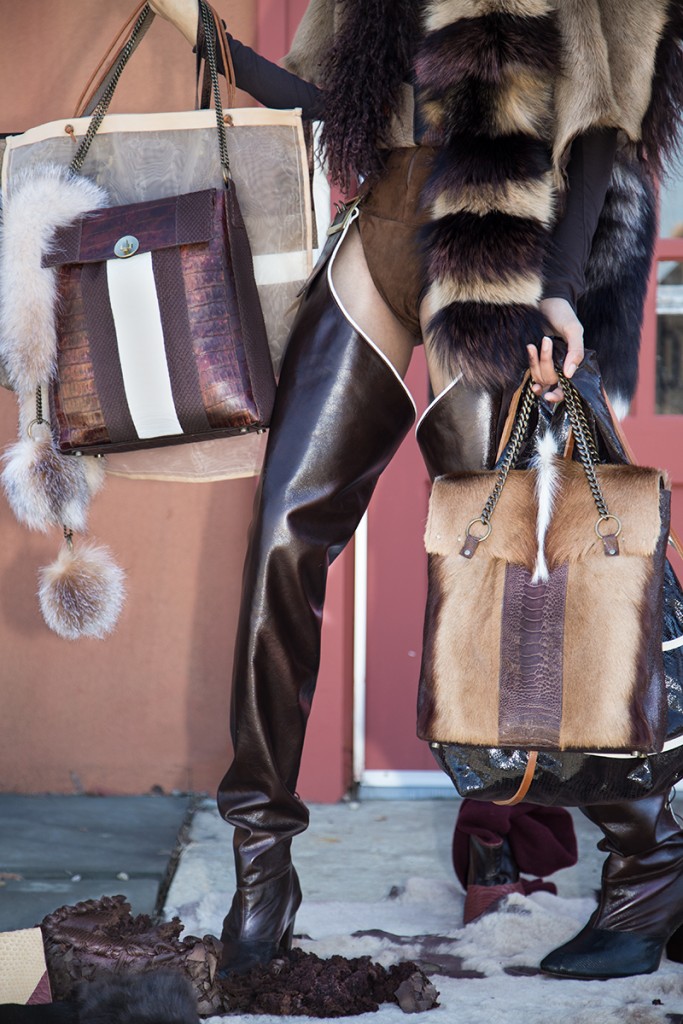 Designer Jacob Shanbrom | Photo Grace DuVal | Model Alessa Castillo, Factor | Chosen Model Management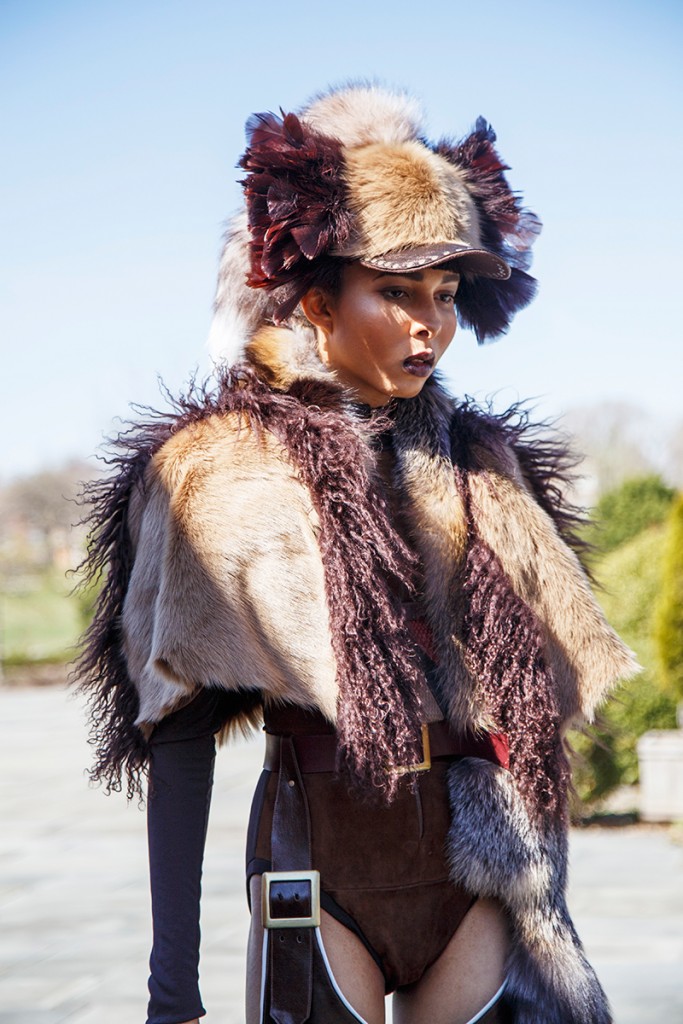 Designer Jacob Shanbrom | Photo Grace DuVal | Model Alessa Castillo, Factor | Chosen Model Management
More Designers