Kyle grew up in Atlanta, GA and became interested in the cultural and historical narrative that has both defined and decimated the region. His work resonates with the environment and the interactions that happen within. Using garments, objects, and sculptural installation, Kyle draws people into his research-focused concepts. His collections have ranged from creating protective garments for people with disabilities to exploring the societal progressions and stigmas in the South.
Title: Peaches and Terminus
Collection Inspiration   |   Artist Statement
As the surface breaks open the past leaks out. No, as the surface breaks open the future leaks out. This collection originally stemmed from an interest in the shift in music within the city of Atlanta. As someone who grew up in Atlanta but has no familial history in the south, my research led me into areas that focused on the history of inequality, racism, and progression. My research included stories and experiences from others who moved through and defined the city. Their stories pose questions about progress, as well as the stigmas of life within in The South. I am analyzing the details hidden within the cracks of the city and asking what they really mean.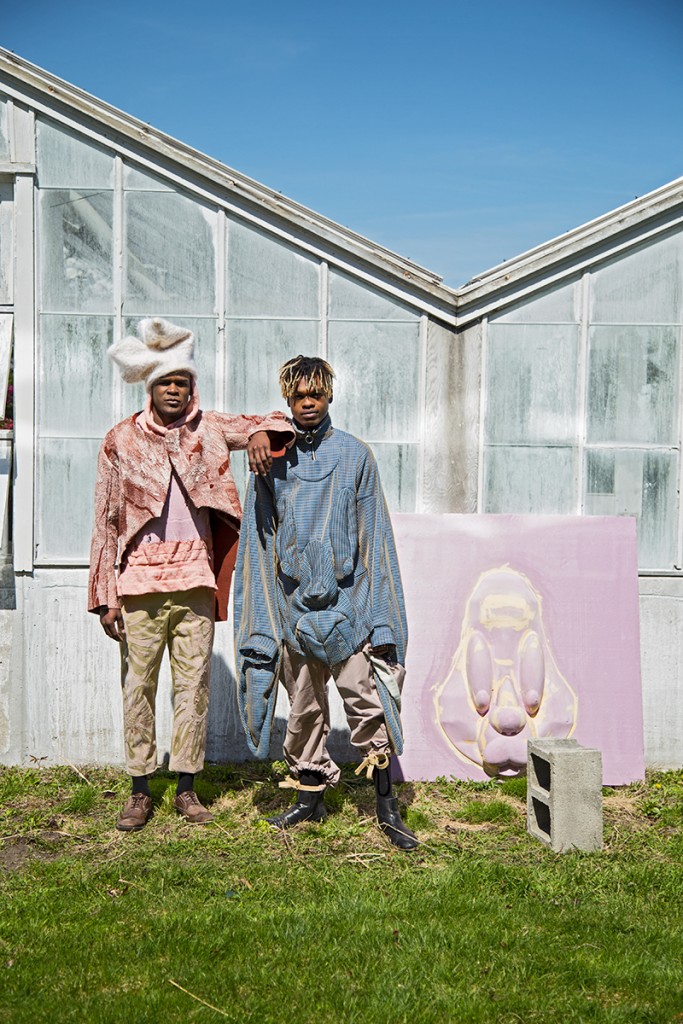 Designer Kyle Edson | Photo Grace DuVal | Model Aireal Boyd, Factor|Chosen Model Management | Model Maurice Hampton, Independent Model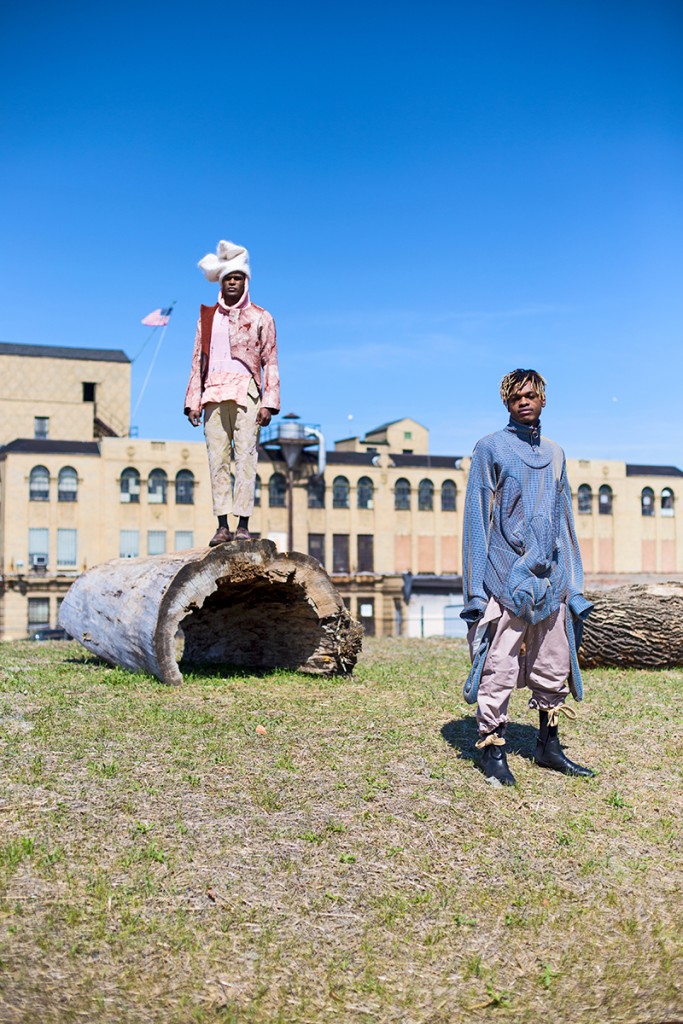 Designer Kyle Edson | Photo Grace DuVal | Model Aireal Boyd, Factor|Chosen Model Management | Model Maurice Hampton, Independent Model
More Designers