Hailing from Austin, TX, Mady came to Chicago in 2012 to study Fashion and Textile Design at SAIC. Since she began her training, she has worked for Signe Bøgelund-Jensen in Copenhagen and Bernhard Willhelm in Los Angeles. Mady is a storyteller who creates fantastical dimensions through her work, where reality is distorted by means of hyperbole, absurdity and disguise.
Title: Hair of the Dog
Collection Inspiration   |   Artist Statement
Mescal on their lips / Heads in the clouds / They live by the Hair of the Dog
I dream of a group of men, on the road again / Riding atop a Ford falcon
Beneath the surface / I worry I will never experience the world in its most raw form
I'm anxious I won't have stories to tell my children.
I travel in my imagination / My mind is always safe, and I am always brave
My dad told tales of his adventures on the road as a 'Falconeer.' He drove thousands of miles on roads less traveled with friends in a 1965 Ford Falcon through a wilder Mexico that no longer exists. They were enchanted by freedom and a feeling that could not be found in the USA. His stories soaked into my marrow; I longed for the same experience. I've woven the collected feelings of his stories into something of my own.  I clothe myself and others so that we can live by the Hair of the Dog.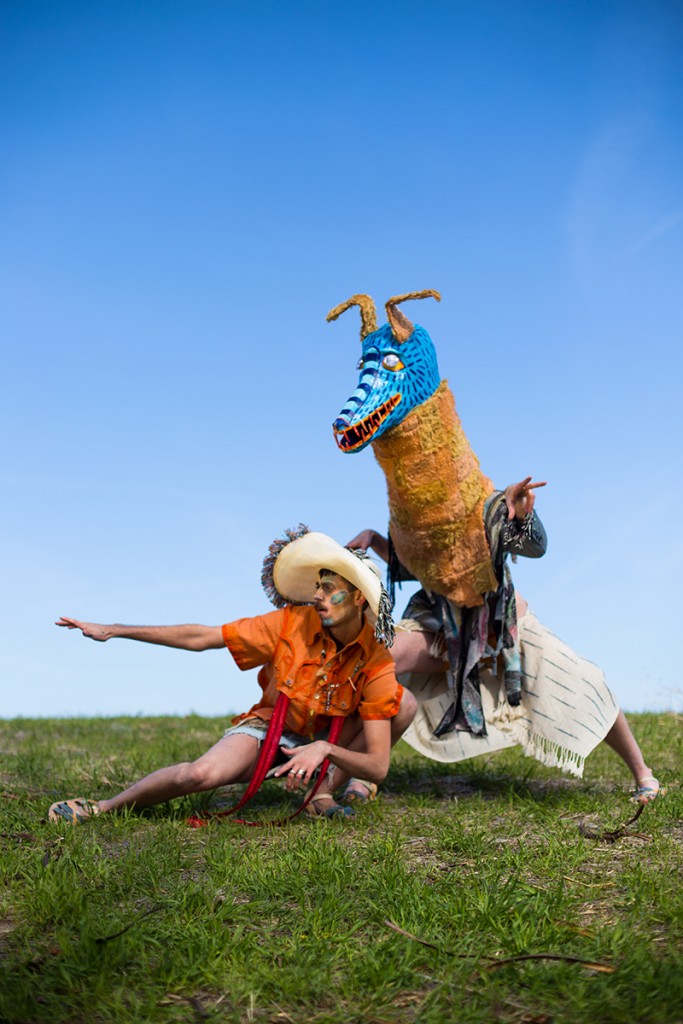 Designer Mady Berry | Photo Grace DuVal | Model Chase McNicholas, Factor|Chosen Model Management | Model Jonathen Wikholm, Independent Model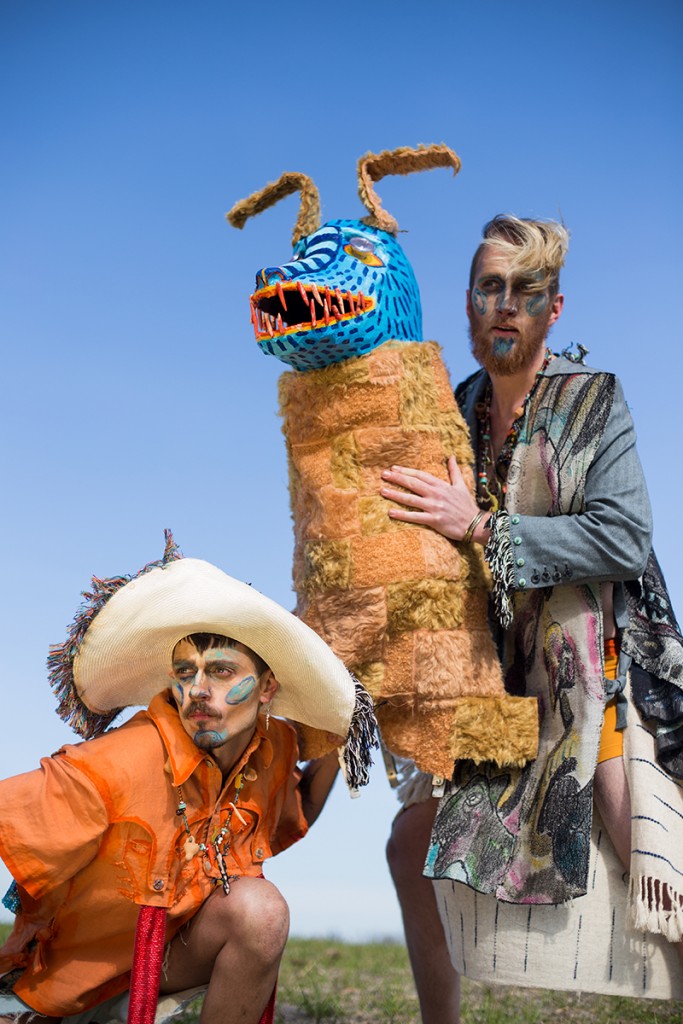 Designer Mady Berry | Photo Grace DuVal | Model Chase McNicholas, Factor|Chosen Model Management | Model Jonathen Wikholm, Independent Model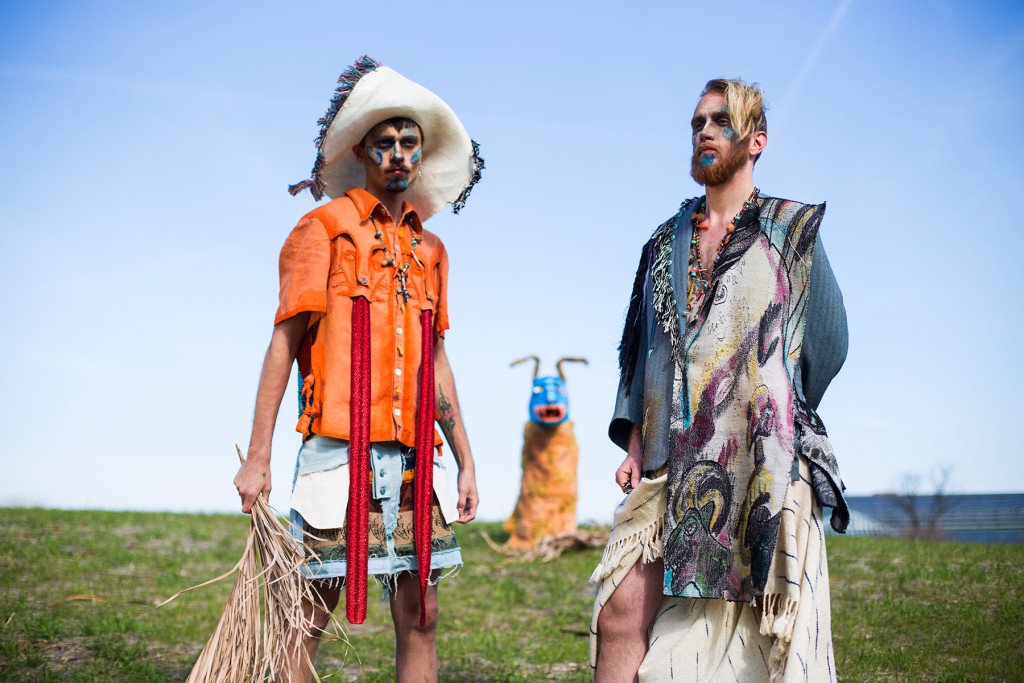 Designer Mady Berry | Photo Grace DuVal | Model Chase McNicholas, Factor|Chosen Model Management | Model Jonathen Wikholm, Independent Model
More Designers