Thais revels in the pursuit of the intersection of graphic design and fashion, and her work explores the possibilities of both worlds with whimsy and humor. Before coming to SAIC's Fashion Department, she worked as an Art Director in advertising for three years in São Paulo, Brazil. She has a B.A. in Communications with an emphasis in Art Direction in Advertising from the Escola Superior de Propaganda e Marketing.
Title: Trixel
Collection Inspiration   |   Artist Statement
Trixel strolls through a pixelated landscape of possibility, with secrets and passageways, based on the ambiguity of flatness and depth, reality and virtuality. By exploring the ideas behind a videogame, each piece invites the wearer and the viewer to explore the surrounding space and investigate how they're made, and which puzzles were solved in the making. Impassioned to finish the game, I examined how color creates depth, and developed more than 380 prints. Playing with paper-folding techniques, I took fabric from flat to form, creating space between the folds. The grid of the prints and the folds dictates the design of the pieces, but the wearer distorts it: a glitch in the system, a 3D explorer in this virtual world.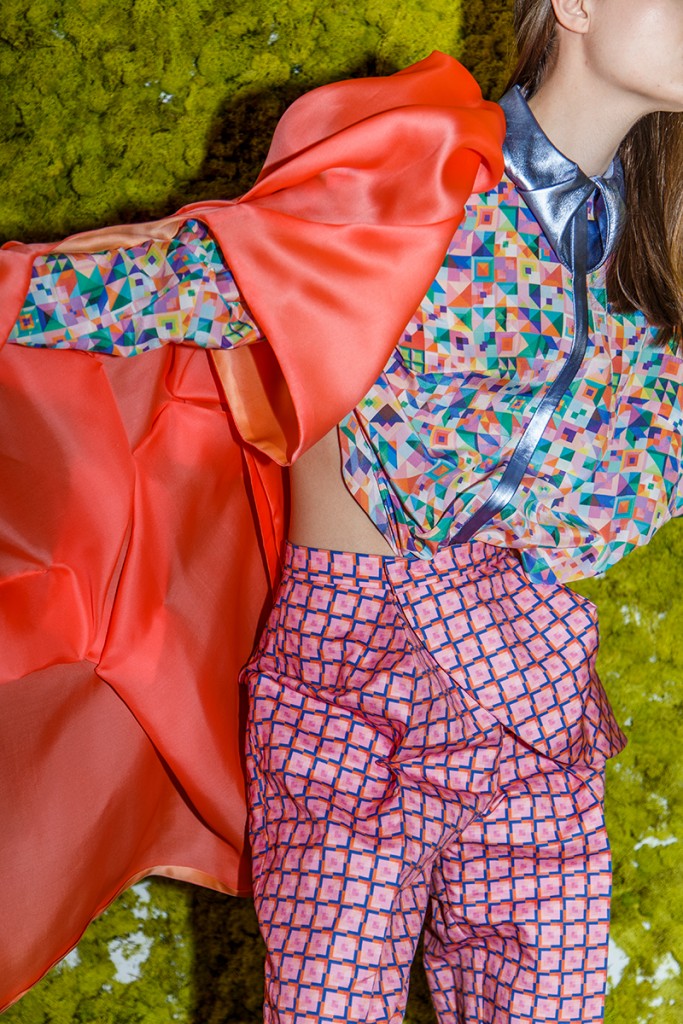 Designer Thais Mazelli | Photo Grace DuVal | Model Tess Finley, Factor | Chosen Model Management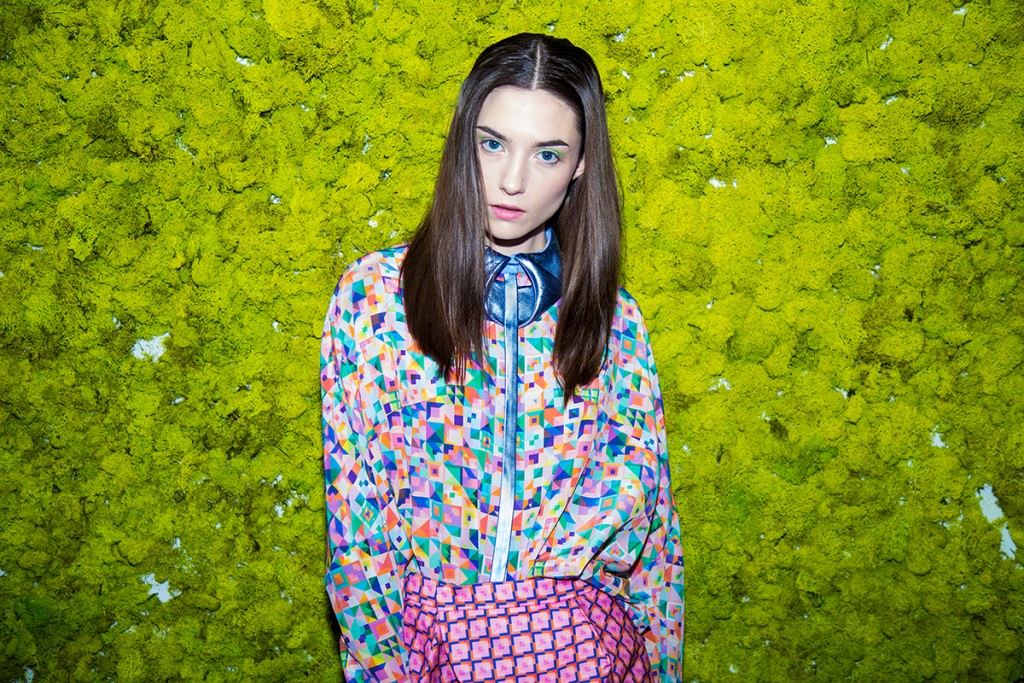 Designer Thais Mazelli | Photo Grace DuVal | Model Tess Finley, Factor | Chosen Model Management
More Designers