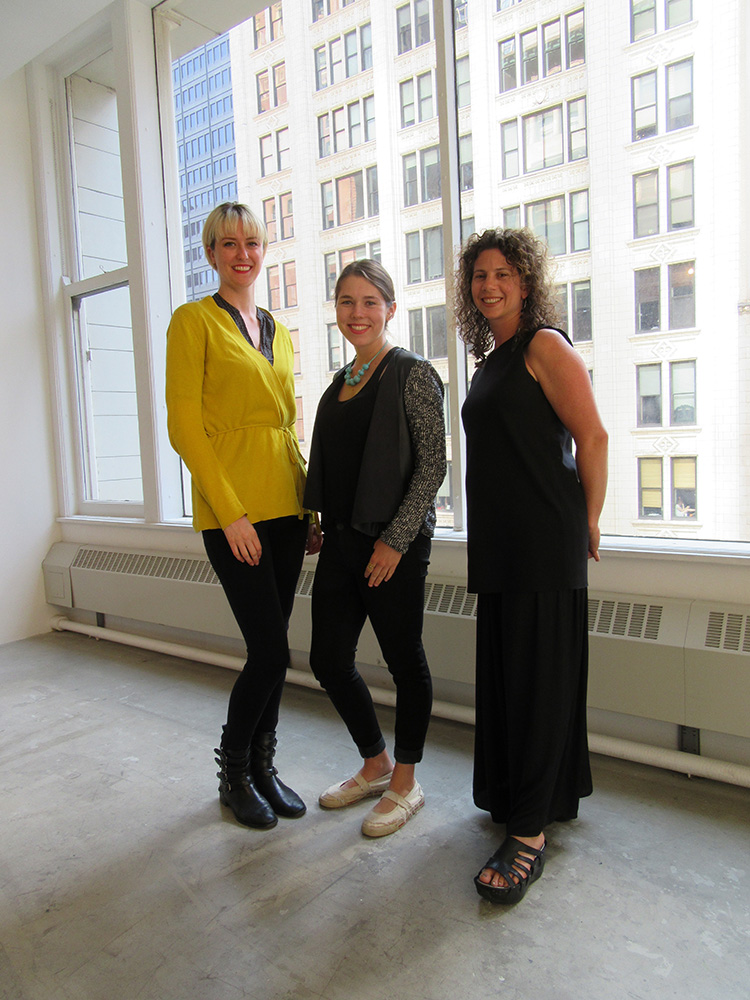 Cortney Lederer is an independent curator and art consultant with fifteen years of experience managing an array of artistic programming for organizations and businesses. From 2011–14 she served as the Director of Exhibitions and Residencies at the Chicago Artists Coalition, where she designed and managed its two residency programs: BOLT Residency and HATCH Projects. As of June 2014, Cortney launched CNL Art Consulting, which provides project-based consulting to organizations with a specialization in program design and development. Ms. Lederer received her BA in Sociology from George Washington University (1999), a BFA from the University of Victoria (2002), and a dual Masters degree in Modern Art History, Theory and Criticism and Arts Administration and Policy from the School of the Art Institute of Chicago (2009).
Sarah Skaggs is a recent graduate of SAIC's Master of Arts in Administration and Policy program. Skaggs earned a dual BA in Art History and a BS in Business Administration from the University of Missouri. As a graduate student Skaggs was a Graduate Curatorial Fellow for the 2016 MFA Show and served on the Arts Administration and Policy department's Enrichment Fund Board. Prior to attending SAIC, Skaggs was the Director of Missouri Citizens for the Arts and Program Specialist in the Office of Cultural Affairs of the City of Columbia, Missouri. She recently joined SAIC's Department of Exhibitions and Exhibition Studies as the new Assistant Director of Exhibitions at the Student Union Galleries (SUGs).
Zoe Carlson is a Master of Arts candidate (2017) at SAIC in the department of Art History, Theory, and Criticism, where she studies Modern and Contemporary Art History. She has a BA in History of Art from Cornell University (2015) and earned a minor in French Studies. Her current research interests include Modern and Contemporary Latin American art, intersections between language and the visual arts, as well as questions of public art and public space.