Maryam Hoseini (born in Tehran, Iran, 1988) works in an imaginative space between her mother's empty fields and her father's houseplants. Like the captain of the playground she invents games where rules are improvised and discarded as she wishes. She uses painting to look, remember, and explore the relationships between herself and others.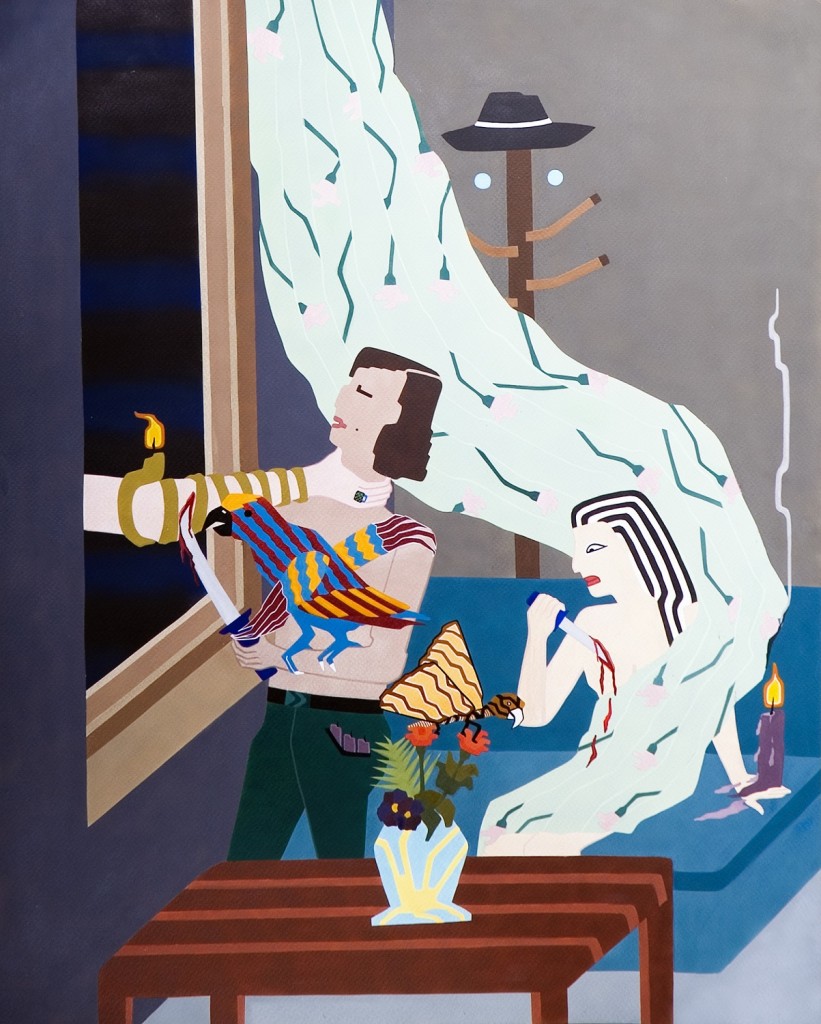 The Assistant, 2014, Acrylic and ink on paper, 23x18"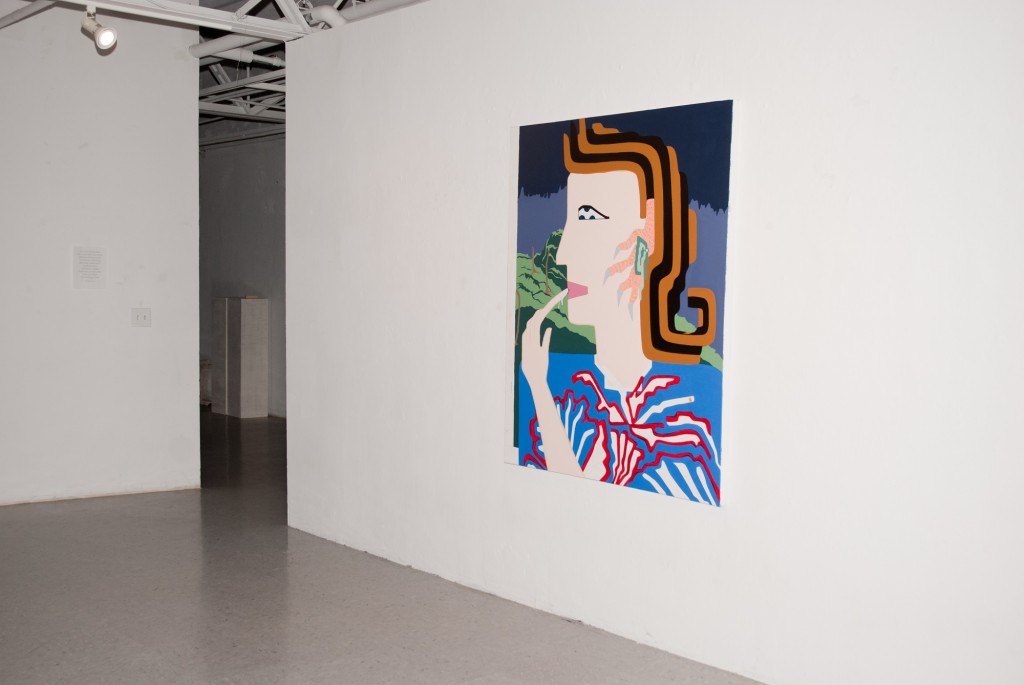 Installation View, 2014, Acrylic on canvas, 80x60"