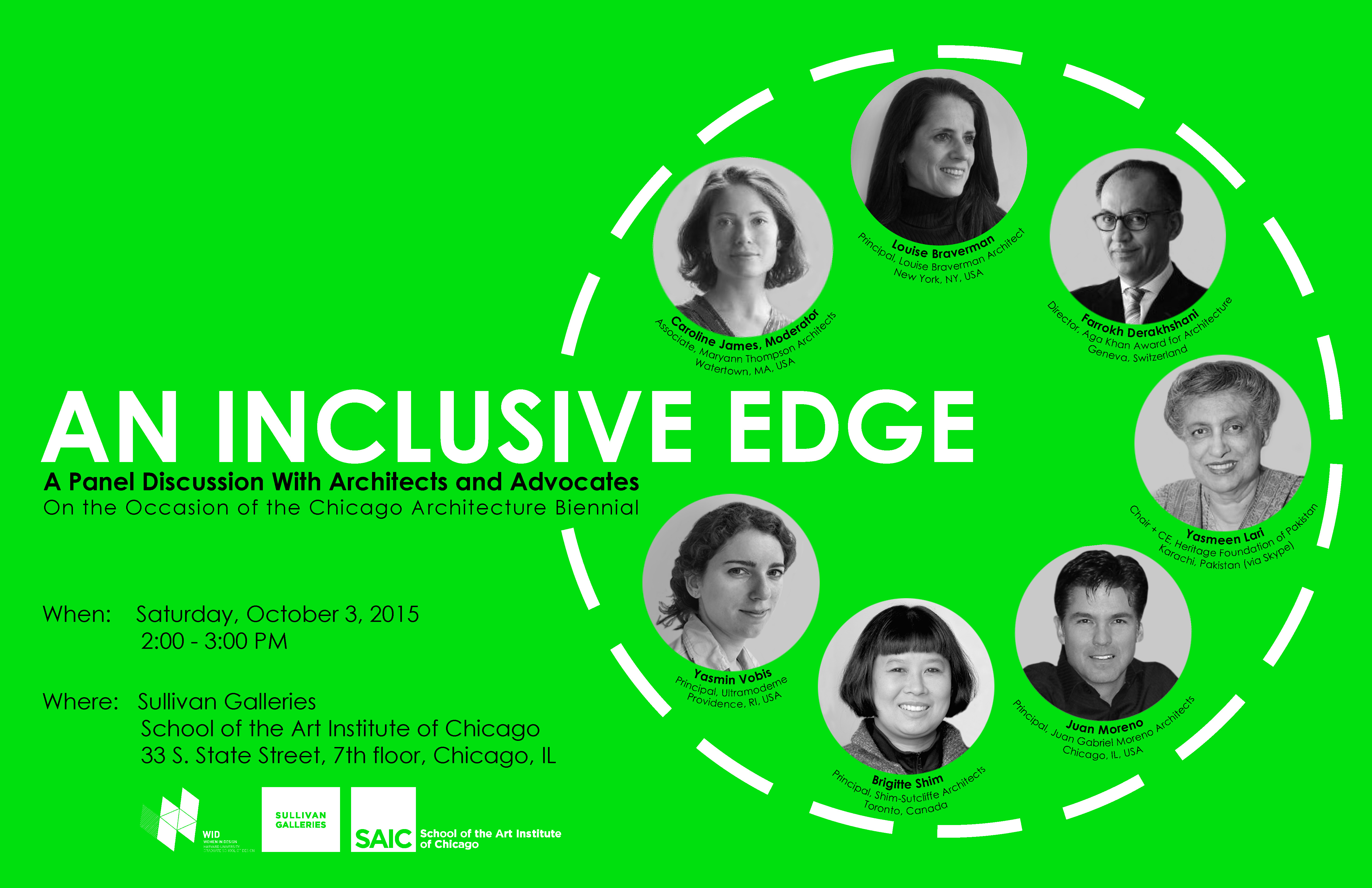 Saturday October 3, 2015, 2:00-3:00 p.m.
Sullivan Galleries, 33 S. State St., 7th Floor
Today we are re-thinking the culture of architecture. Those who come to the field from diverse backgrounds are inclined to practice architecture in unexpected ways and places. Do they have the potential to disrupt the status quo to move the field forward? An Inclusive Edge, hosted on the occasion of the first Chicago Architecture Biennial, will focus on what these practitioners bring to the table that will provide clarity for the future practice of architecture. Co-sponsored with the Harvard GSD Women in Design.
Participants:
LOUISE BRAVERMAN, Principal, Louise Braverman Architect, New York, NY, USA
FARROKH DERAKHSHANI, Director, Aga Khan Award for Architecture, Geneva, Switzerland
JUAN MORENO, Principal, Juan Gabriel Moreno Architects, Chicago, IL, USA
BRIGITTE SHIM, Principal, Shim-Sutcliffe Architects, Toronto, Canada
YASMIN VOBIS, Principal, Ultramoderne, Providence, RI, USA
CAROLINE JAMES (moderator), Associate, Maryann Thompson Architects, Watertown, MA, USA
See more
Exhibition Events