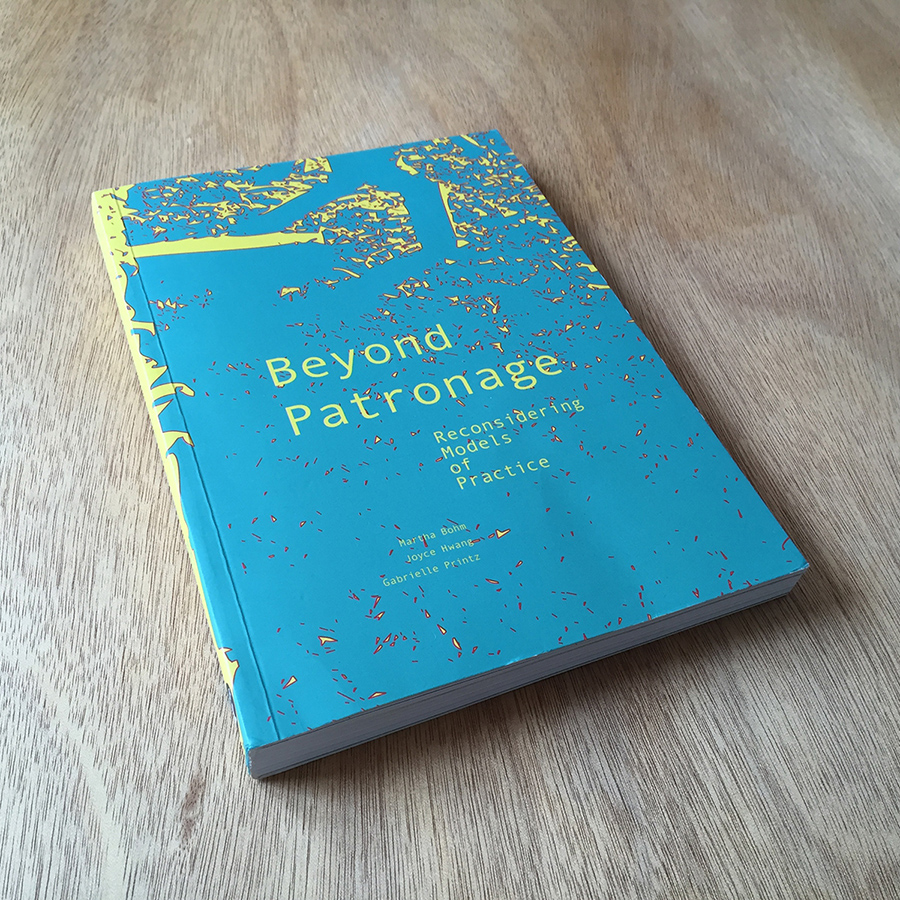 Photo courtesy of Joyce Hwang
Tuesday, December 1, 2015, 5:30 - 7:30 p.m.
Sullivan Galleries, 33 S. State St., 7th Floor
For the Chicago book launch of Beyond Patronage, panelists Joyce Hwang, Martha Bohm, Gabrielle Printz, Sean Lally, Amanda Williams, Pablo Garcia, and Ann Lui will present projects centering around the book's three categories of practice: Architect as Initiator, Architect as Detective, and Architect as Advocate. Panelists will each produce a Diagram of Exchanges, which will articulate and visualize the relationships that both structure and emerge from their work. If architects and patrons are assuming new guises within the relational armature of architectural practice, how can we further discern these relationships and exchanges, and their effects?
Beyond Patronage: Reconsidering Models of Practice is a book of essays, projects, and interviews that examine emerging forms of architecture and design sponsorship. Throughout the twentieth century, private clients enabled architects to develop and realize their most significant work. Today, the landscape of patronage is shifting. While the role of private clients is still central to the profession, an increasing number of architects and design practitioners are actively cultivating partnerships with not-for-profits, granting agencies, educational institutions, and other public organizations. How are these broader relationships redefining the role of patronage in architecture?
Editors: Martha Bohm, Joyce Hwang, Gabrielle Printz
Contributors: Despina Stratigakos, Stephanie Davidson, Hansy Better Barraza, Jon King, Micaela Barker, Linda Taalman, Joseph Swerdlin, Georgeen Theodore, Juliette Spertus, Robert Yoos, Natalie Jeremijenko, Lola Sheppard, Kim Dai, Yolande Daniels, Lori Brown.
Book Designer: Joel Brenden
See more
Exhibition Events