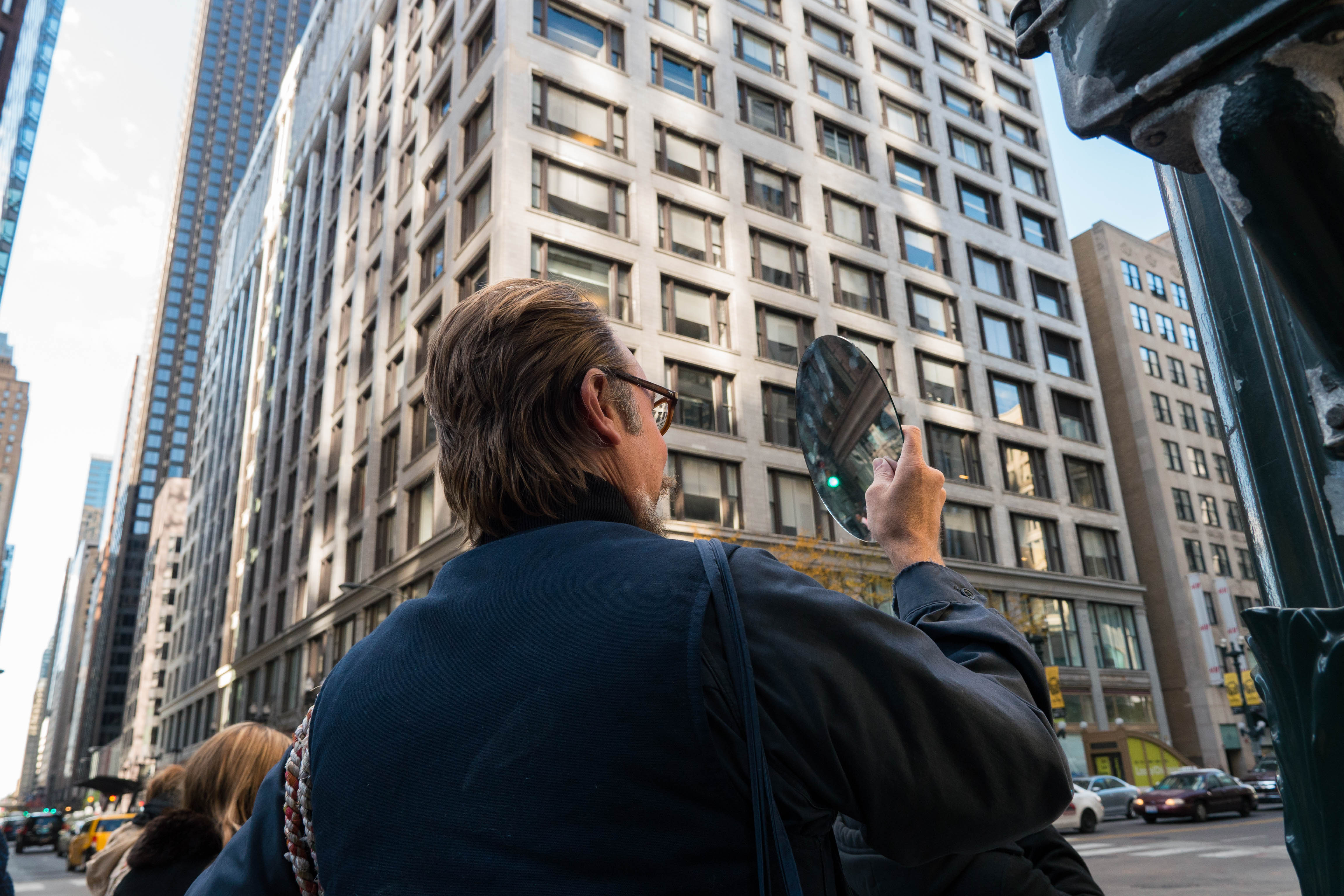 Saturday, November 14, 2015, 2:00 - 5:00 p.m.
Sullivan Galleries, 33 S. State St., 7th Floor
Join SPECIES OF SPACE and the Radical Imagination Community, Chicago
Performance by Eric Ellingsen in collaboration with participants
D-Centered Sense is a simple choreography of being moved. D-Centered Sense asks what are the contracts implicit in how we use public space. Through simple actions, oriented around a philosophy of slowing down D-Centered Sense walk is an art walk in which different sense systems are constrained as you move through public space.
Hearing more by seeing less. Laying down the line. Moving by seeing what is not there by seeing how seeing works. Feel what you mean by paying attention. Be conscious while being conscious. Start in time. Feel multiple centers. End somewhere close to where we begin.
See more
Exhibition Events