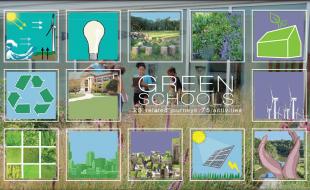 Balancing Ecologies: Green Schools And Green Cities
Thursday, October 29, 2015, 9:00 a.m. -1:00 p.m.
Sullivan Galleries 33 S. State St., 7th Floor
HG Wells famously said that people are in a race between catastrophe on one side and education on the other. OXFAM reports the simultaneous breach of the environmental ceiling for a safe and just space for humanity to inhabit through biodiversity loss, climate change, destabilized nitrogen/ phosphorous cycles, while it simultaneously records the failure of social institutions to answer the global need for water, food, energy, income, equality and education. As more than 50% of the world's population moves into cities, this workshop presents methods for greening 'the skin of the earth' from individual dwellings, to school campuses to healthy cities. CPS Middle school students will propose green infrastructure place making in cities at three scales adding sustainable practices to their homes, schools and neighborhoods.
See more
Exhibition Events