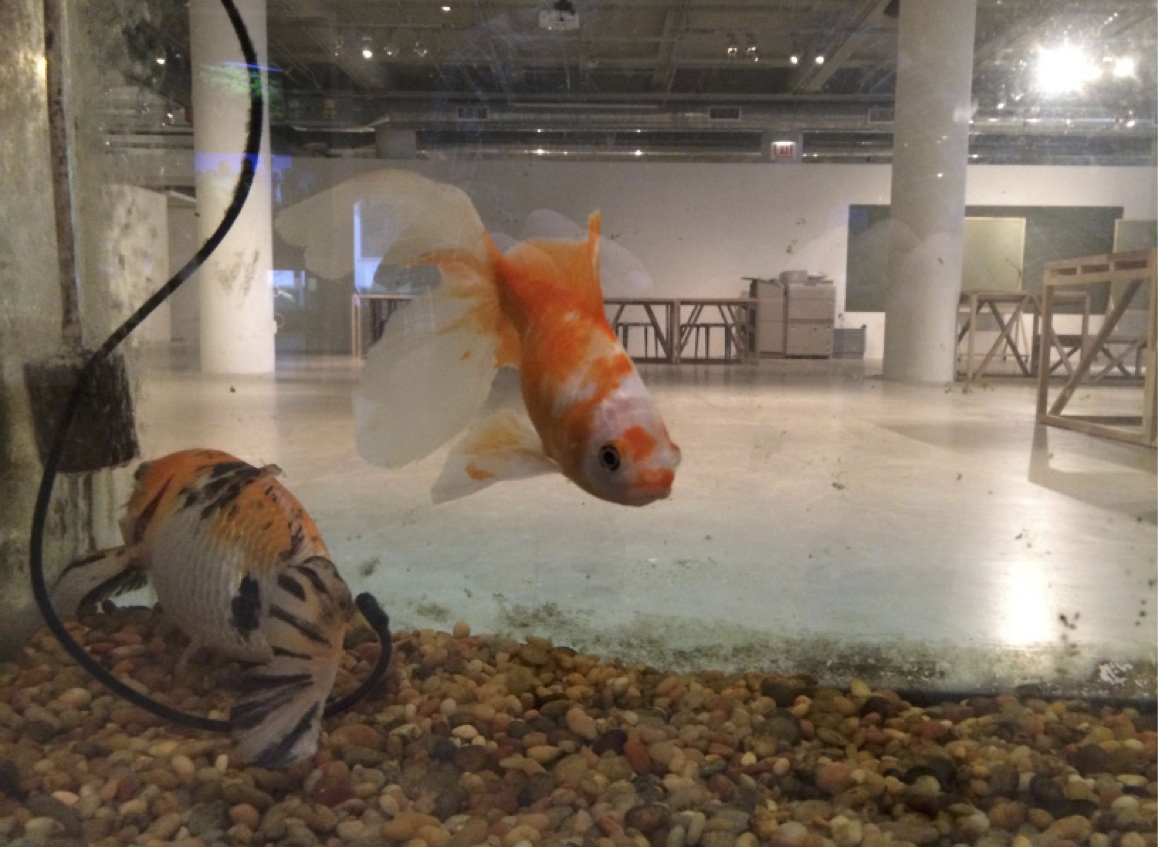 Detail of installation by Emmanuel Pratt, Sweet Water Foundation in Outside Design, SAIC Sullivan Galleries, 2015. Photo: Eric Leonardson.
Thursday, December 10, 2015, 4:15 - 6:00 p.m.
Sullivan Galleries, 33 S. State St., 7th Floor
Explore the threshold of human auditory senses with SAIC's Eco-Sensing and the Soundscape class led by Eric Leonardson and Lindsey French
Focusing on the nonhuman actants in the space, gallery visitors will be guided in practices for listening below and beyond the threshold of normal human hearing. Students will lead visitors through a number of group and individual acts of listening that will emphasize the human body as a listening device and activate the gallery as a site for acoustic investigation. Presented in collaboration with graduate students from the Arts Administration and Policy department.
See more
Exhibition Events