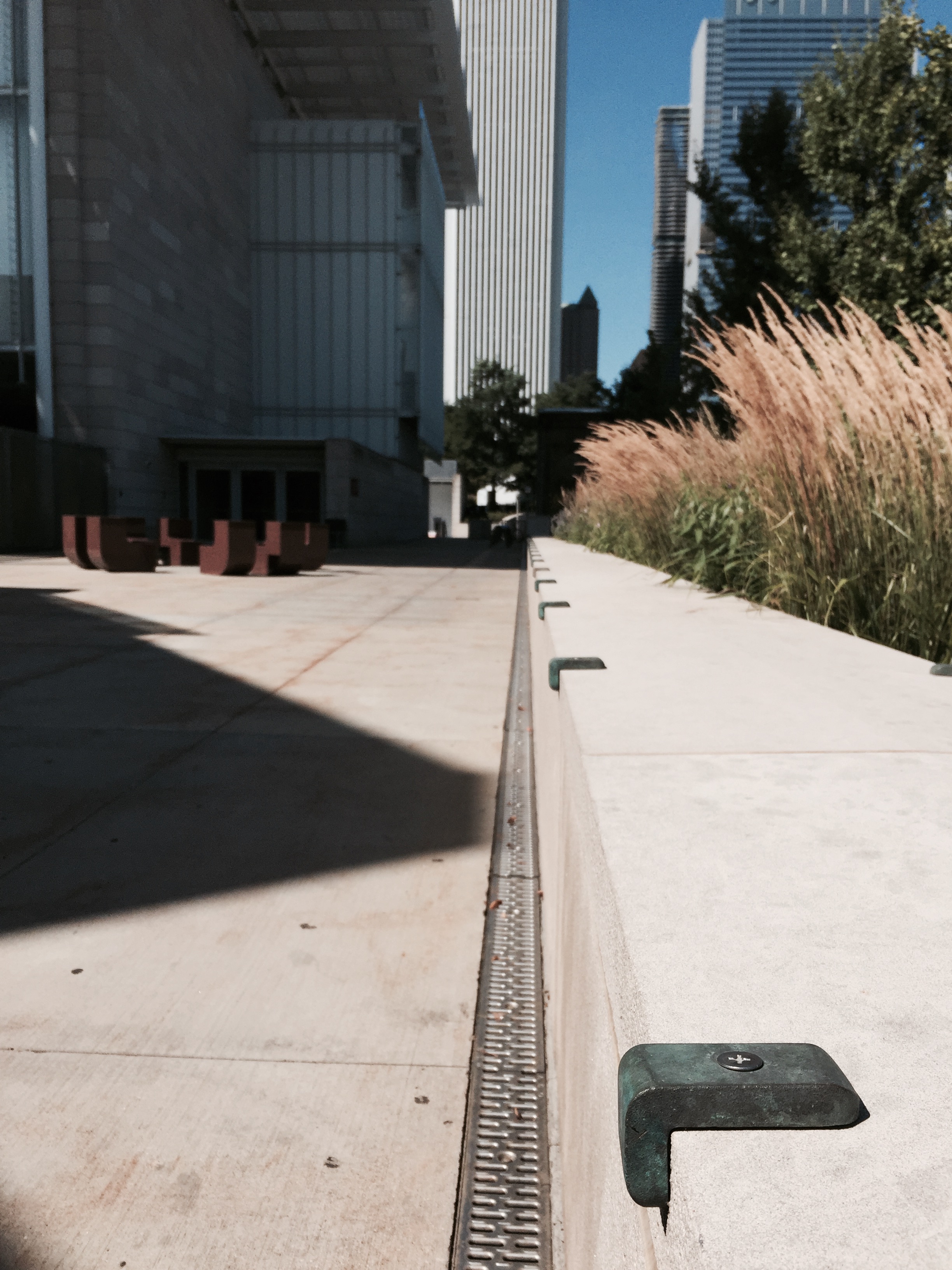 Saturday, October 24, 2015, 1:00 p.m.
Sullivan Galleries 33 S. State St., 7th Floor
Surveying Defensive Topographies
Topographies of Defense—a project lead by SAIC graduate students Michael Rado, Louis Kishfy, and Frances Lightbound—will examine design in the urban sphere that functions primarily to discourage human usage: homeless spikes, decorative security facades, anti-skate rails, bollards, benches, planters, and landscaping elements. With a focused lens on Chicago, the project aims to catalogue defensive architecture within the city in an interactive online archive and initiate debate around the implications of defensive design through workshops and a symposium to be hosted in Spring 2016. This event, hosted in the Outside Design exhibition space, comprises a presentation by project members of their initial research findings and vision for the project as well as an interactive workshop inviting participants to document and discuss examples of defensive architecture within the Chicago Loop.
See more
Exhibition Events