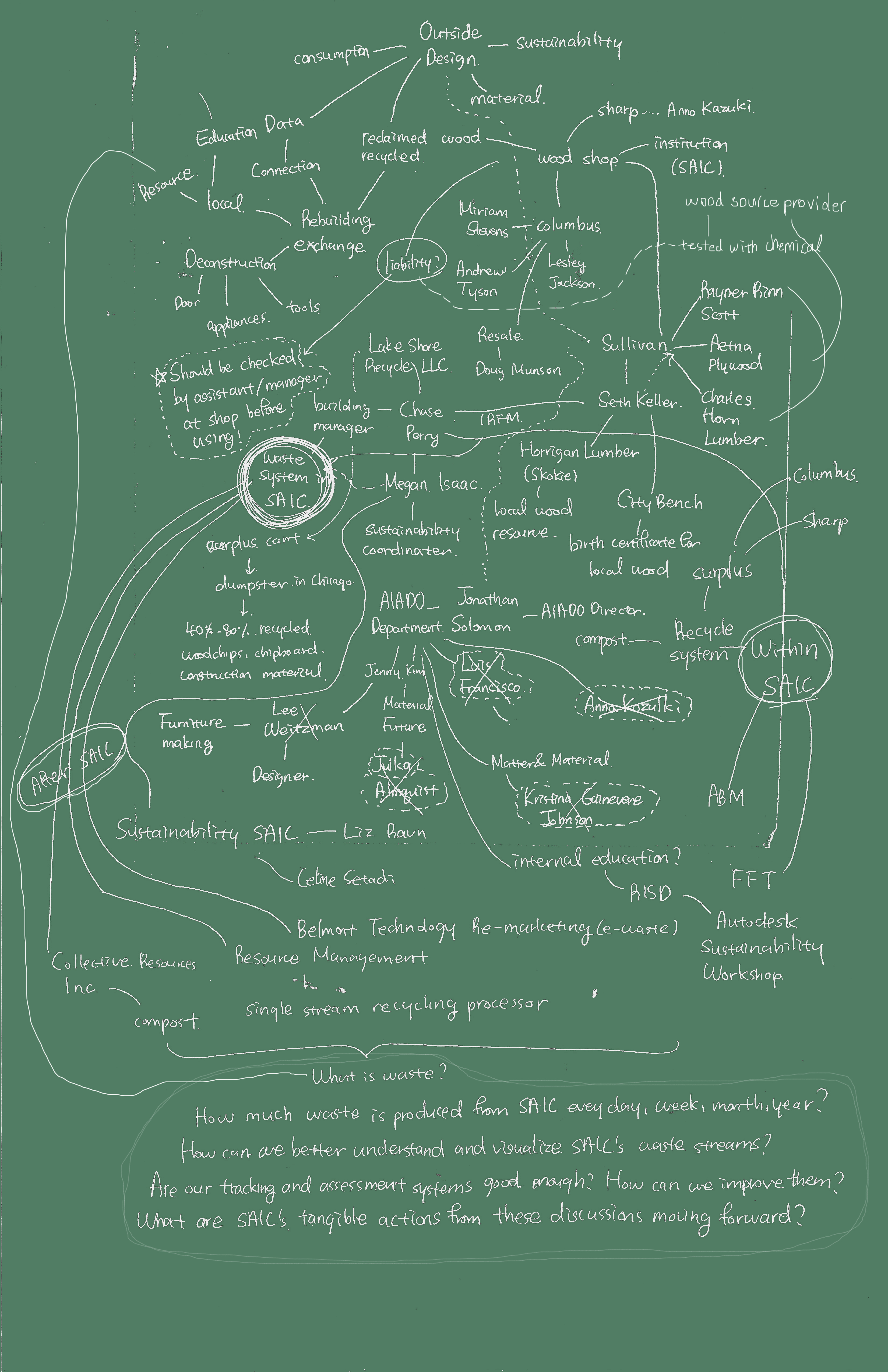 Thursday, December 3, 2015, 12:00 - 3:00 p.m.
Sullivan Galleries, 33 S. State St., 7th Floor
What really happens to SAIC's "waste" after it leaves campus? Waste Streams Think Tank will bring together the people who manage SAIC's waste streams in a collective conversation about waste at SAIC. The discussion will focus on what institutional functions create waste, what happens to waste once it leaves campus and what opportunities exist to further sustainable systems on campus.
Featured participants include representatives from key institutional partners Belmont Technology Remarketing (electronics), Lakeshore Recycling Systems (single stream recycling & landfill) and Collective Resources (compost) alongside administrative staff from Instructional Resources Facilities Management (IRFM), Computer Resources Information Technology (CRIT), and Food For Thought (FFT). The conversation will be hosted by Euree Kim (undergraduate student), Drea Howenstein (faculty), and Megan Isaacs (staff).
See more
Exhibition Events