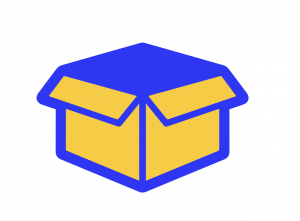 Editor's Note
Libia Bianibi
What is Emerge? To many familiar with it, it is the online publication of the Arts Administration & Policy Department at the School of the Art Institute of Chicago. But to all of us who have been involved in putting together the Fall 2017/Spring 2018 issue Emerge has become a fluid and flexible platform for experimentation, collaboration, and discussion. While it lives in the web in its final form, Emerge has been both the outcome and the process, one that started with a vague discussion among peers back in the Summer of 2017 and that continued months afterwards through studio visits, advising sessions, endless email threads, and public programming, closing its current cycle here for all to see. In this way, Emerge is a student led online platform passed down from year to year and peer to peer dedicated to the examination of pressing issues in cultural management.
The Working Issue, as this year's project has been named, is dedicated to critically engage what the Editorial Team perceives as a gap between the art world's social justice intentions and its actions through the perspective of seven individuals. This gap is the disparity that has become clearer since the American 2016 presidential election, when many cultural institutions pronounced themselves as champions of equality and free speech and places of resistance against injustice. These places, disseminated around the country, also framed themselves as platforms for unheard voices and committed defenders of social justice values. This was seen in several institution's initiatives to engage critically the current political climate, for example the 2017 #J20 protests when museums closed their doors —or invited dissident voices in— to show their discontent with the newly elected President of the United States, the removal, not replacement, of artworks produced or donated by immigrants in response to the travel ban initiated by the same President in multiple museums, and the dedication of exhibition and programming spaces to initiatives that seeked to acknowledge racism, sexism, and other modes of oppression and come up with ways to resist them. In spite of all of this, there has been little acknowledgement of how these same museums, schools, cultural centers, and other institutions focused on art rely on inequality to advance their missions of social progress. From unpaid internships, to the burden of student debt, and the lack of access for people of color,  there exists a disconnect between an institution's public-facing actions and the activities they rely on to preserve their existence. The Working Issue is then a space dedicated to explore how artists, art administrators, scholars and institutions are embedded in this disparity by accepting the conditions or by working against them, a reflection that is crucial to understand the current landscape in the arts.
For this issue Emerge invited artists and scholars from the School of the Art Institute of Chicago to contend with the previously stated claim through their own understanding, which resulted in a variety of mediums being employed from a game to a lyric essay and a poem to more traditional essays. The purpose of Emerge at every stage of the process has been to invite editors, advisors, and contributors to contend with how their work and their roles in the art world is both used by others and by them. In the same vein, The Working Issue invites the public to think about how their work, practice, labor, supports or fights this gap between actions and intentions by engaging with the seven distinct possibilities presented here.
We invite you to explore this website until the time comes for Emerge to continue it's cycle in a brand new issue in 2019 led by a different team. If you are in need of further material to assist you in your reflections, the Editorial Team has included a short list of resources to groups and projects that are closely related with this topic.
RESOURCES:
ART WORK:  A National Conversation About Art, Labor, and Economics
http://www.artandwork.us/
FEAST:  Funding Emerging Art with Sustainable Tactics
http://feastinbklyn.org/
ARTS FWD:  Next Practices for Arts Leaders
https://www.artsfwd.org/
New APPS:  Art, Politics, Philosophy, Science
http://www.newappsblog.com/organizing-labor/
Graphic Artists Guild:  Tools + Resources
https://graphicartistsguild.org/tools_resources/browse
GOOD WORK CODE
http://www.goodworkcode.org/the-code
rePUBLIC art
http://www.republicart.net/disc/precariat/index.htm
VERA List Center for Art and Politics
http://www.veralistcenter.org/engage/events/1932/creative-time-summit-x-digital-labor/
Freelancers Union
https://www.freelancersunion.org
Labor Arts
http://www.laborarts.org
NPR Series:  How Artists Make Money
https://www.npr.org/series/106645373/how-artists-make-money
Art Labour Archives
https://artlabourarchives.wordpress.com
The Digital Millennium Copyright Act
https://www.copyright.gov/legislation/dmca.pdf
Labor Museum
http://www.labormuseum.net
Gulf Labor Artist Coalition
https://gulflabor.org