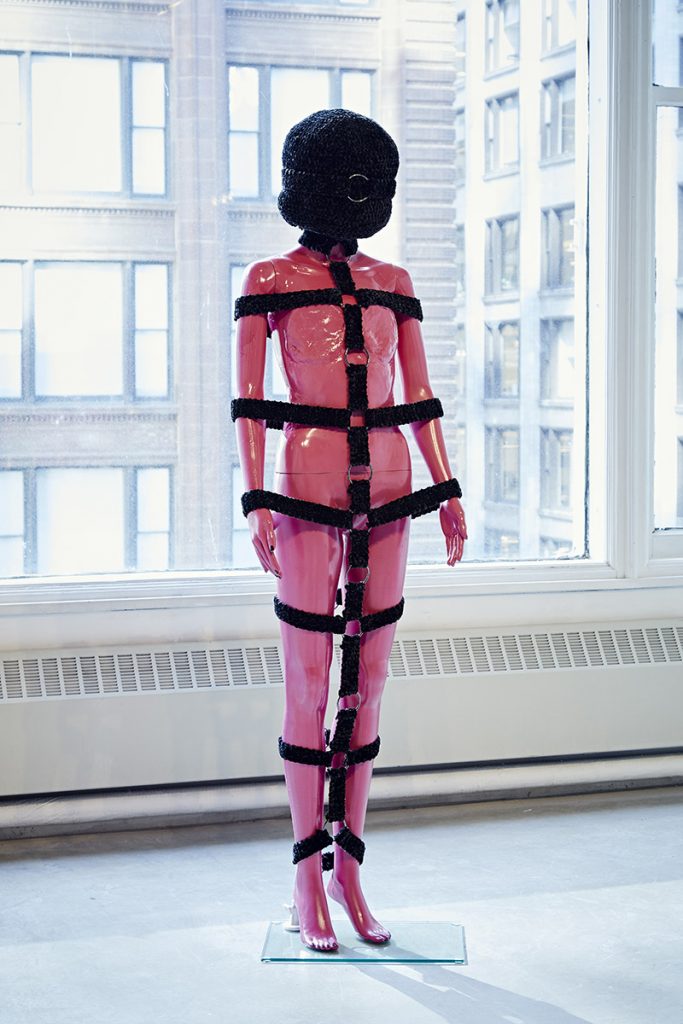 Creating Comfort in Confined Spaces,
Mixed media, mannequin, epoxy clay, spray paint, yarn, o-rings. 2020

This work explores trans identity, queer expression, and the containment of upholding social norms. In the stunted language of alternative gender and sexuality, can non-conforming individuals find gentleness? By bringing together contrasting textures and materials, this piece suggests the queer experience of creating and embracing softness for oneself when faced with the harsh confinement.