Storytelling, enjoyment, laughter; and something like edification without the Platonic baggage of presuming to edify: these are concepts I've been thinking through during my time with SAIC.
Then, I saw his name in a directory: a man with two first names. Two Names carries through life the facial hair of nomenclature. He who grows out his name as a homemade disguise deserves suspicion. So it is written. Somewhere.
I found Walter Benjamin minutes after the Flaxman opened. He was slumped over his knees on the library floor, blocking the aisle. His body was a strung-out, rumpled ream. He played this sad costume up with a dirty, gray linen jacket that draped like a broken board across his brittle spine.
He was pitiful. I knew he was because he seemed all too familiar. Despite my cautionary reflection, I bent down, and picked him up as a communicable dis-ease.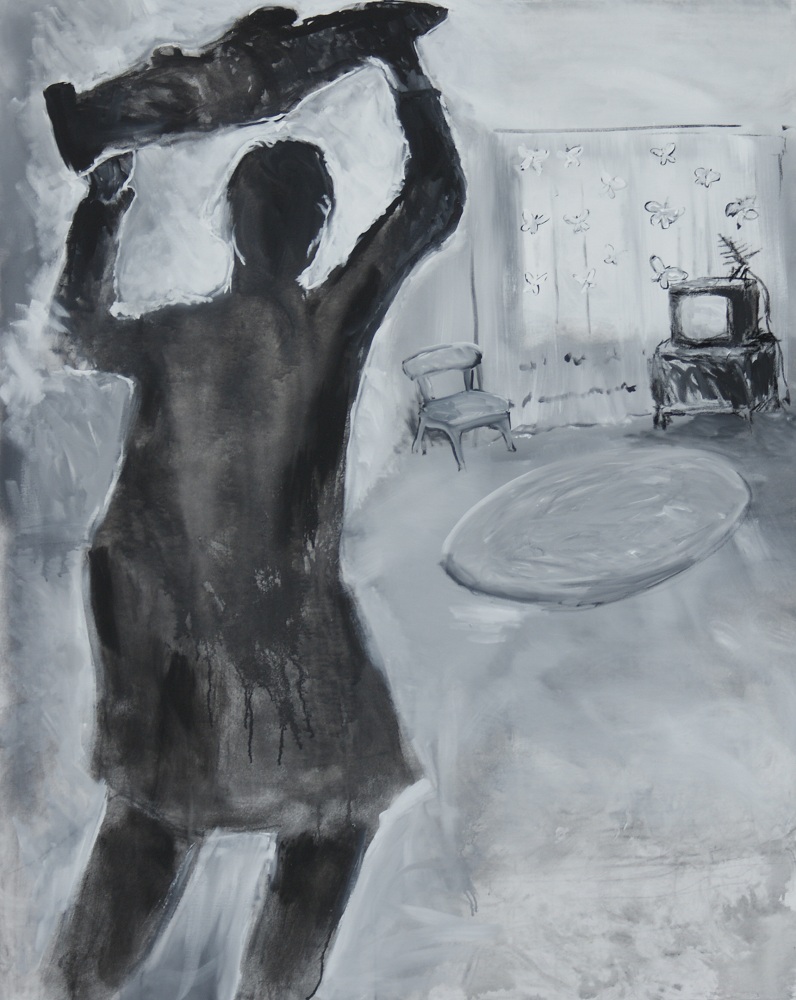 Rebroadcasting Benjamin 1, 2017, graphite, acrylic, charcoal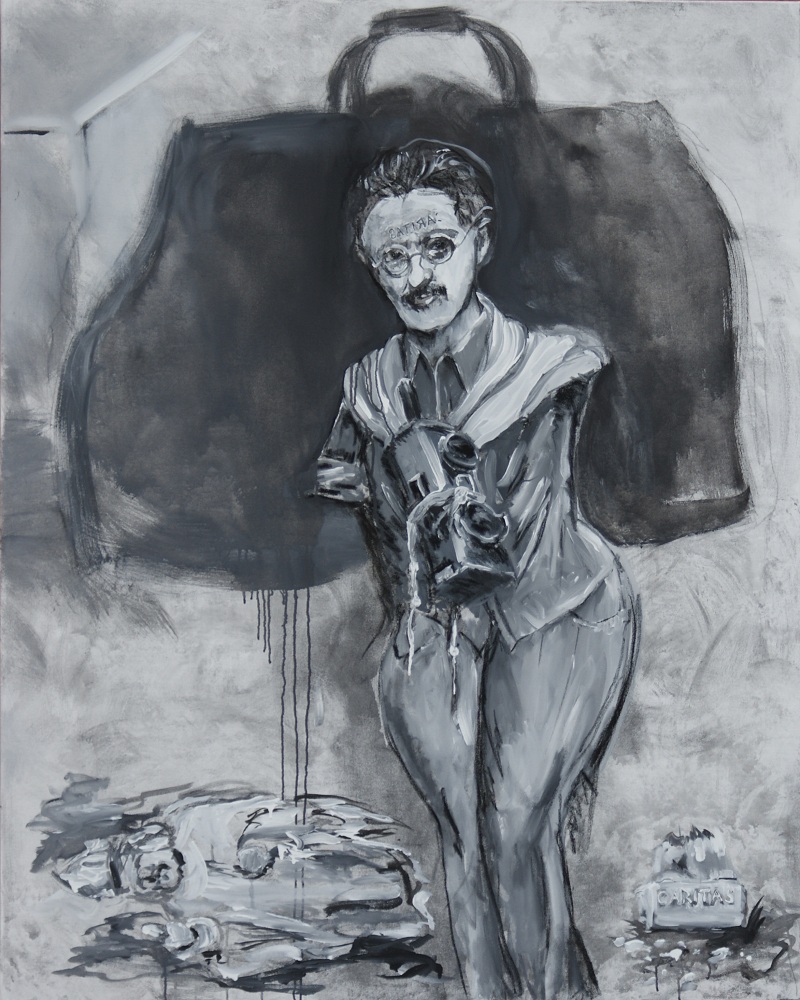 Rebroadcasting Benjamin 2, 2017, graphite,acrylic, charcoal