Branislav Jankić is a Yugoslavian multidisciplinary artist who works in photography, film, sculpture, and performance.
Artist Statement
My work interrogates the experience of subordination, and I make films, sculptures, and performances that explore the possibility of redemption and survival. In particular, my interest is in the history of persons made to be submissive or those who labor under oppressive institutions or seemingly self-destructive patterns. This derives from aspects of my personal history as a survivor of war, a child of parental addiction, and a refugee from the former Yugoslavia. This experience of displacement and conflict has grounded my investigations into questions of addiction, of fetishism, and of devotion. Throughout, I sometimes look to the ways in which masochism transforms into fulfillment an experience that some would dismiss as only pain, and I see in this alchemy a guide to understanding how people come to survive subordination and pain. This is not to erase that pain but rather to figure out how it can be endured.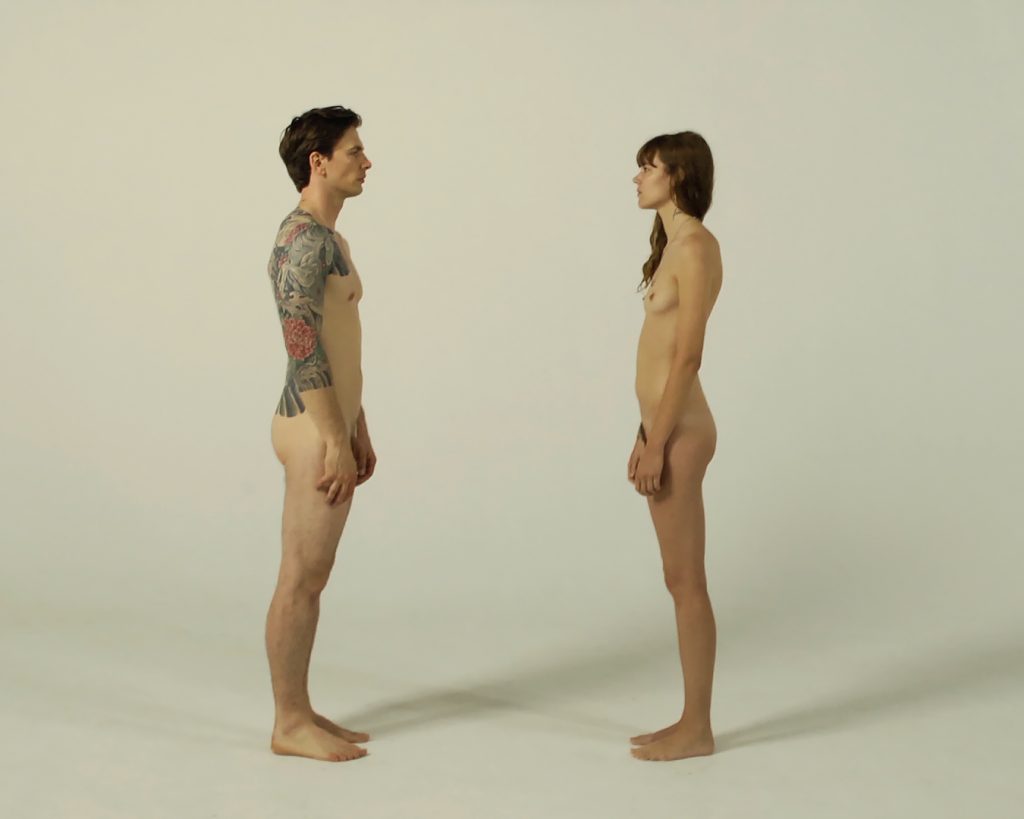 Portrait of the Deity (2014 - Present)
Single-channel video installation, performance documenation, and sculpture. A project I started in 2014 when my mother passed away, for which I picked 12 most significant people in my life (good and bad) and chose to perform a self made ritual to them and elevate them so on a pedestal. The project is inspired by the punishments I received as a child in school in Former Yugoslavia.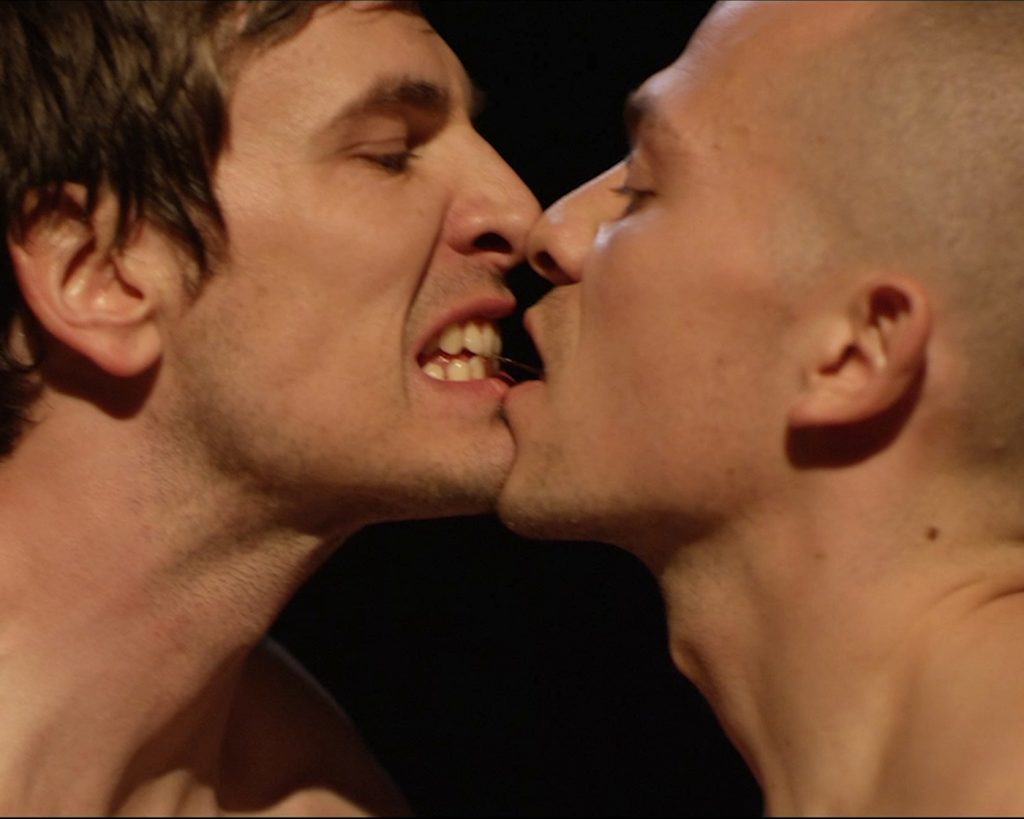 Slavish Games (2019)
Single-channel video installation, performance documenation, and sculpture. Inspired by a story told to me by a former inmate from a priosn in Saint Petersburg. For this performance a razor blade was cast in 14K gold and was exchanged from mouth to mouth between myself and another, leaving traces of blood as evidence of the ritual.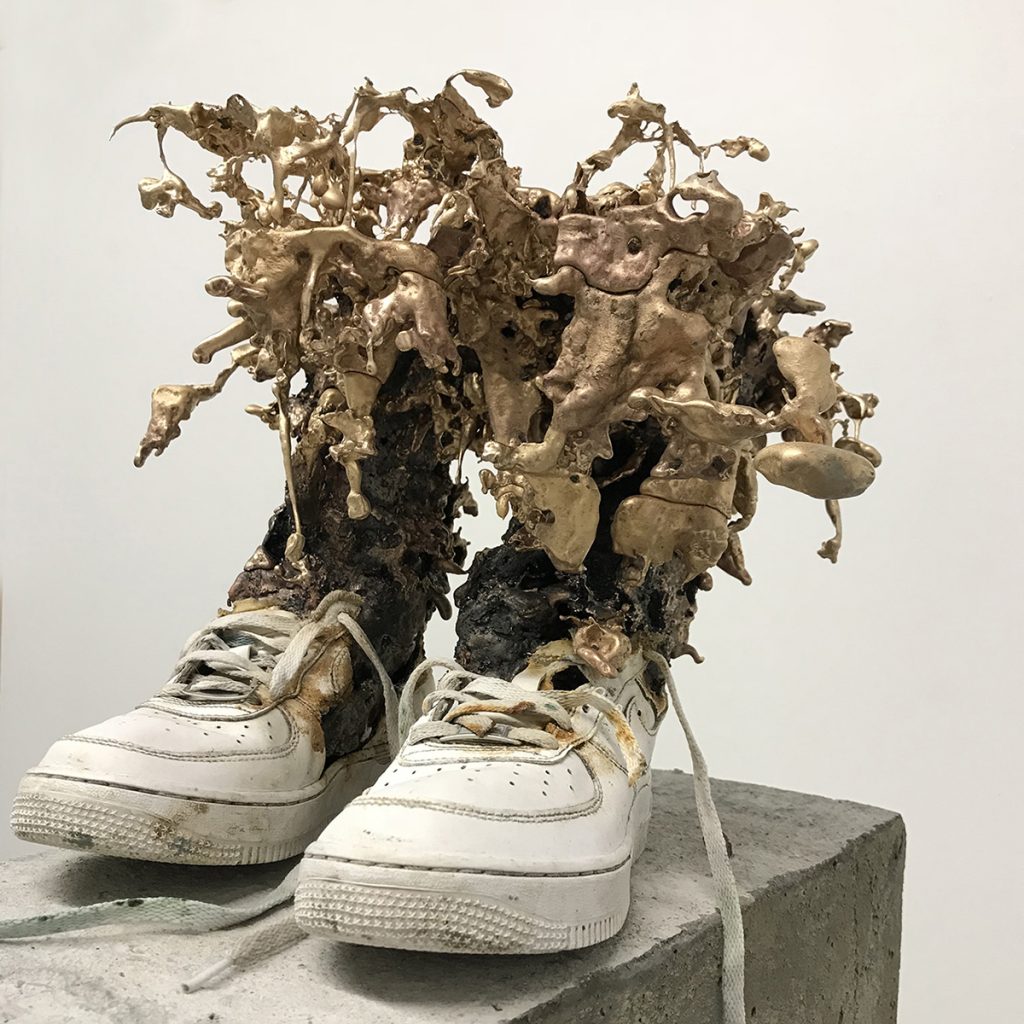 The Ascent of Kevin (2018)
Ascent of Kevin (Fetish I : Cast bronze, leather, polyester, human blood, animal fece) reveals the potentiality of the fetish; the complexities of such processes of subordination and domination of the individual through the control and experience of fetish are explored. Through a three-channel video installation, performance documentation, and sculpture, The Ascent of Kevin follows the process of making an object of fetish for an individual's needs and wants—tracking the shoes through dirt, snow, animal feces, and other various substances—and the rewarding outcome of restoring the original condition of the shoes through the individual's intensely devotional process of licking the shoes clean of their impurities. By creating a bronze-cast sculpture of the shoes and displaying it within a case, the shoes are memorialized as an ecstatic transcendence of the fetishized object, performance, and individual experience*. *while generating a form of commodity fetishism…
The Ascent of Kevin - Trailer (2018)
Ognjena Marija (Saint Mary Of Fire) - Preview (pre-production) 2020
The Harley Davidson Man - (2018)