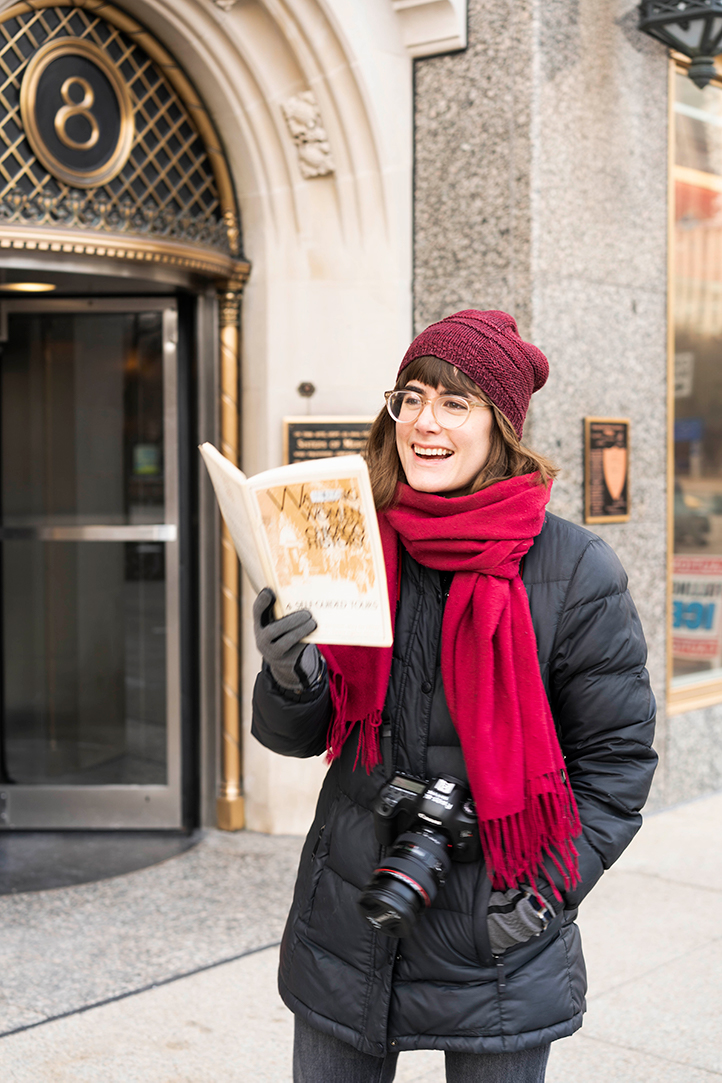 Travis Mitzel
Free and open to the public
April 27 @ 1:00 pm - 2:00 pm (cancelled due to weather. Rescheduled for May 11th); May 4 @ 1:00 pm - 2:00 pm; May 11 @ 1:00 - 2:00 pm
Chicago Loop
Walking tours led by artist Caroline Wood.
This tour will be a one-hour walk around Chicago's loop. Participants will travel to 11 locations,
mainly office buildings, and learn about the histories of these spaces and how they intersect
with the artist's experience working on the accompanying book and installation of
photographs. Participants will be asked to reflect on what these spaces mean to them, both
before and after learning about their histories. The tour format is aimed at placing participants
and viewers in physical proximity to an archive, and inspiring conversation and a shared sense
of curiosity about what it means to inhabit spaces of absence and loss. The tour will begin at
the Sullivan galleries, and will follow the route below. The tour will end at the Apple Store on
Michigan Avenue, from where participants are welcome to disband or follow the artist back to
the Sullivan galleries. A short coffee break will be built in to the tour, and will happen around
the middle of the tour at the Starbucks at the intersection of Monroe and LaSalle.
Click Here to sign up for a walking tour!
***The April 27th walking tour has been cancelled due to the weather! An additional walking tour has been scheduled for May 11th from 1:00 – 2:00 pm. Please use the above link to sign up for a walking tour with Caroline!
See more
Exhibition Events