A new fellowship established for Fiber and Material Studies graduate students aims to inspire recipients and honor treasured faculty members.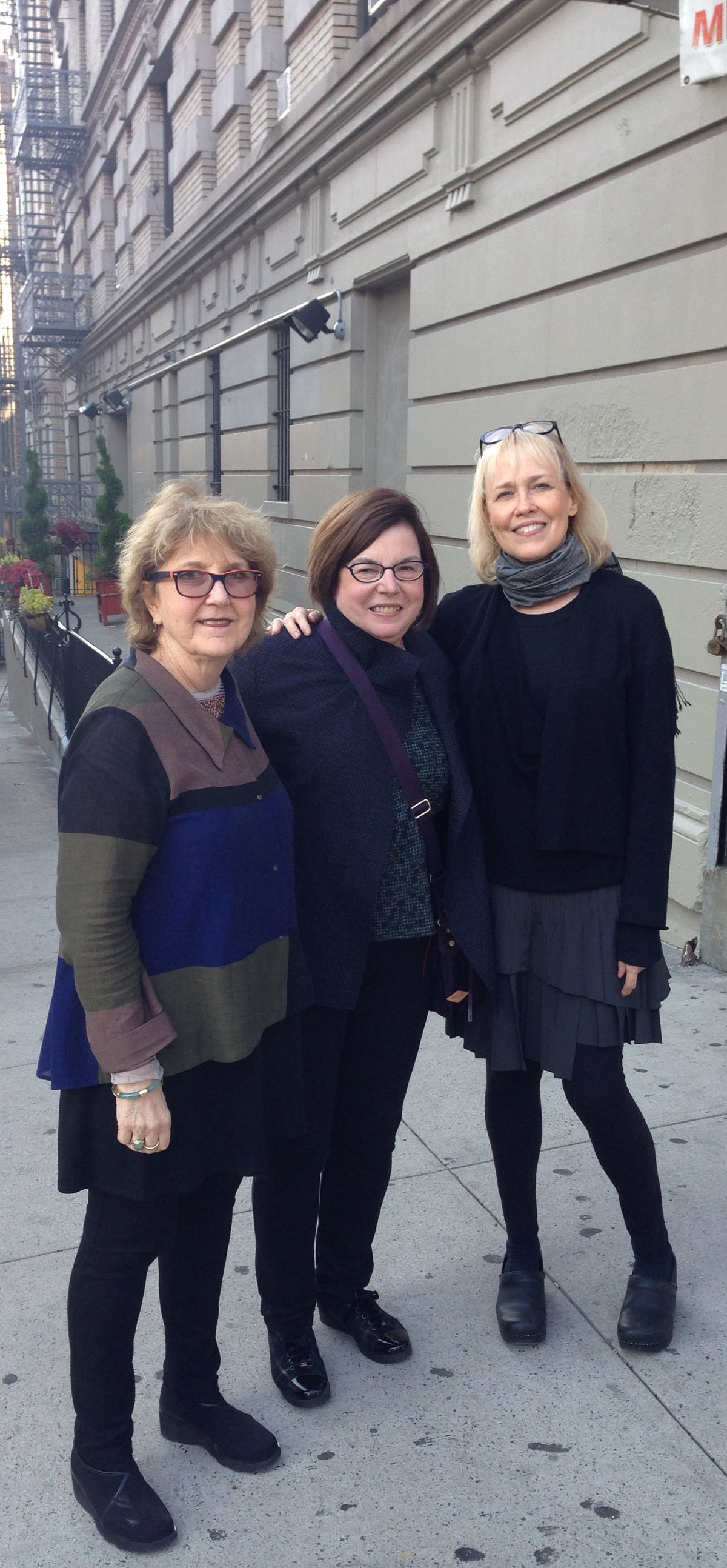 "What an incredibly generous acknowledgment of the faculty—what Joan and I, and many other faculty colleagues, have collectively developed," Wilson says.
"It was a totally unexpected honor," Livingstone adds, who admits she cried when she was told.
The Wilson/Livingstone Graduate Fellowship, established in the spring 2014, is a competitive merit-based scholarship awarded to an incoming Fiber and Material Studies graduate student each year. Hodges has a long history of supporting the department, including founding the Fiber and Material Studies Committee nearly four years ago to bring it more internal attention and support.
"Outside the department, people sometimes think of 'fiber and materials' only as fabric, yarn, weaving, and more traditional textile art forms when it's actually an amazingly broad spectrum of study," Hodges says. "These two women devoted a considerable part of their careers developing a program focused on vigorous design and extraordinarily original texture."
Both Wilson and Livingstone are known for their innovation in manipulating materials and experimenting with form and space, which they have woven into SAIC's curriculum over decades of professorship. Wilson describes the department as "a rigorously concept-driven and research-based fiber and material studies department that attracts students with diverse material concerns—respecting histories of feminism, queer theory, and multicultural perspectives."
"It's not just repetitive activity to keep your hands happy or to make beautiful things," Livingstone says. "Our students' practices contain an urgency in questioning what it means to be an artist."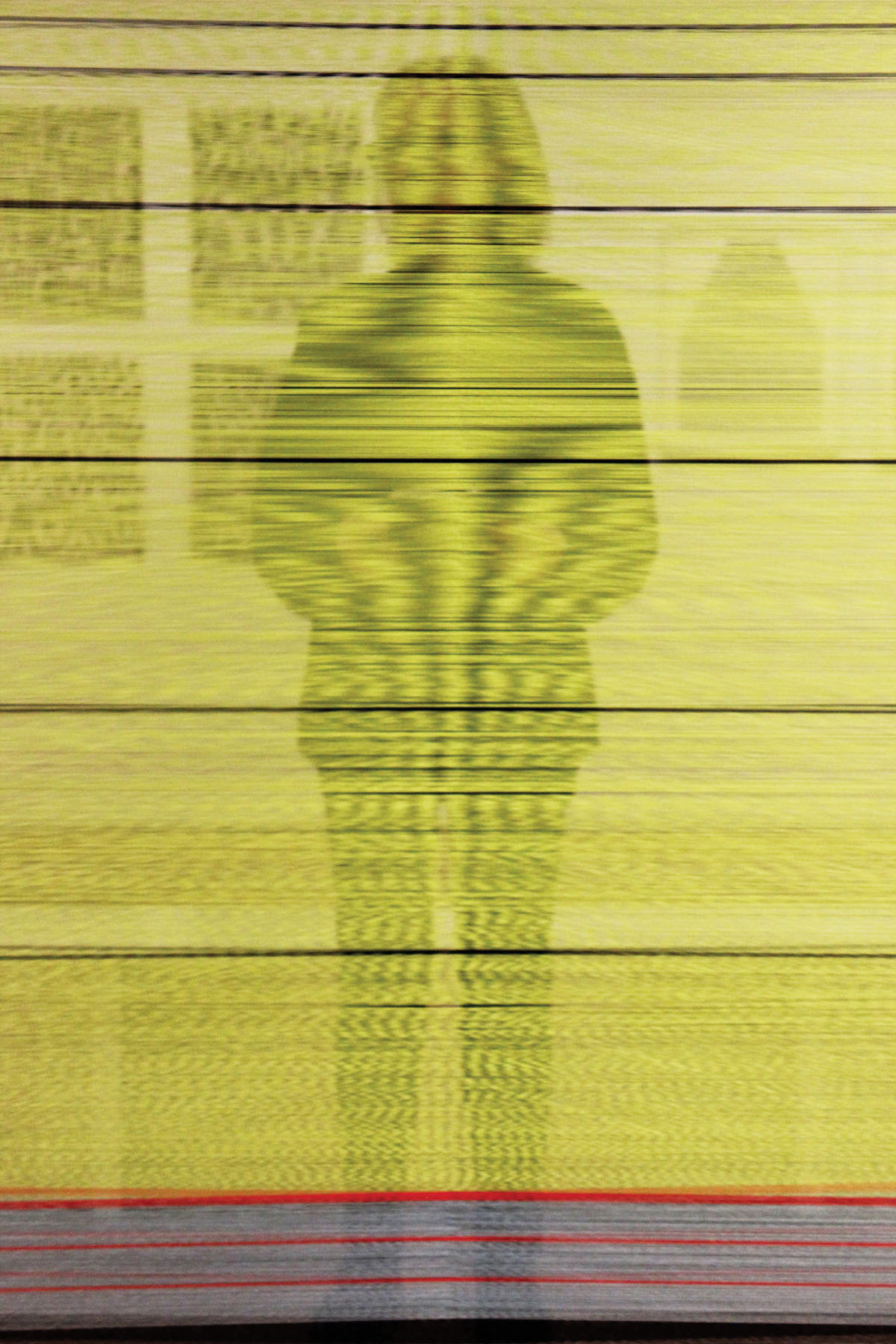 Hodges established the fellowship as a $50,000 challenge grant to inspire others—alumni, fans of Wilson and Livingstone, fellow board members—to contribute. The initial challenge was met, so Hodges initiated a second challenge of $50,000, bringing the endowed fund to $100,000, to be distributed as annual grants. The plan is to continue growing the fund so that the department can eventually offer a full graduate merit scholarship.
"My hope is that this fellowship will provide enough of a financial base to be more generous to someone exceptional who'd really like to come to SAIC, who otherwise couldn't manage the costs," Hodges says. "Maybe this is the final tipping point to come and study with, among others, these two fabulous educators."
Hodges announced the fellowship at the May 2014 Fiber and Material Studies Committee meeting. Money was raised throughout the summer, culminating in a trip to New York last fall, which helped to rally more support and meet the initial challenge. The trip was anchored in an artist-led tour of Wilson's performative loom piece To Cross (Walking New York) at the Drawing Room's Threadlines show, as well as tours of three studios of distinguished alumni living in the area.
Rachel Selekman (MFA 1993), a sculptural fiber artist, was one of many alumni in attendance and a contributor to the fellowship fund. "I found a home in the SAIC Fiber and Material Studies department and felt supported in the nontraditional way I approached art," she says. "Now I'd like to support them."
Hodges hopes the fellowship will mean more to the recipients because of the caliber of women it's named after. "Everyone looks up to Anne and Joan as leaders of their field and fabulous artists in their field," she says, "But perhaps more importantly—they have been incredible mentors to many students, and will be to many more."