Born in Chicago and raised north of the city, Roberto Jaimes is the son of Mexican immigrants. He received his Bachelor of Science in Architectural Studies from the University of Wisconsin-Milwaukee. He is the first in his family to go on to pursue a Master's degree. He takes great pride in his humble beginnings and strives for success through a passionate work ethic and strong moral values. Also pursuing a Certificate in Historic Preservation, Roberto is interested in developing architecture that will leave emotional memories through its user's experiences. He has interned for Lothan Van Hook DeStefano Architecture, and has just completed a yearlong historic preservation internship with METRA railroad documenting their existing stations.
Beer for Those Who Care.
"Raising awareness of river water quality through the public's consumption of beer."
The Chicago River has been a resource to the development of the city of Chicago for more than 100 years. In its early beginning the river was used as a resource for exploration and transportation of goods. With city expansion the river changed from a mean of travel and trade to that of waste management. The growth in population pushed for water treatment and sanitation stations to be built along the Chicago River in order to counteract direct impacts from effluents currently destroying the water quality, ecosystems, and public attractions. Historically, poor sanitary practices have always accounted for poor drinking water for large urban populations. The alternative to water was the consumption of spirits and mead. During the process of brewing mead one of the main ingredients is water, which is boiled at high temperatures killing bacteria and diseases. To return the river as a resource for public entertainment this thesis proposes an architecture that will engage the public through the experiential consumption of beer brewed with reclaimed river water.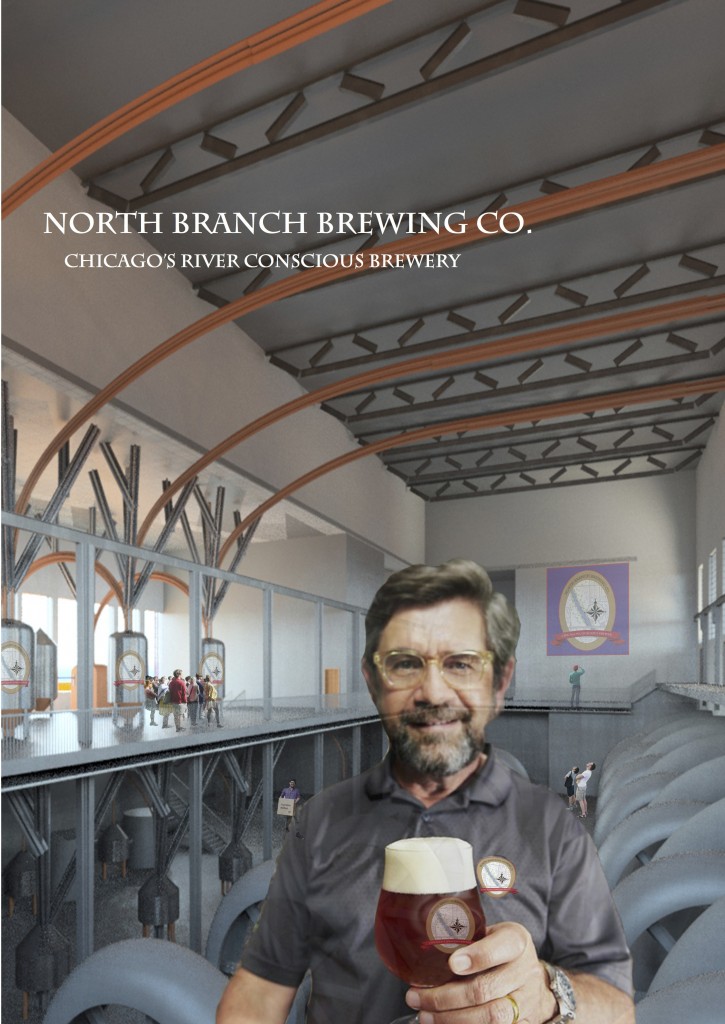 ©Roberto Jaimes