SITE is a student-led effort where exhibition experience and learning is provided by the administrative, operational, artistic, and curatorial decisions necessary to run a professional gallery. SITE is run by a staff of five undergraduate and graduate Gallery Directors and supported by various student positions. The SITE Directors form and implement the vision for the SITE Galleries exhibition season.  Through these efforts, the Directors build the culture of the organization and have an influential role as representatives of the student voice to the SAIC community.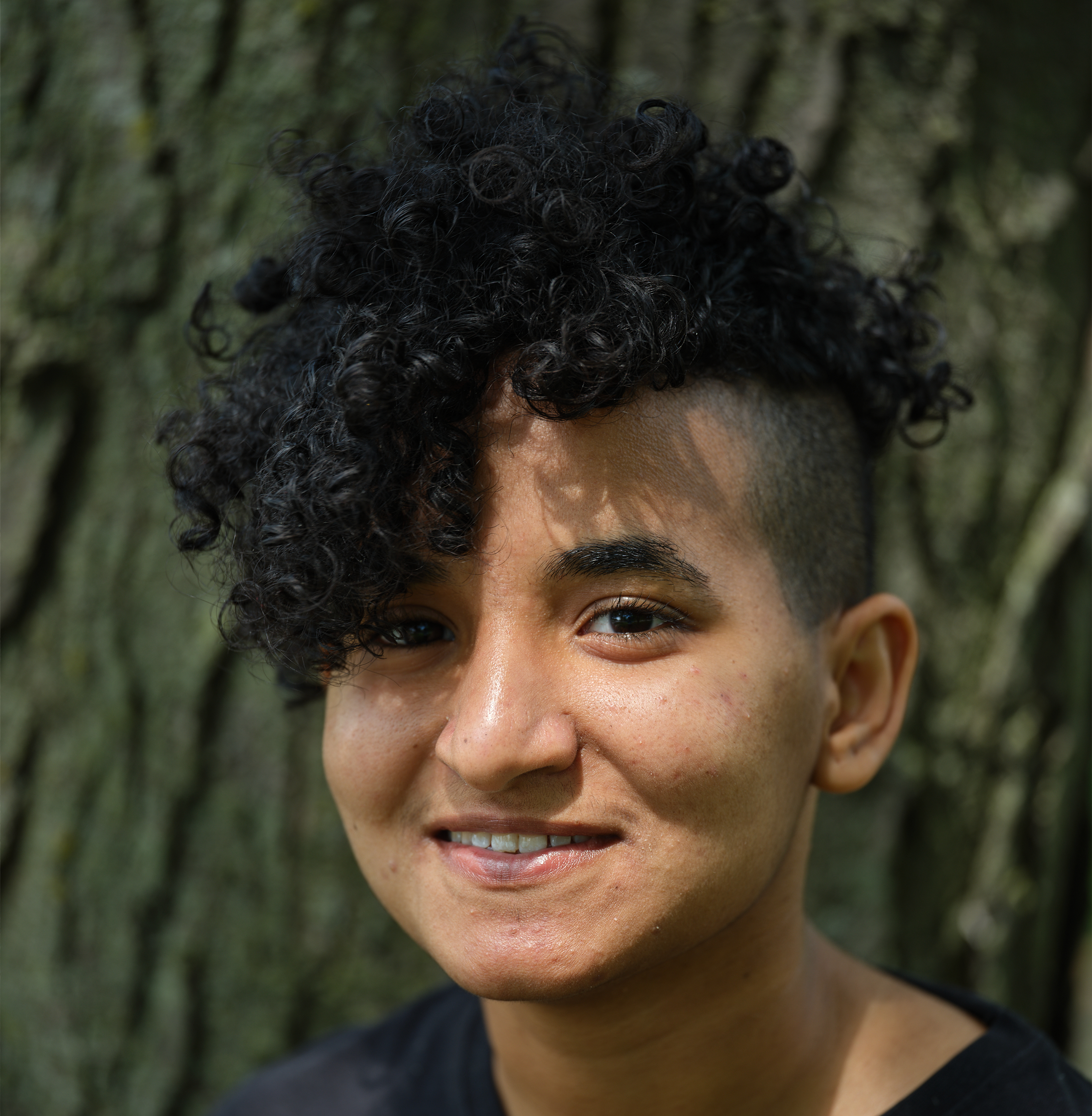 esraa (a
ny pronouns

)
Director of Administration
esraa is a research-based artist and a half-parafictional, half-professional curator in their senior year at SAIC (BFA+Thesis VCS). esraa blends their three main interests—art, research, and curatorial practices—in most of their projects. Their practice manifests in projects such as curating parafictional exhibitions as performance art, curating real queer exhibitions that DID NOT EXIST, examining the politics of mega exhibitions through very serious satirical (re)search, and writing an incomplete thesis on new developments in the contemporary art scene in Egypt. 
A less serious version of esraa would tell you that they are a self-procalimed late-night amature poet, lover, creative writer, and cook, and they take photographs on the rare occasions they don't hate photography. esraa is also a yet-to-become Marxist and/or anarchist. They need time and energy to learn about and practice both first and then decide.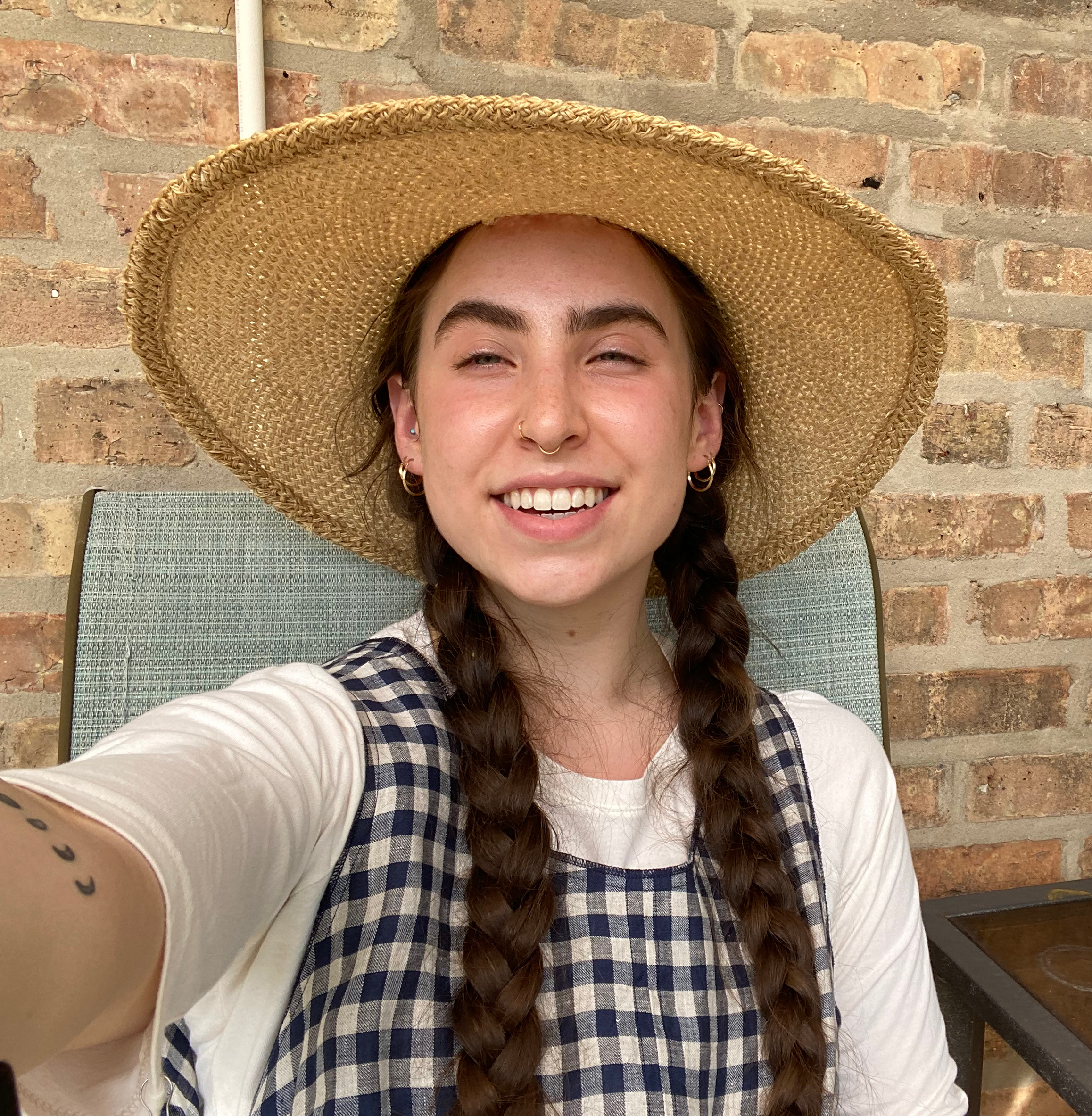 Kate Humphrey (she/they)
Director of Marketing & Communications
Kate Humphrey is from Normal, Illinois and they are currently in the process of completing their BFA with an emphasis in fibers and printmaking. They also love cooking and baking for their loved ones.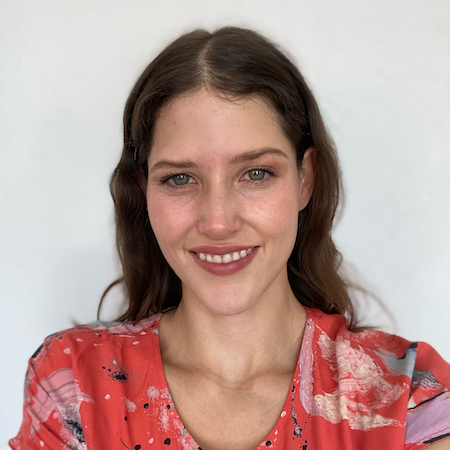 Michelle Davo Ortiz 
(she/hers)
Director of Programming
Dual Master in Arts Administration and Policy and Art History. Michelle Davo Ortiz is an arts administrator and researcher from Mexico City. Since 2018, she has worked as the Projects Coordinator of El Insulto, a grassroots archive on sexual culture, where she co-curated the exhibitions "Please touch. Embracing the Memories of Desire" at La Postal-Terremoto and "A Particular Collection" at Noche de Archivos Abiertos. Her research focuses on sexuality and social justice within the theoretical and historiographic landscapes of art studies.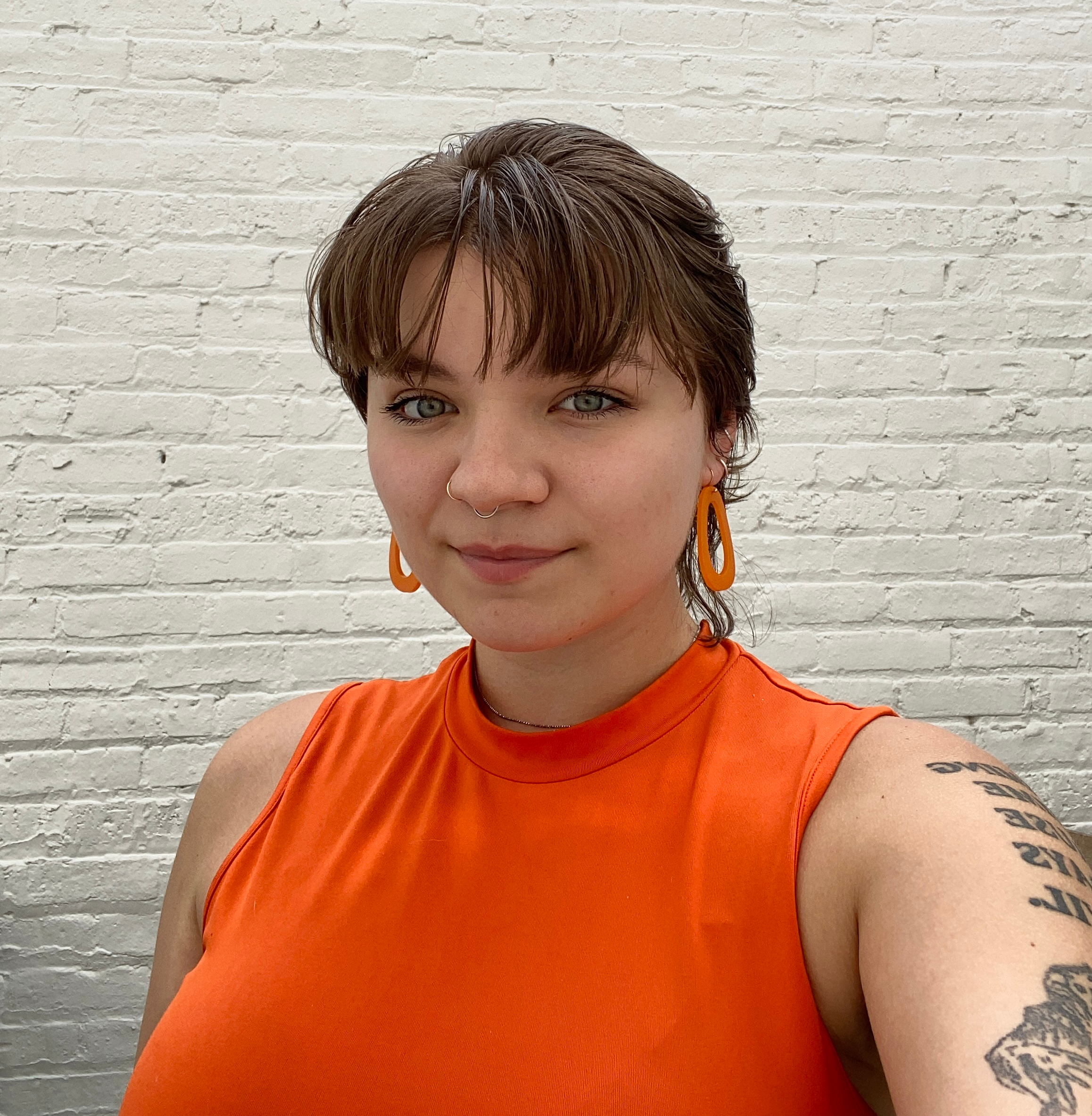 Liv (zsa zsa) Helmin (she/hers)
Director of Installation
zsa zsa, originally from the Twin Cities, Minnesota, is a fourth-year undergrad with a concentration in Sculpture and Curatorial Studies. zsa zsa's work spans a variety of mediums such as poetry, collage, and found object assemblage. She thinks of each medium in a sculptural way, and her practice hinges on a consistent focus on arrangement and composition with found objects. Her work emphasizes metaphor and often reflects her faith and devotion as a follower of Jesus as well as themes of the past, trauma, and healing.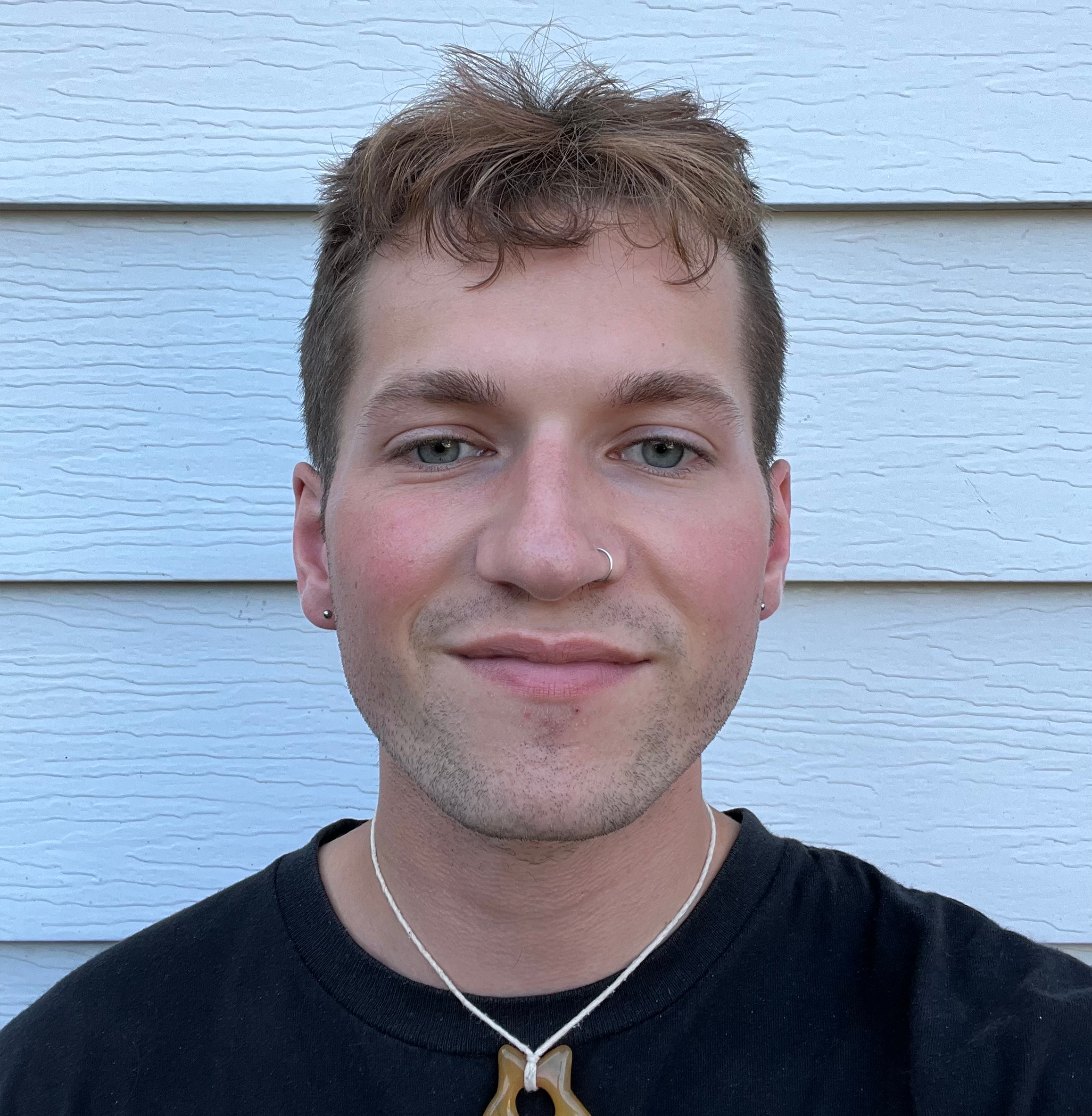 Charlie Miller (he/him) 
Director of Installation
Charlie is an MA student in Art History, focusing on contemporary folk art. Outside of art history, he enjoys playing music and climbing.
Jessy Lembke (they/she)
Archivist
Jessy is a senior BAAH undergrad studying art history and fiber arts. Their research interests include cinema made in the Weimar Republic of the 1920 and 1930s and the vestiges of this period on the contemporary aesthetics of American cinema. They hope to move into art conservation and archival practices and are fascinated by all things excluded or overlooked in archives of all sizes.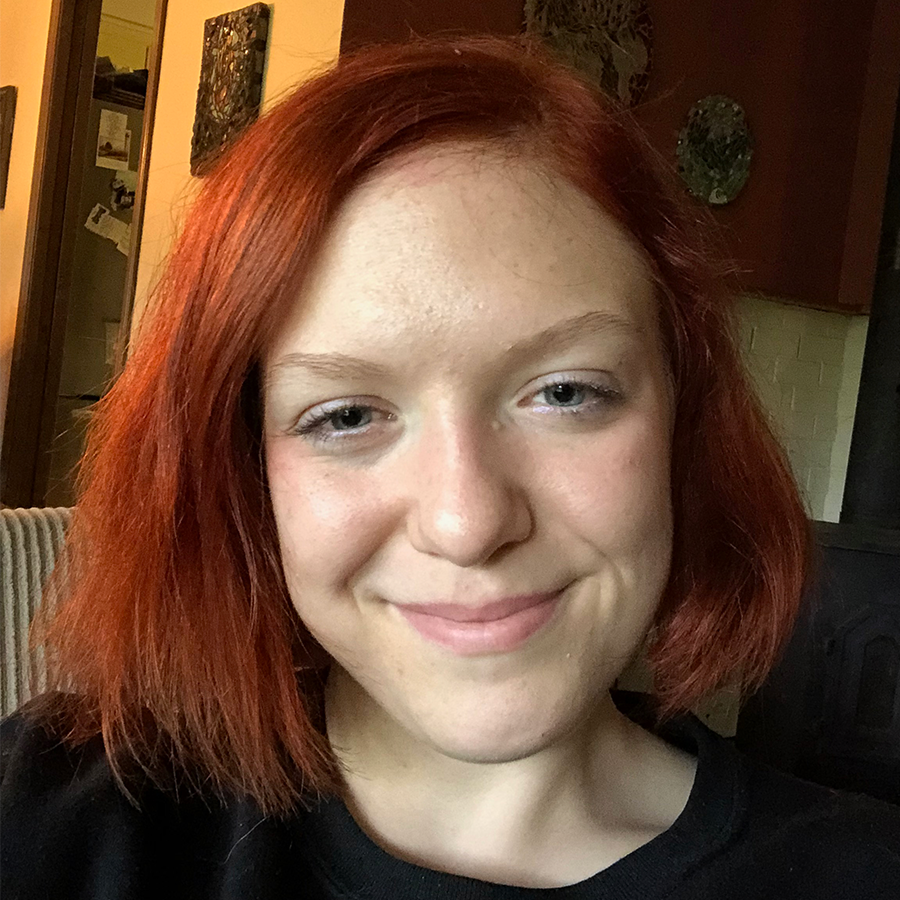 Veronica Rosas (she/her)
Photo Documenter
Veronica Rosas is a BFA student from Mexico with a focus on Painting, Drawing, and Photography. Veronica's work approaches the concepts of magic, surrealism, and spirituality presented in a continuous opposition between kitsch and elegance.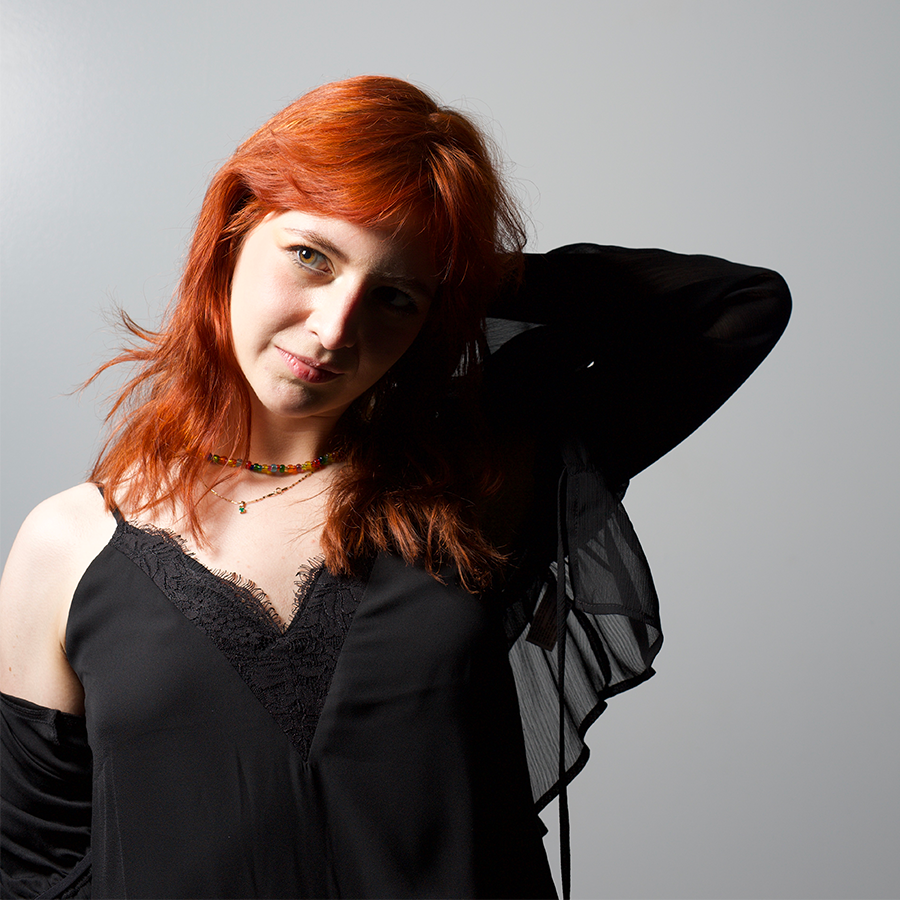 Bri Pizarro (she/hers)
Lead Gallery Assistant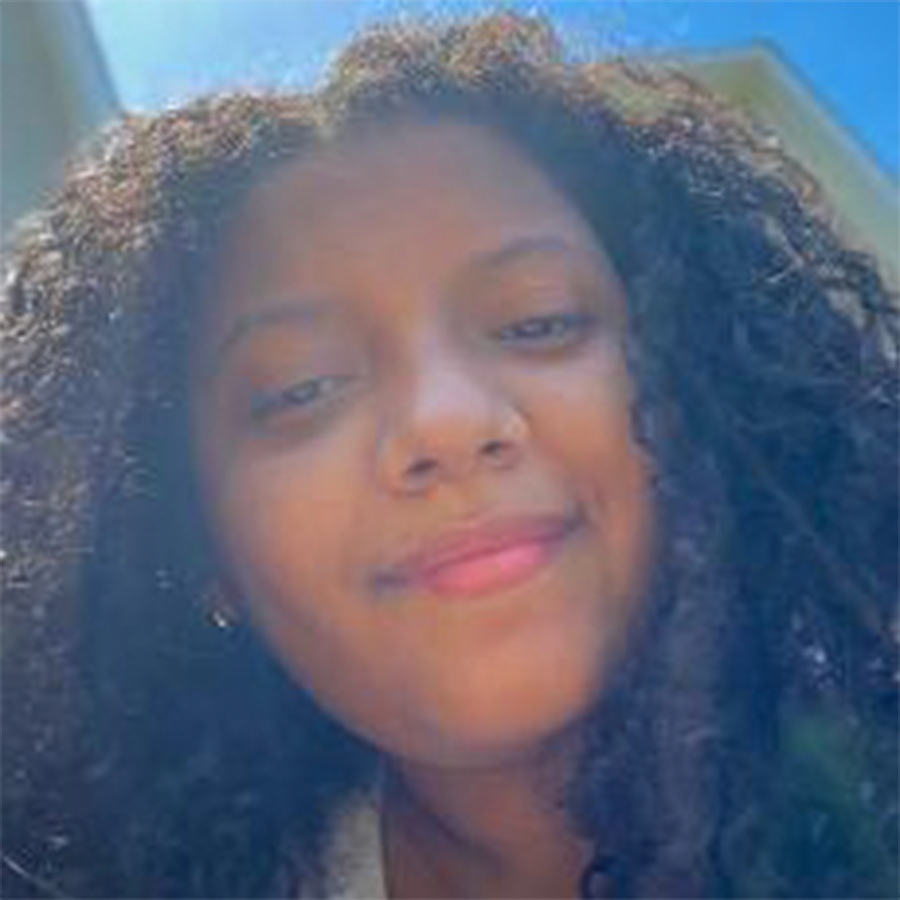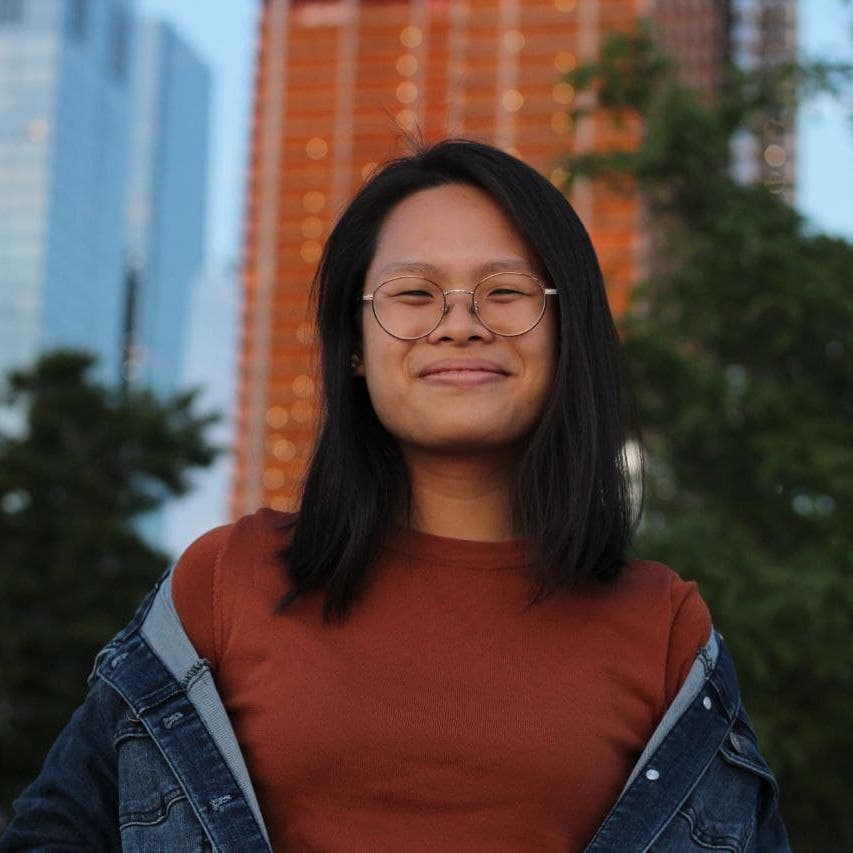 Angelica Ong 
(she/hers)
Install Gallery Assistant
Angelica is a fourth-year undergraduate from Singapore who works mainly in photography and book arts. Her work involves serendipity and slow looking and explores the intricacies and nuances of language. Outside of artmaking, she is a foodie who dreams of having a bottomless pit of a stomach and hopes to one day be able to teleport and freeze time.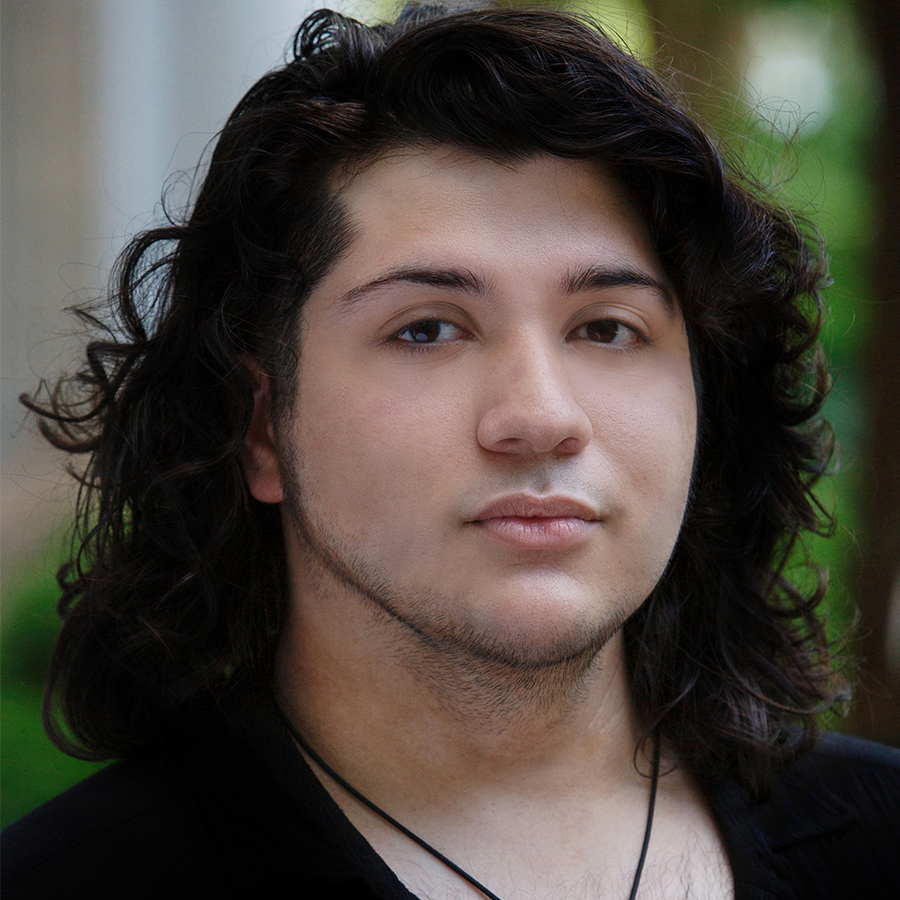 Matthew Cortez (He/Him)
Install Gallery Assistant
Cortez is an artist, writer, and curator traversing the psychological, philosophical, and art historical. In his making practice consisting of both 2D and 3D work, he is interrogating love through the three previously listed disciplines. He is currently pursuing a BA in Art History, Theory, & Criticism with interests predominantly in Dada, Abstract Expressionism, and Post-Minimalism. In his curatorial practice, he has curated exhibitions both with Site Galleries (Allure of the Abject) and Incubator (Goldie: Body Proxy).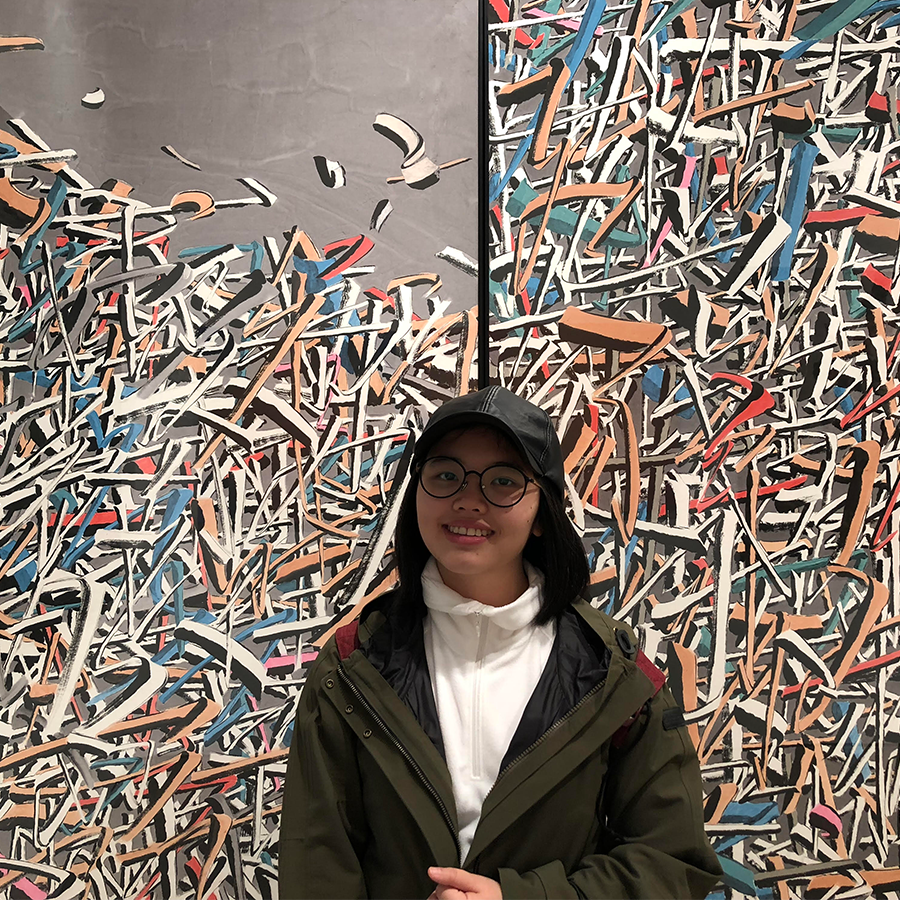 Michelle Sutanto (she/hers)
Archivist Gallery Assistant
Michelle Sutanto is an Interdisciplinary artist pursuing her Bachelor of Fine Arts with Art History Thesis degree at The School of the Art Institute of Chicago, focused on Painting and Drawing, Art history, and Animation. Her works pursue the idea of revealing the unknown or exposing what is often ignored by focusing on the minute details, creating close up abstractions of objects. By doing so, she aims to raise people's awareness of the insignificance of things and start to pay attention to the details of trivial objects. She is a passionate creative who is deeply immersed in the Fine art industry in order to build a coherent understanding of the art world.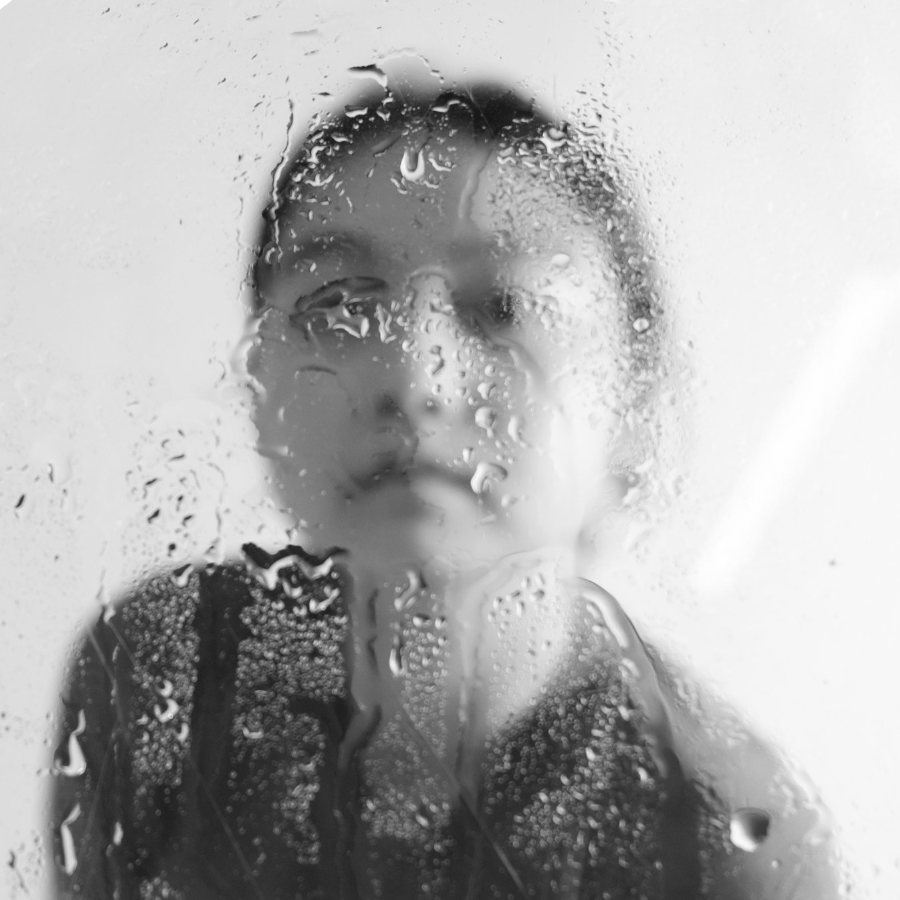 Vivi Niya Gao (she/hers)
Gallery Assistant
Vivi Niya Gao is an interdisciplinary artist. She works specifically in sculpture and installation. She graduated from the Contemporary Arts Program at Etobicoke School of the Arts, Canada. Niya attends the School of Art Institute Chicago, United State, majoring in sculpture. She was allowed early admission into the Advanced Sculpture courses as freshman and sophomore year. She is the founder and the curator of the Us Gallery Contemporary since 2019. At Us, she has been working with over 150 young artists from Canada, United State, United Kingdom, and Hong Kong in the past three years; through open calls, interviews, artist talks, workshops, and online exhibitions. Her work has been exhibited in group shows at Alberta University of the Arts in Calgary, the Albright Knox Gallery in Buffalo, the John B Aird Gallery in Toronto, Stephen Bulger Gallery in Toronto, Art Etobicoke in Toronto, University of Toronto–Trinity Review, Zhou Brothers Art Center in Chicago, and Unwashed, Kunstverein Bayreuth in Germany.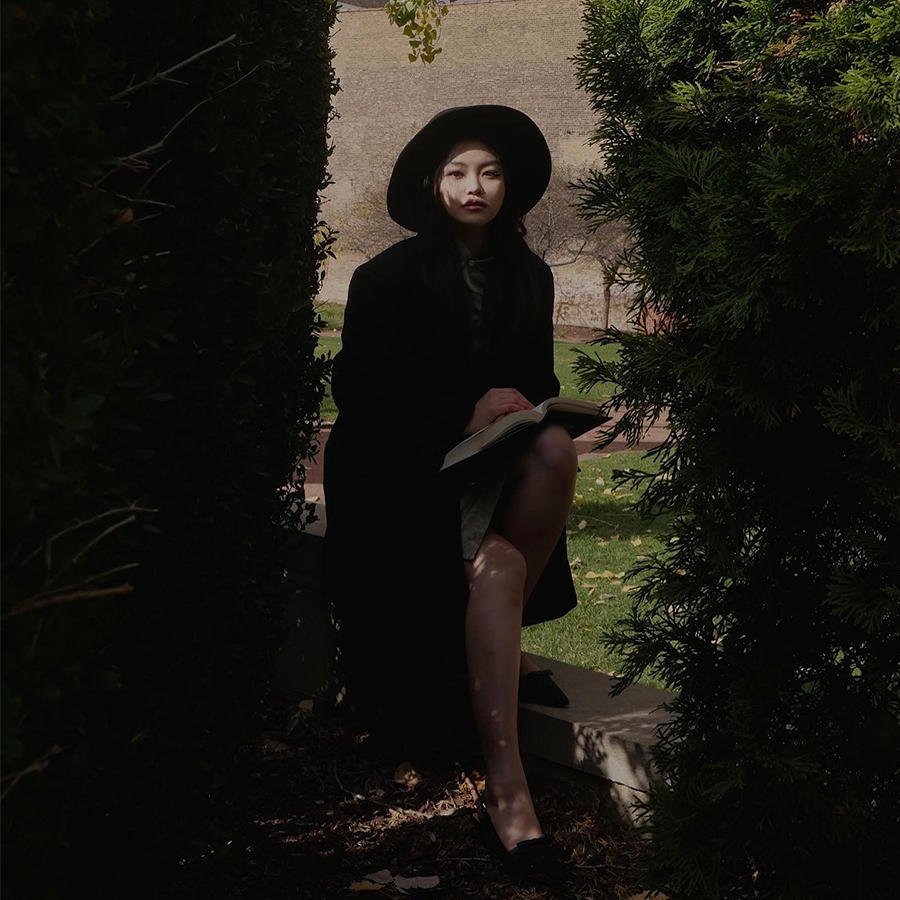 Ruiying Xiong (she/hers)
Gallery Assistant
Ruiying is a BFA student studying painting and visual communication. Exploring cross-disciplinary subjects with my design expertise, she aims to forge social bonds and innovate new methods of communications. For example, she experiments with food to explore the intersection of culture, art and identity.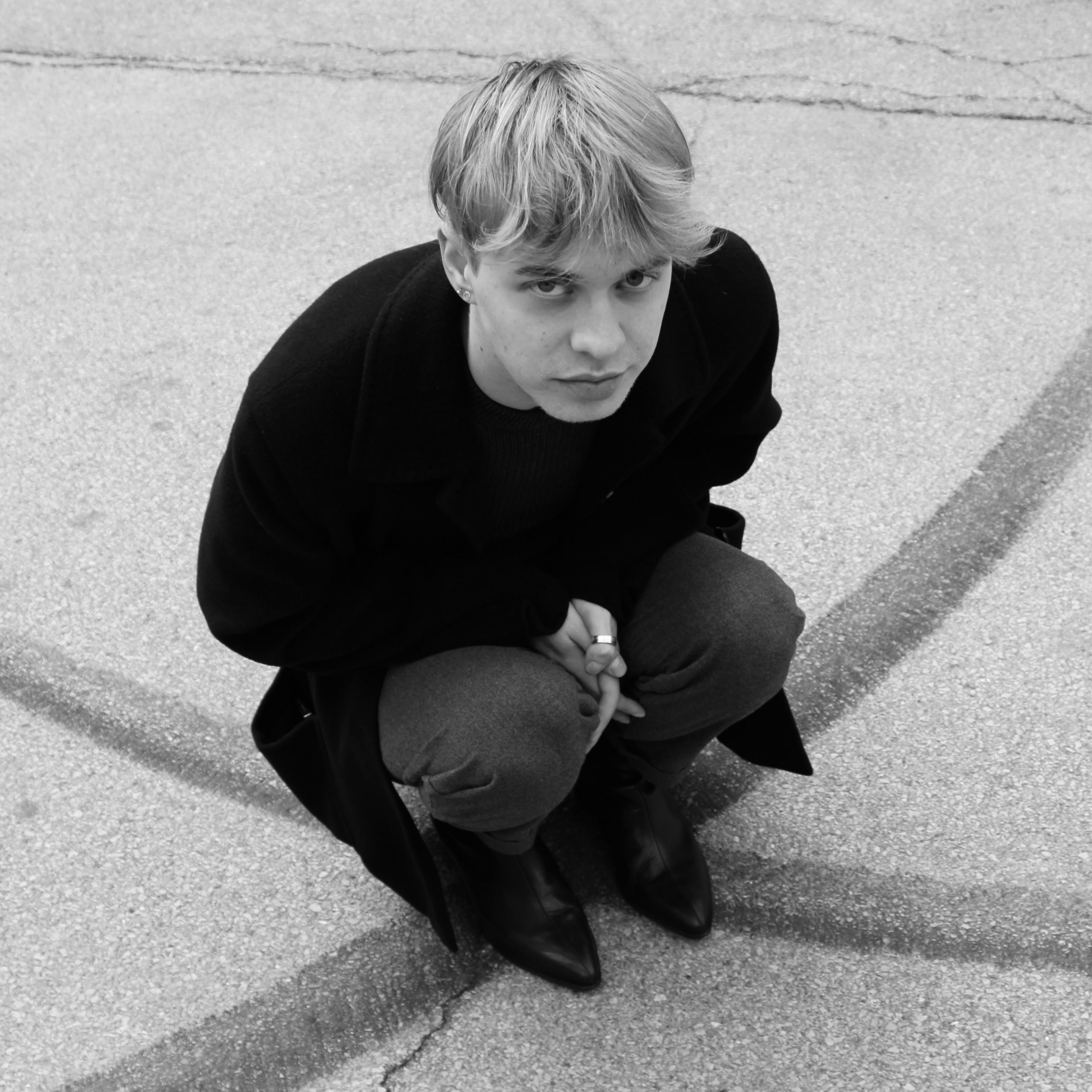 Garrett Walinske (he/him)
Gallery Assistant
Garrett Walinske is a photographer and printmaker from Minneapolis, he is working within conceptual and documentary-style frameworks to question dominant colonial narratives in American culture. In his practice he investigates social hierarchies, whiteness, and the body's relationship to space. Through printmaking and alternative processes of photography, his photographs undergo a physical transformation; obscured or replicated, spliced and reconstructed. He is currently completing his BFA within the photography department of SAIC. Outside of his work, Garrett enjoys taking care of his numerous houseplants in addition to his bearded dragon, and fly fishing in the beautiful midwestern landscape.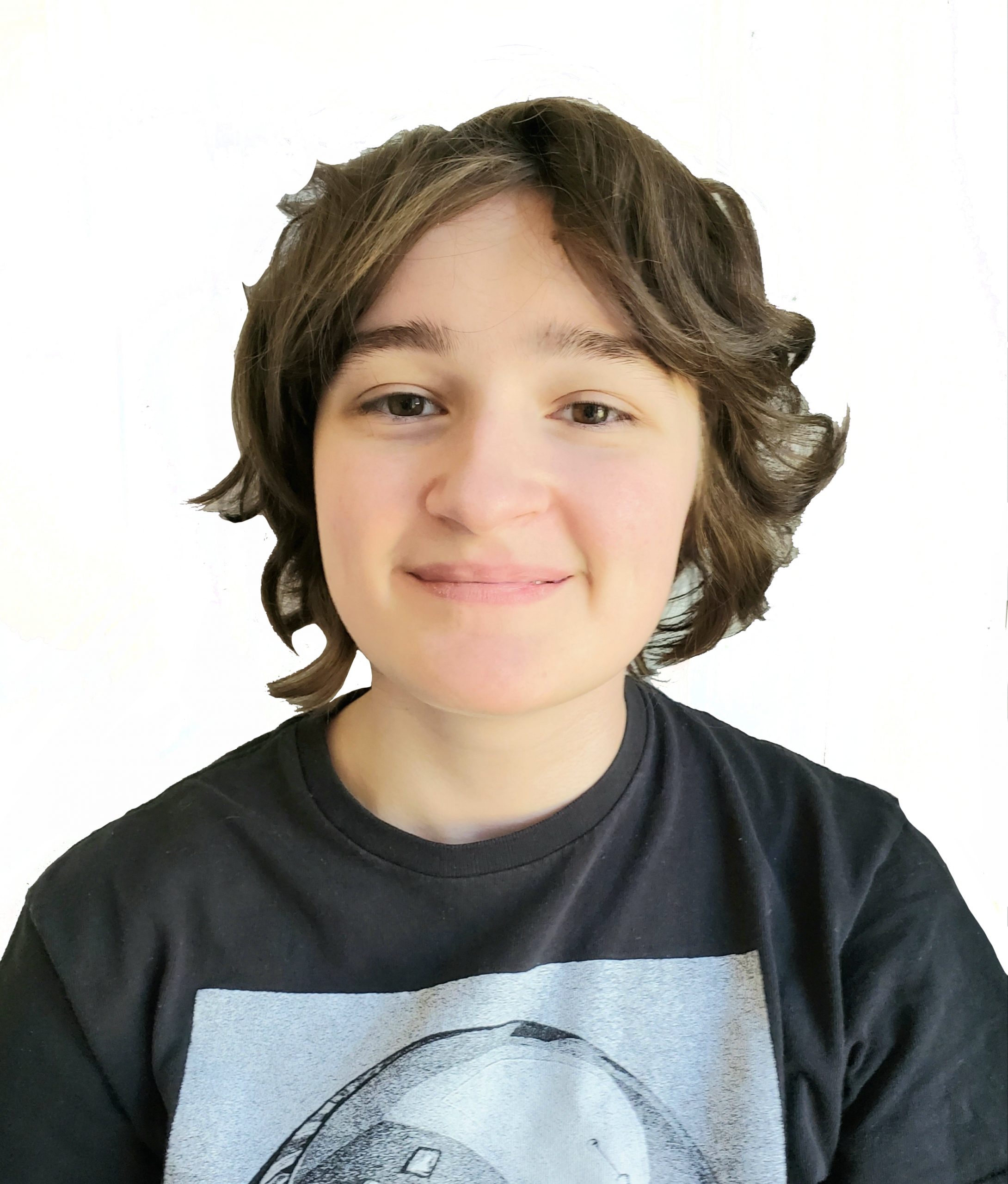 Clare Haffner (she/hers)
Gallery Assistant
Clare is currently working on her BFA and focuses most of her interest in drawing and printmedia. Most of her works are centered around exploring the uncanniest parts of the human form, as well as what makes them as such. 
Joseph Josué Mora

 (he/him)
Assistant Director of Exhibitions
Joseph Josué Mora is a Mexican born and Chicago raised artist and arts administrator. In 2018 he graduated from SAIC with a bachelor's of Fine Arts degree. During his time at SAIC he worked at SITE Galleries as a Gallery Assistant, Install Assistant and Installation Director. In 2021, he returned to the Exhibition and Exhibition Studies Department at SAIC to work as a Gallery Technician. Mora is the current Assistant Director of Exhibitions and Staff Advisor for SITE Galleries and INCUBATOR.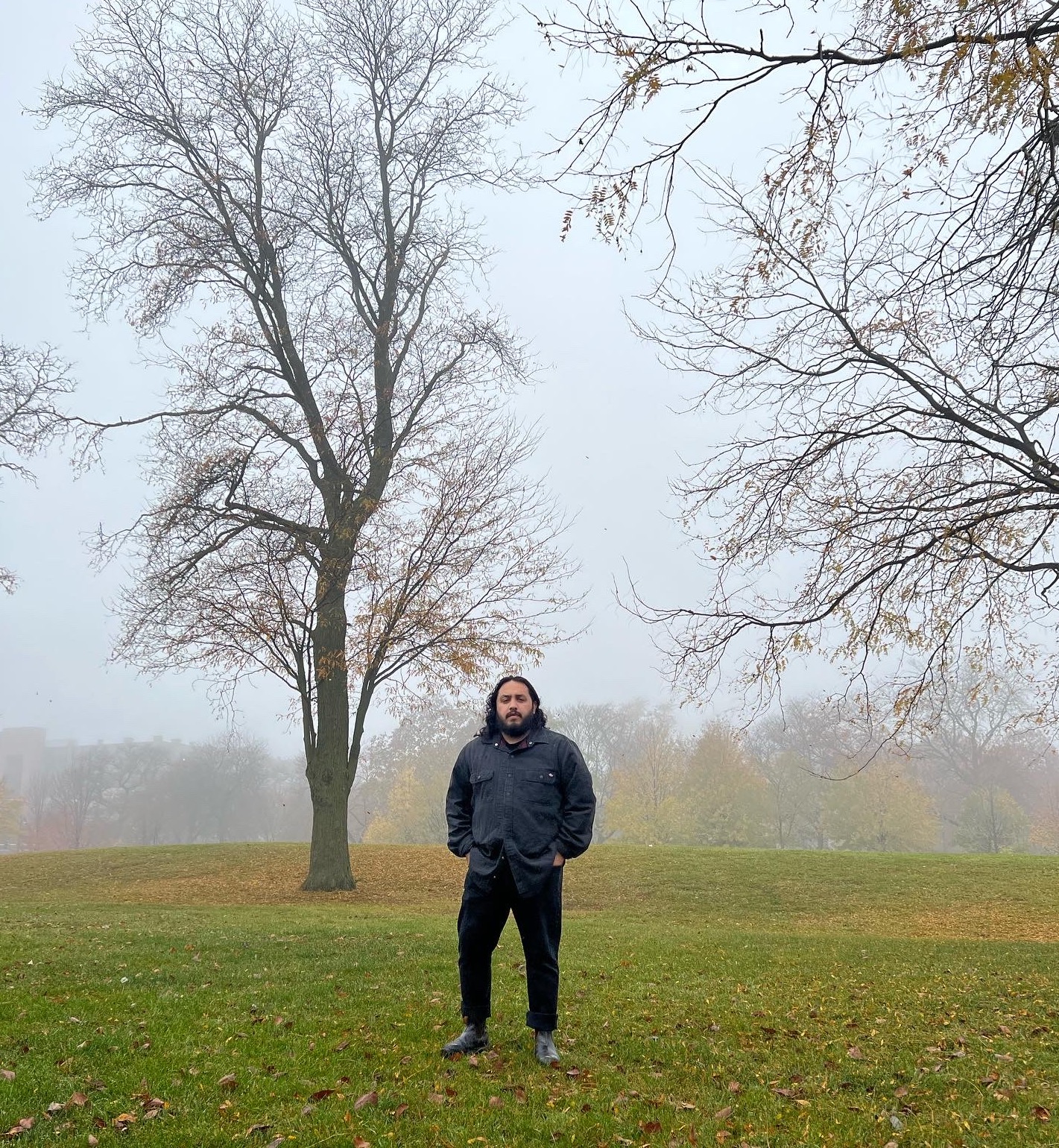 Thương Hoài Trần (she/they)
Gallery Technician
Thương Hoài Trần was born in Tây Ninh, Vietnam and raised in Emporia, Kansas. Being a Vietnamese immigrant, this part of their identity informs and influences their interdisciplinary art practice. They hold a BFA in Painting and Printmaking from Emporia State University in Emporia, Kansas, and an MFA from the School of Art Institute of Chicago in Chicago, IL.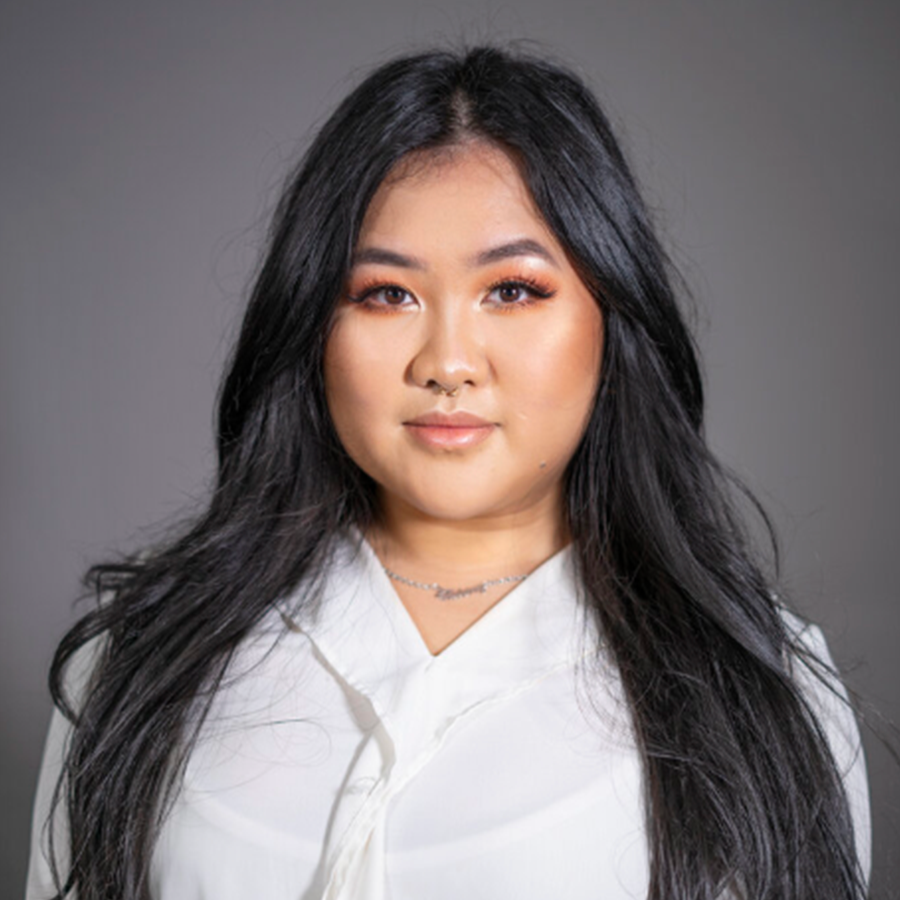 Address
SITE Sharp Gallery
37 S. Wabash Ave.
Chicago, IL, 60603
SITE 280 Gallery
280 S. Columbus Drive
Chicago, IL, 60603
Hours
Gallery Hours (during exhibitions)
Monday – Friday: 12:00 – 6:00 pm
Saturday and Sundays: Closed