SITE GALLERIES
FALL 2021 PROGRAMS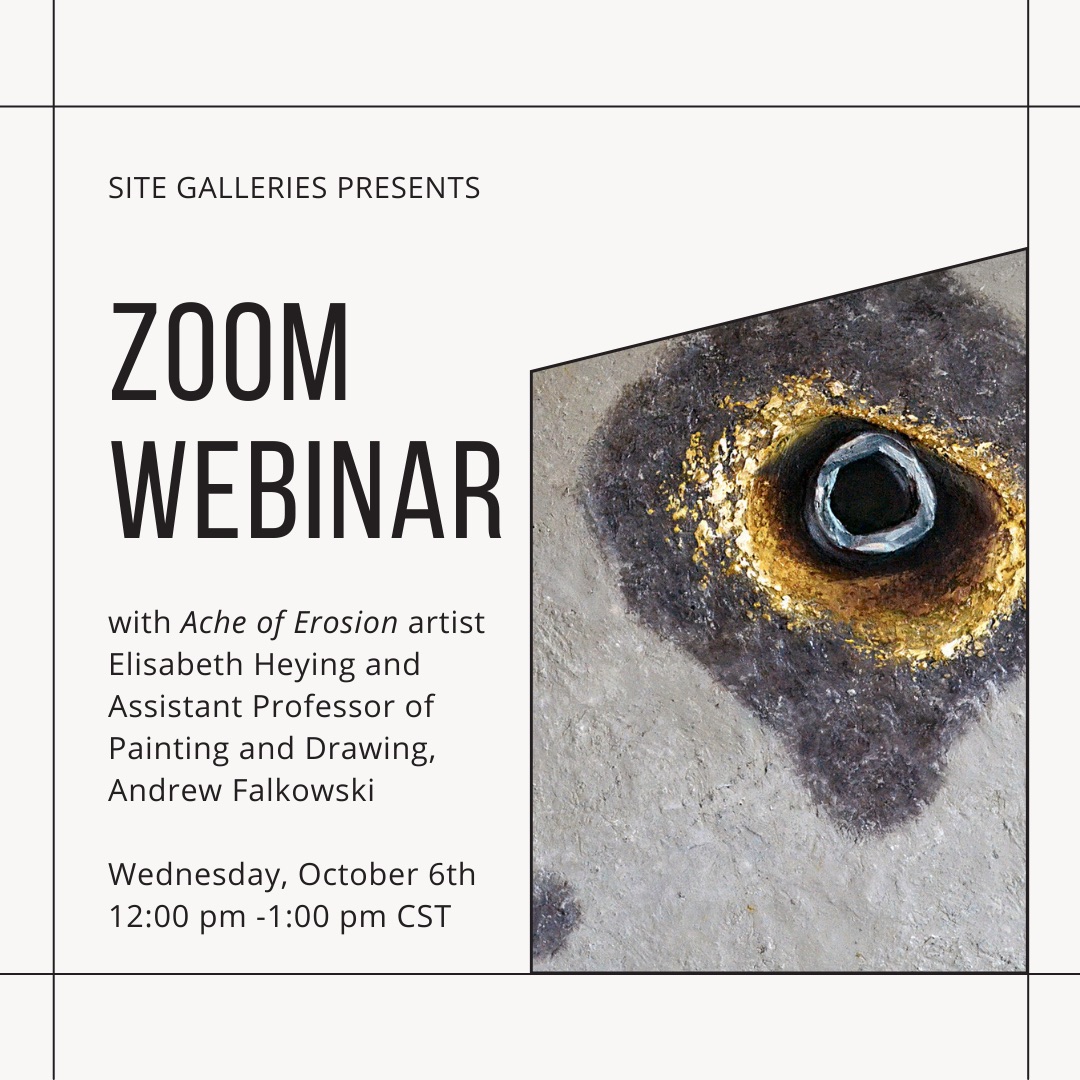 NOW: Elisabeth Heying
A conversation with Andrew Falkowski
Wednesday, October 6th
12noon – 1:00 pm cst
This event will be hosted by a Zoom Webinar. To join you must rsvp via Eventbrite here.
Join SITE Galleries for a conversation on process and materiality with Ache of Erosion artist Elisabeth Heying and Assistant Professor Andrew Falkowski.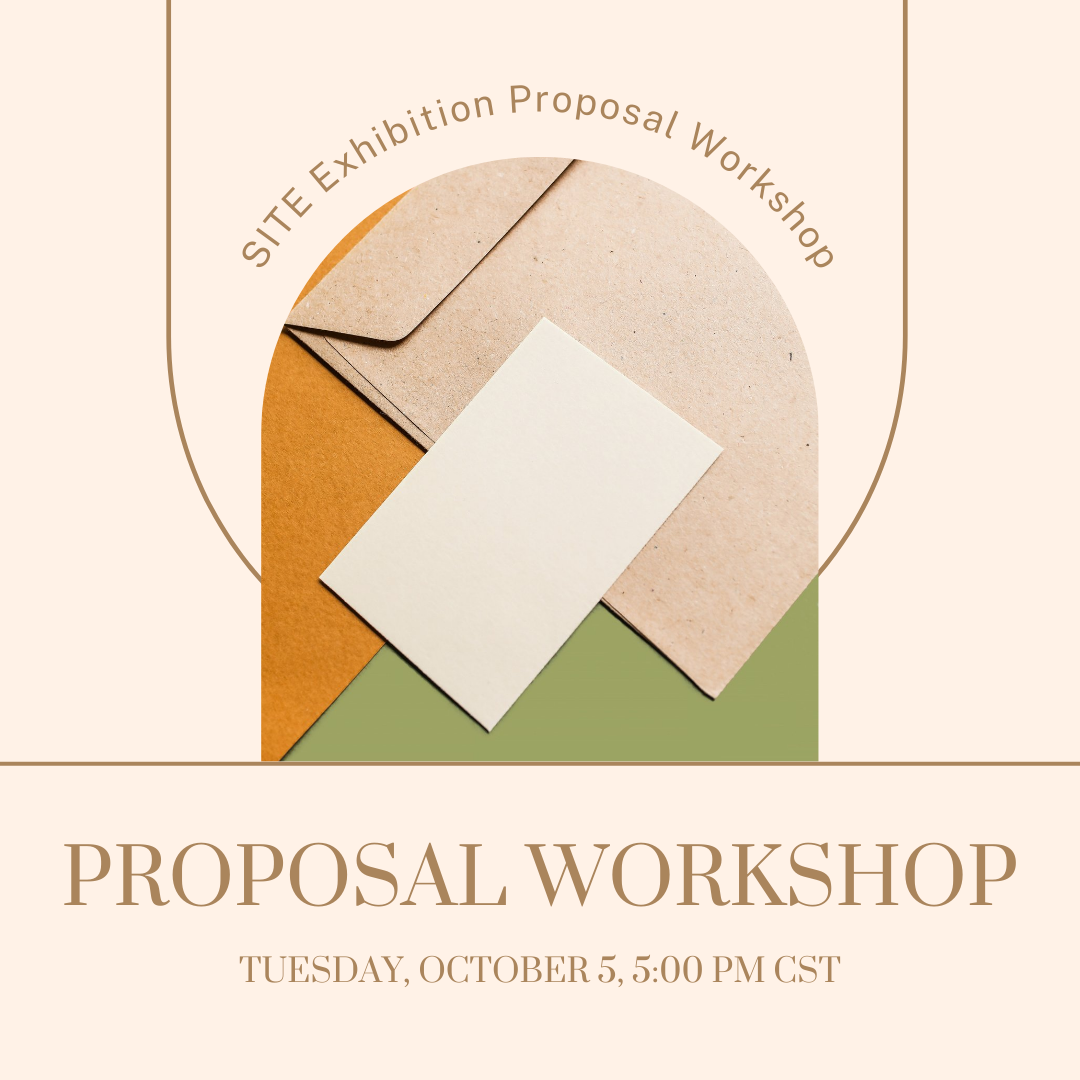 VIRTUAL PROPOSAL WORKSHOPS
Tuesday, October 5th, 5:00 – 6:30 pm cst
Thursday, November 11th, 12noon – 1:30 pm cst
Each semester SITE accepts proposals from students to exhibit in our two on-campus galleries during the following semester.
Leading up to the proposal deadline we offer several opportunities for students to get feedback and advice on how to build a strong proposal as they prepare their exhibition proposal for review.
Please RSVP via Eventbrite: