SITE GALLERIES
SPRING 2022 PROGRAMS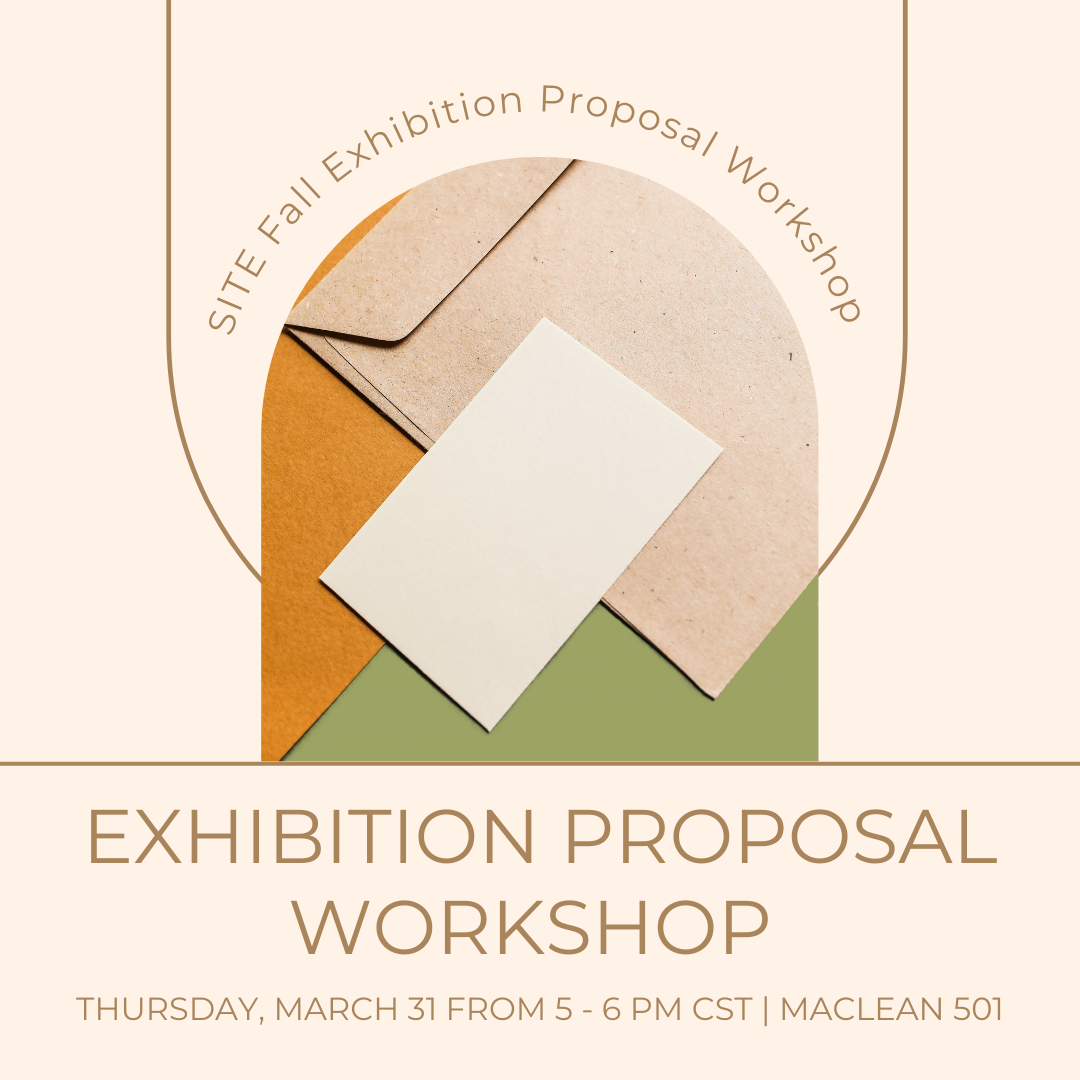 Exhibition Proposal Workshop
Thursday, March 31
5 – 6 PM CST
This event will be hosted in MacLean 501
SITE is offering feedback and advice on how to build a strong proposal as you prepare an exhibition proposal for review for Fall 2022. Join SITE Directors on campus in the MacLean building in room 501 to get all of your questions answered!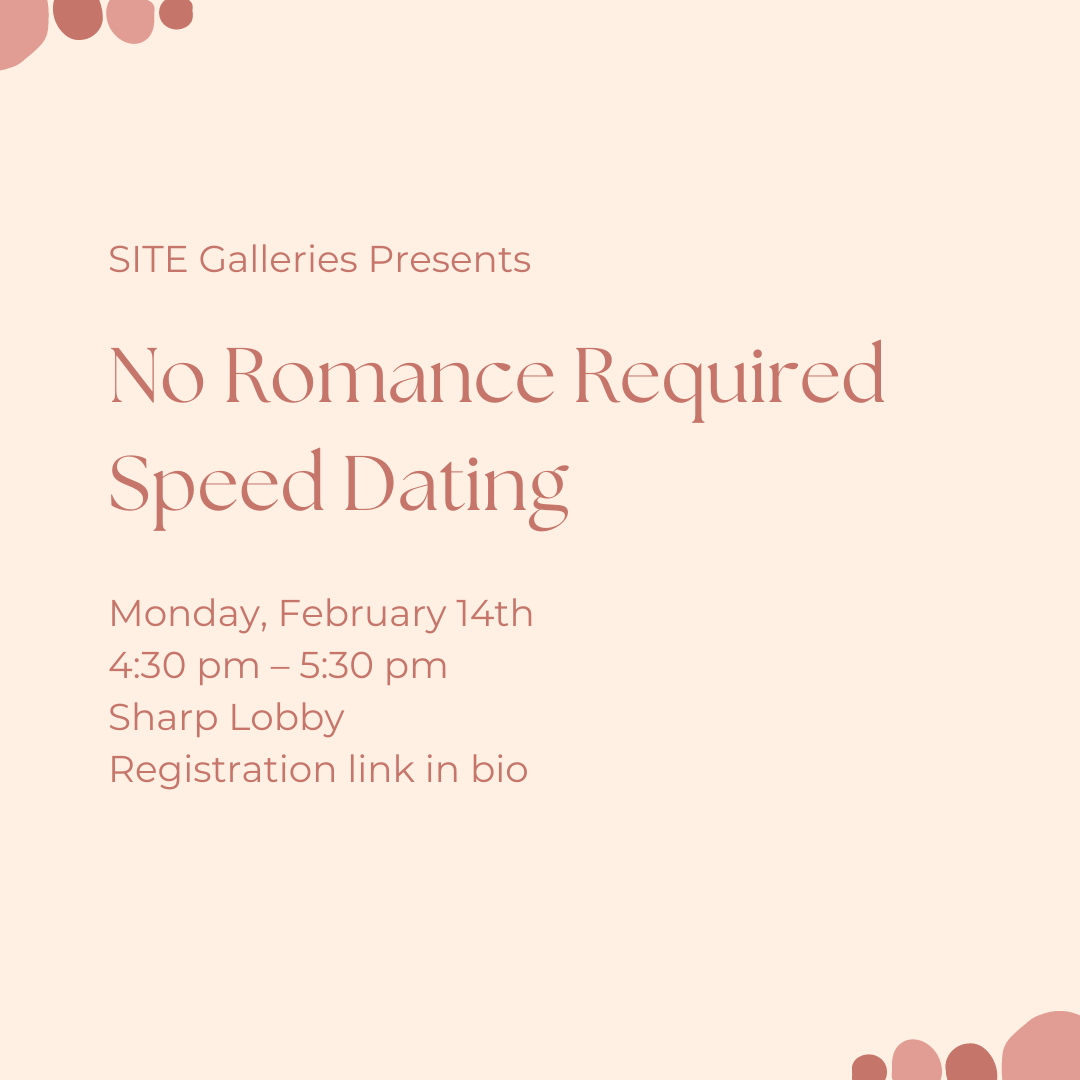 No Romance Required Speed Dating
Monday, February 14th
4:30 pm – 5:30 pm
This event will be hosted in the Sharp Lobby.
Register here.
Are you a curator looking to meet artists? Or perhaps you're an artist looking to meet curators, writers, arts administrators or other artists in different departments.
No matter the case join SITE Galleries for a fun speed dating style activity designed to help students make cross departmental connections.
SITE GALLERIES
FALL 2021 PROGRAMS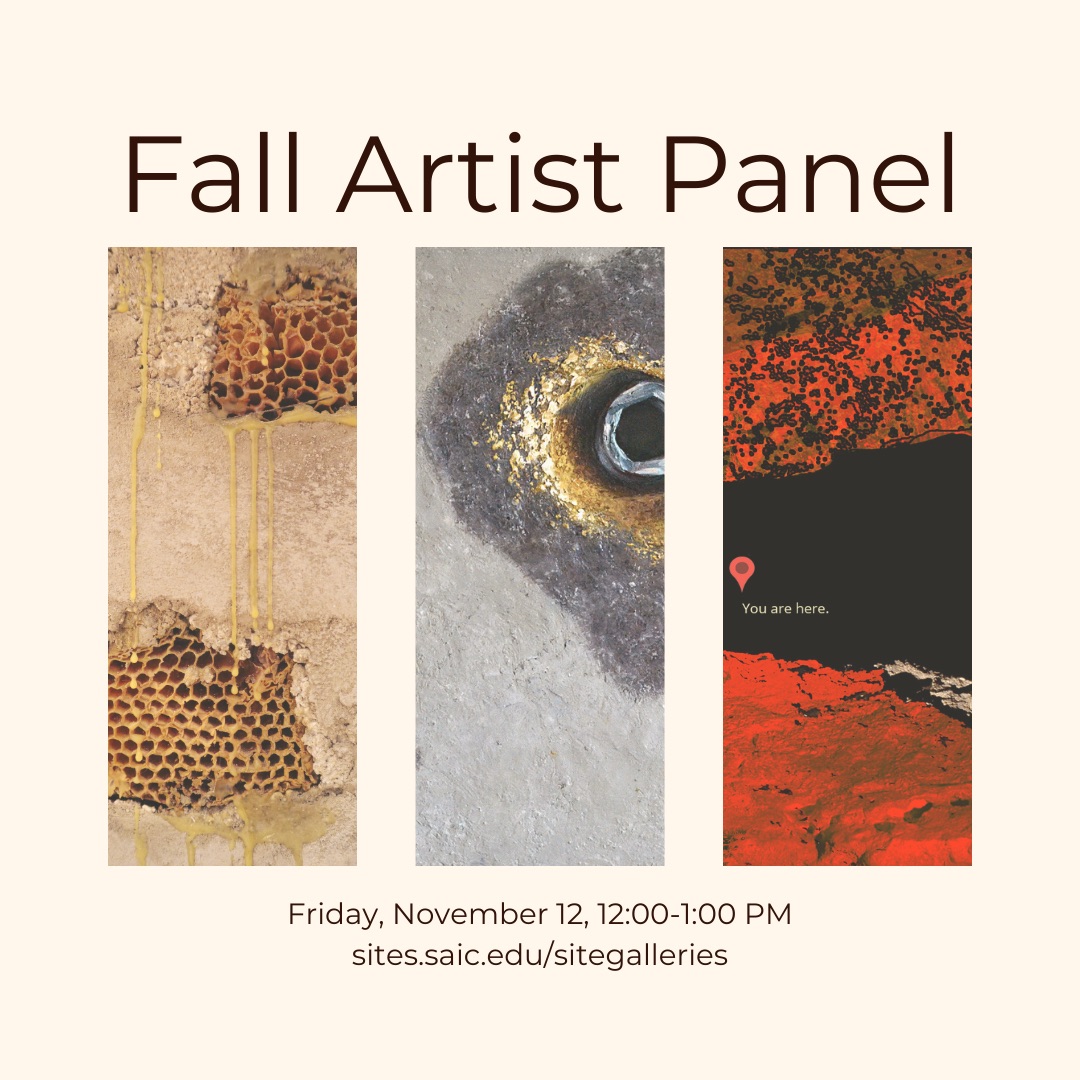 Fall Artist Panel
A conversation with Olya Salimova, Elisabeth Heying and Parinda Mai
Friday, November 12th
12noon – 1:00 pm cst
This event will be hosted by a Zoom Webinar. To watch the recording, click here.
Join SITE for a conversation with the Fall 2021 exhibiting artists. During this conversation the artists will discuss their experiences exhibiting with SITE and explore the connections between each exhibition.
Watch now
Fall 2021 Artist Panel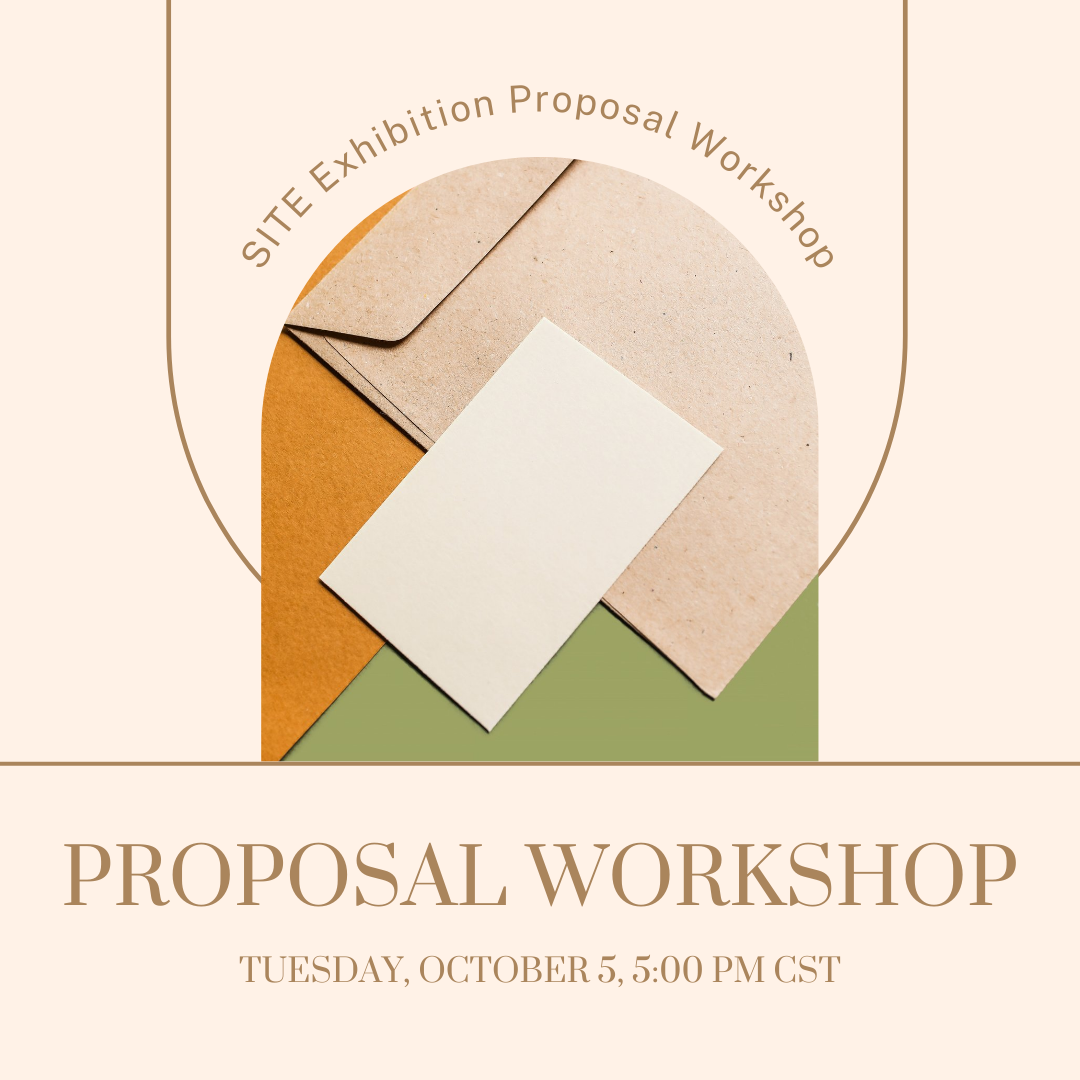 VIRTUAL PROPOSAL WORKSHOPS
Tuesday, October 5th, 5:00 – 6:30 pm cst
Thursday, November 11th, 12noon – 1:30 pm cst
Each semester SITE accepts proposals from students to exhibit in our two on-campus galleries during the following semester.
Leading up to the proposal deadline we offer several opportunities for students to get feedback and advice on how to build a strong proposal as they prepare their exhibition proposal for review.
Please RSVP via Eventbrite:
Address
SITE Sharp Gallery
37 S. Wabash Ave.
Chicago, IL, 60603
SITE 280 Gallery
280 S. Columbus Drive
Chicago, IL, 60603
Hours
Gallery Hours (during exhibitions)
Monday – Friday 11am – 6pm
Saturday 11am – 3pm