Nathan Tedeschi obtained a Bachelor's of Science in Architecture from the University of Illinois Urbana-Champaign. Always one for new opportunity, Nathan has been able to find his place at SAIC by branching out of the studio and into various other opportunities. He was the project leader and design team member for the 2014 SAIC fashion show runway project. He is participating in the 2015 GFRY class, working closely with Theaster Gates, his professors, and the other students, to develop a reuse design-build project. Nathan has also found a place as a teaching assistant for various classes where he has been able to teach and help young students begin their artistic and design orientated careers. Through all this Nathan has found himself valuing the idea of the design of the Human Experience where he has since focused his efforts through his various works.
Daft Park
"The design of Public Space influences the public, which in turn  defines our world and the Public Spaces."
The human experience is defined by Architecture. Everything around us is space and as the key holders to these spaces, architects must be consumed with understanding how people live and experience the spaces they create. The public is the highest form of who we must design for and yet, why do we still design public spaces like we did yesterday? The ever-changing and advancing nature of this culture demands a new quality of design. One that is instant, fluid, and fulfilling all the needs any given person may have. Through studying the public in a very real way one can see two things: Interaction and Surface. A true public space for tomorrow should allow for not just interaction but direct influence on the public space by allowing the public to change the surface of the space to fit their needs. Daft Park pushes this idea to its extents in order to understand what is possible. Not only does it ask how this could work, as others did before, it also seeks to propose a solution. By building a machine that can take direct input from a user and translate that into the development of a park surface, we see an endless possibility to understand the creation of public space.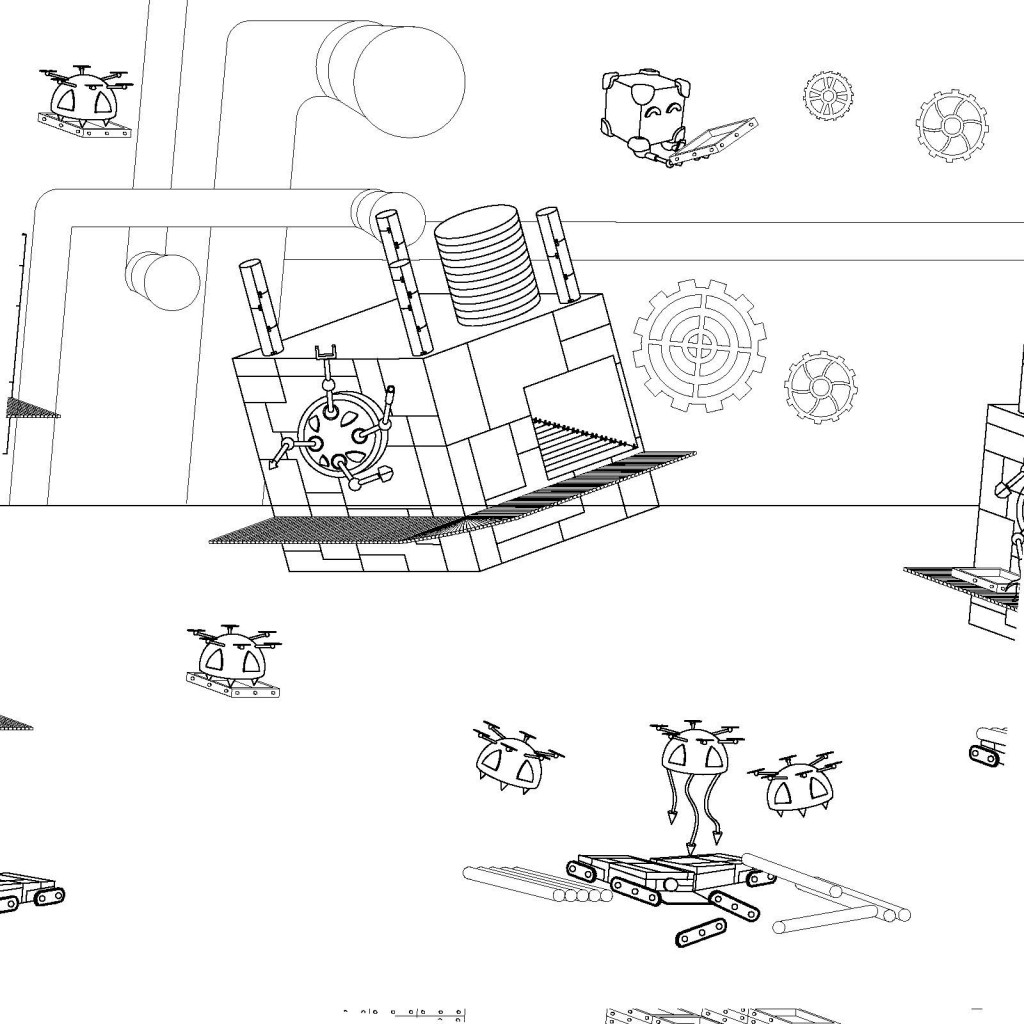 ©Nathan Tedeschi