Book Appointments with AOC Staff
MEET THE STAFF :
Advanced Output Center Manager
Mike Dorries  |  mdorries@saic.edu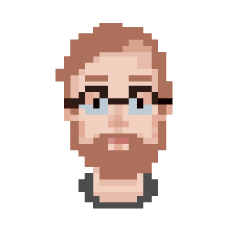 Full-Time Technician 
Sun Kawazoe | skawazoe@saic.edu
Student Worker Staff
Clara Emery | Lab Monitor
Esteban La Rotta | Lab Monitor
Sri Nasution | Lab Monitor
Yufei Xiong | Lab Monitor
Yajurvi Haritwal | Lab Monitor
Shan Jiang | Lab Monitor
Aaryana Shah | Lab Monitor

Apply to work at the Advanced Output Center
Note: This URL will only be active if you are signed into your Handshake account. Create an account here and then follow the URL to our landing page.
If no jobs are posted, favorite the landing page to immediately be notified when a job is posted.
---
Schedule an appointment
Use Acuity to make reservations for AOC services: laser cutting, 3D scanning, large format scanner use, and staff consultations. While you can walk-in for services, it is still advised to make an appointment.
To use Acuity, use the embedded page below and select the resource you wish to use. Note, some resources have longer lead times than others. After making the appointment, you'll get an email with information about your reservation.
Keep in mind, these AOC staff appointments are over Zoom. Do not show up to the AOC to talk to staff. You'll meet online only.
If the embed below does not work, you can also find the schedule here: for Zoom sessions or for in person sessions.