PaperCut Customer Portal Login


Print Services utilizes PaperCut for managed print services which allows users to track, manage, and submit print jobs on campus.

Below is an overview of the web interface provided by SAIC's PaperCut Customer Portal. Feel free to login with your SAIC username and password and follow along!

NOTE: SAIC's print systems and user portal are only accessible when connected to a SAIC network while on campus or off-site using Student and Faculty VPN


---
Account Summary
Once logged into PaperCut, you will find yourself on the Summary landing page which shows your account balances, transaction history, print job history, and environmental impact.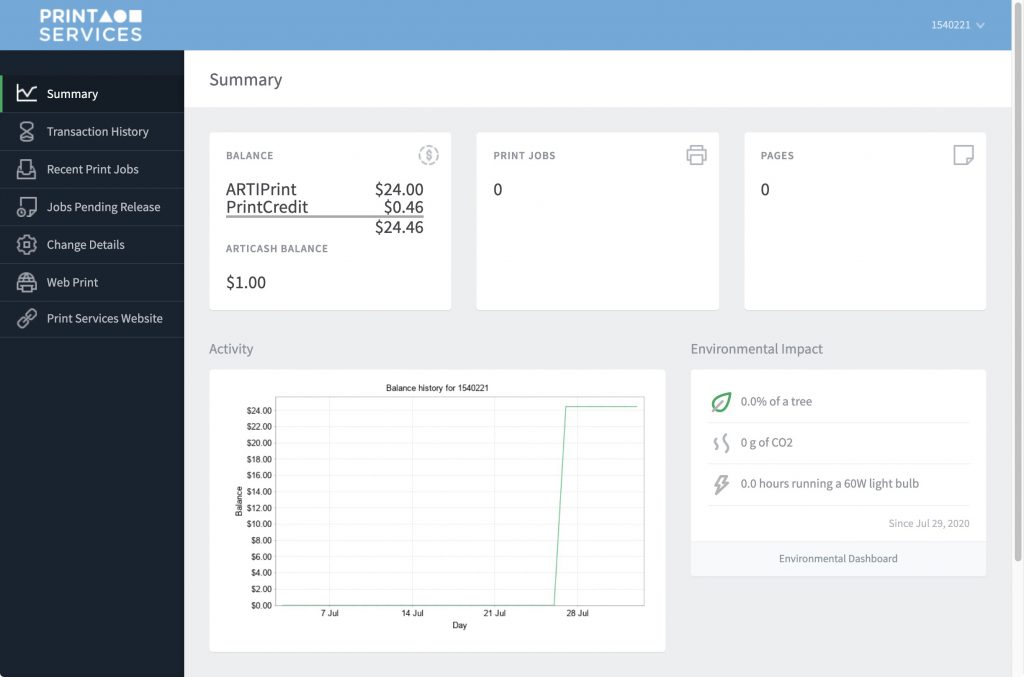 ---
Transaction History
Shows adjustments to your ARTIPrint and PrintCredit accounts. You can find more information about your accounts by visiting our Payment Options page.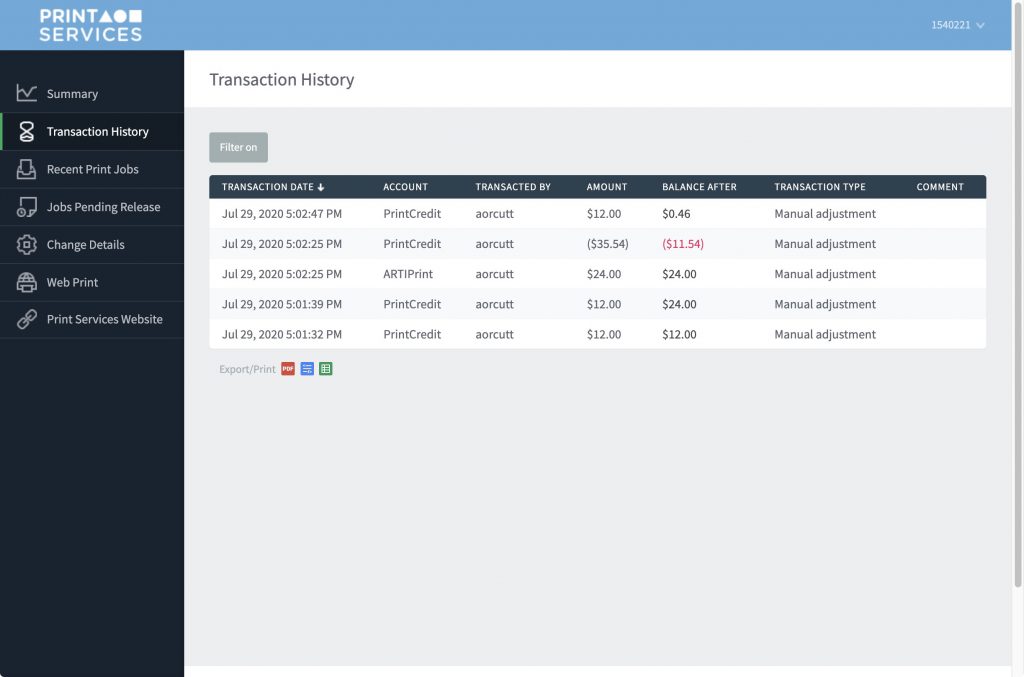 ---
Recent Print Jobs
Shows your printing history and allows you to submit refund requests and export reports.

---
Jobs Pending Release
Shows information about jobs that are in your queue and pending release at a printer (print jobs are held in queue for 120 minutes before being deleted).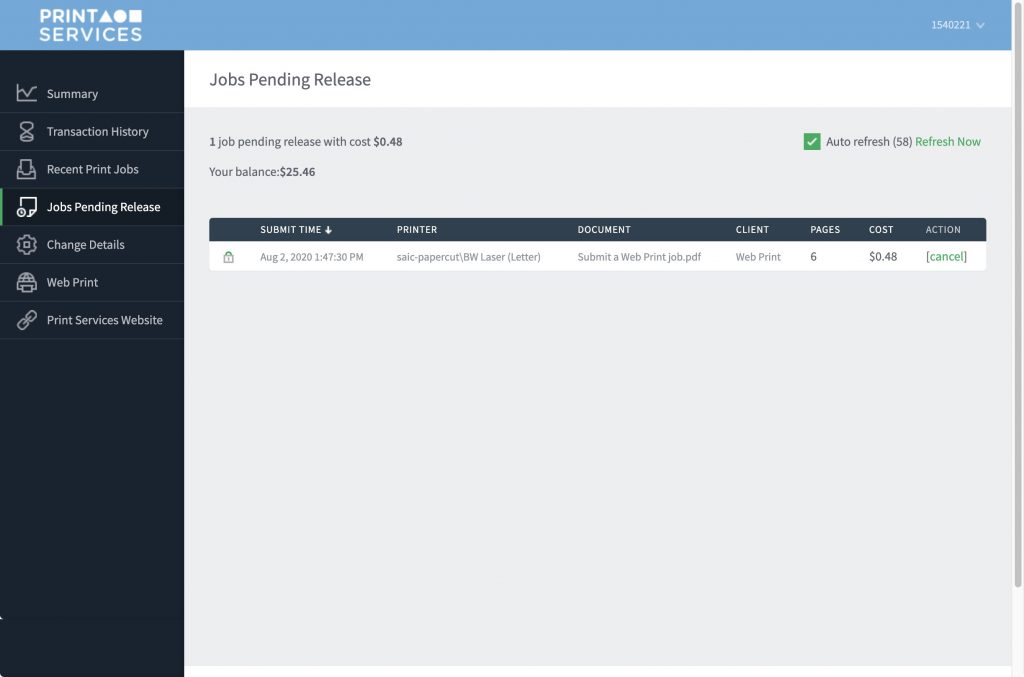 ---
Web Print
This page allows you to submit PDF and raster files to the system via the web interface. More info can be found here.