Re:Working Labor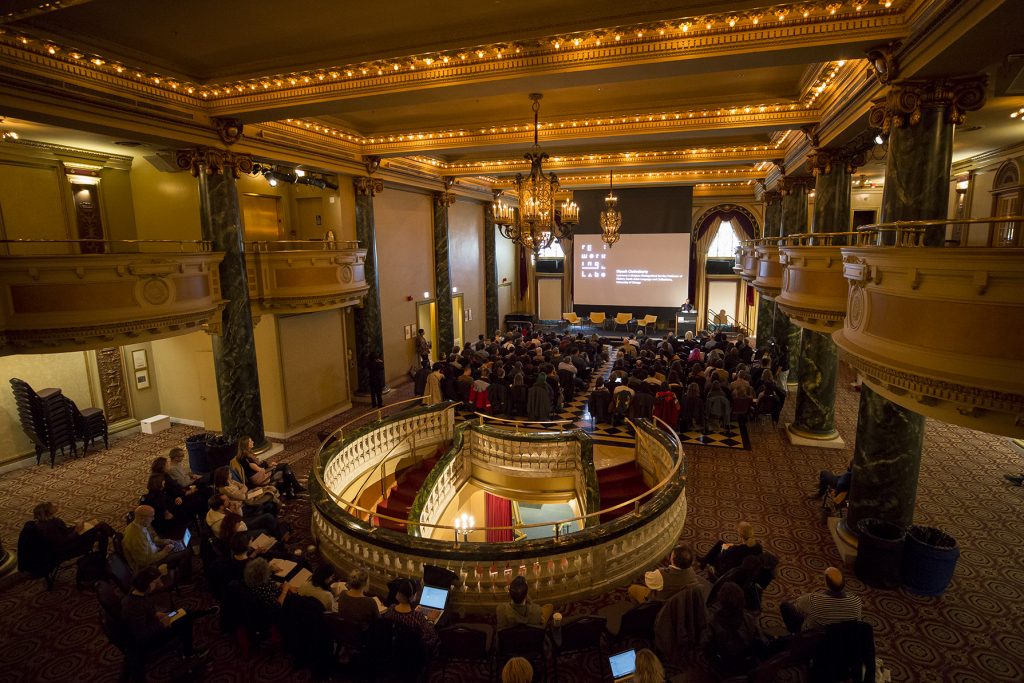 Public Symposium
Friday, October 12, 2018
9:00 a.m.–4:30 p.m.
SAIC Ballroom
The School of the Art Institute of Chicago's Institute for Curatorial Research and Practice in collaboration with re:work the International Research Centre "Work and Human Lifecycle in Global History" at Humboldt University in Berlin undertook a multi-year research project on the subject of labor. This effort, led and curated by Daniel Eisenberg and Ellen Rothenberg, inaugural Faculty Research Fellows of SAIC's Institute for Curatorial Research and Practice, rethinks and reimagines the representations of the changing nature of work, and reflects on the dislocating effects of globalization and technology that have created deeply unstable economic conditions and polarized our political moment.
The Re:Working Labor public symposium was the inaugural public event of this project, which considered how artists, researchers, historians, and activists can come together to address such vital questions.
Dipesh Chakrabarty, Lawrence A. Kimpton Distinguished Service Professor of History, South Asian Languages and Civilizations, and The College, University of Chicago, opened the symposium with an expanded frame, contextualizing human labor within the critical issues of climate change in the Anthropocene.
His address was followed by two panels, which focused on:
The visibility and invisibility of labor—how are artists and researchers envisioning new images that represent work, and how might they empower labor both socially and politically?
Work and the social construct—what are our values around different kinds of work? Might we reimagine a world where the work-to-capital relation doesn't drive the social contract?
Closing remarks were shared by Andreas Eckert, Professor, Humboldt University, Director, re:work, IGK Work and Human Life Cycle in Global History, Berlin.