PDF documents can be exported using many different settings depending on the desired output destination (print, web, etc.).
---
PDF Tips
There are many ways to create a PDF file, but not all of them work well for professional printing. The way in which you create a PDF can dramatically alter the quality of your printing. For that reason, please refer to the following guidelines to ensure the best possible print quality.
—> We recommend using the PDF/X1a:2001 preset for printing at the Service Bureau.
When do I choose PDF export settings? It depends on the program but usually after choosing the filename, type, and location to save a popup menu will appear where PDF settings can be chosen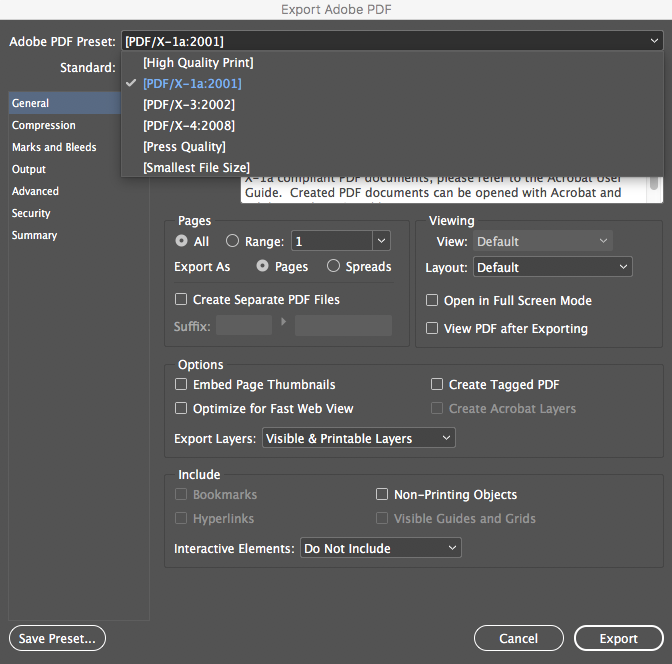 ---
Recommended Changes to Settings
---
Marks & Bleed: Only include crop & bleed marks if the file setup for that item/product requires it (For card printing we do not want any marks). Click 'Use Document Bleed Settings' to include previously setup bleed, usually should be set to 0.125″(1/8″). If you want us to cut your prints you must include bleed area and crop marks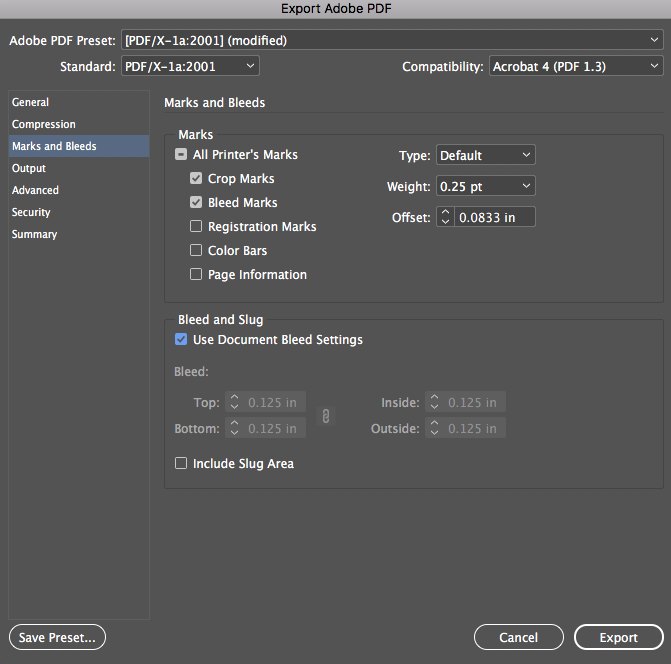 Output Color Conversion: 
For Laser Printing: Change to 'Convert to Desitination (Preserve Numbers) & choose the Destination to 'Coated GRACoL 2006'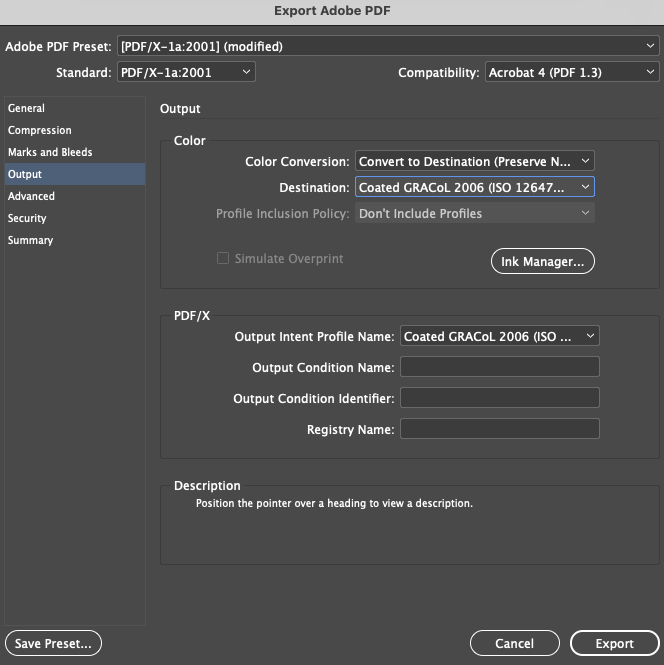 For Inkjet Printing: Change to No Conversion & Include all Profiles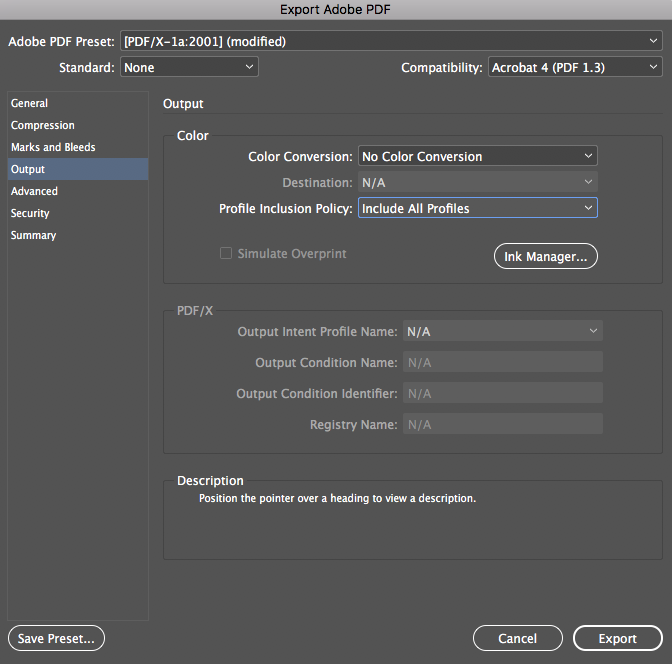 Click 'Save Preset' to save settings for future use