We offer a separate print driver for the SAIC community so that when submitting files to the Service Bureau the options that are necessary for file set up are available.
Most likely you will be downloading the Service Bureau driver if you are going to be making a Saddle Stitch Booklet larger than 11×17 and require the Print Booklet feature to print with Crop Marks for cutting.
The Service Bureau driver is also installed on the computers outside the SB on the 11th floor.
---
Click here to download the installer package.
An installer pkg file will be downloaded onto your computer.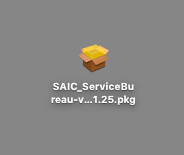 Double click on the pkg file to launch the installer and follow the instructions to finish installing.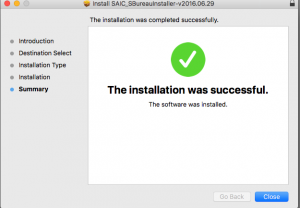 ---
If you have had InDesign open you will most likely have to shut down InDesign and restart the program for the driver to show up in the list of printers on campus. You may even have to restart your computer for it to show up.
Please try this before coming to the counter for help.
---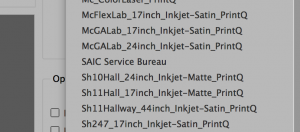 ---
Saddle Stitch Booklets:
When preparing your files for Saddle Stitch Booklets you will need to use the Print Booklet feature in InDesign to impose your pages.  In order to have the correct paper sizes available during this step you will need to download the Service Bureau Print Driver. (details above)
The driver is important because it will allow you to choose papers larger than 11×17 which are only available at the Service Bureau.
Once you have downloaded the drivers in the Print Booklet window you will be able to select the following:
Printer: PostScriptFile
PPD: SAIC Service Bureau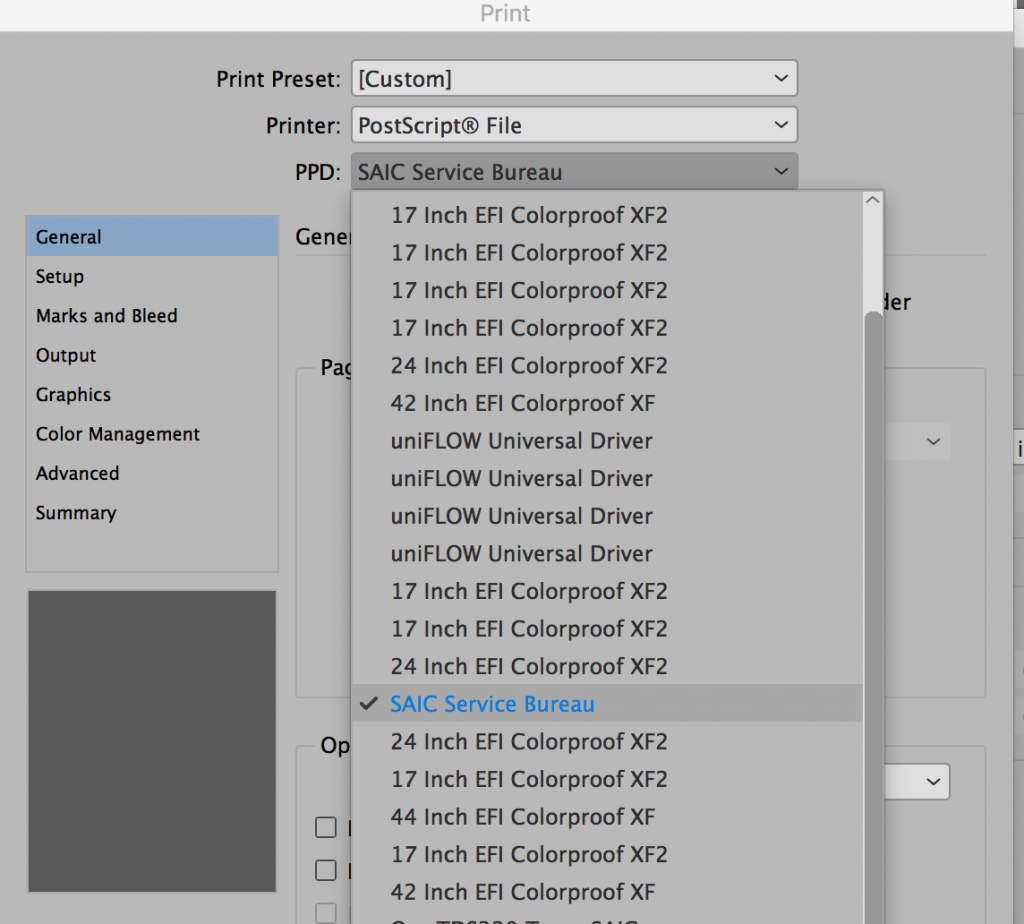 This should open up a larger set of paper sizes in the Set Up area.