We have created a set of print templates for many of our products to assist our users in the file set-up process. To maintain our top-quality printing, we require your cooperation to prepare the file correctly for print. The Service Bureau is not liable for reprints if you fail to follow any of these directions.
---
How it works
---

Download Template > Edit InDesign File > Export PDF > Submit for Printing
---
Download the desired Print Template package and follow each templates Instructions.pdf included usage and exporting information. 
---
The products with templates will have an instructions.pdf on download, usage, PDF exporting and submission process. Each may be a little different so please read the instructions closely.
All of our templates are specific to the way the Service Bureau processes, prints and applies finishing/cutting/folding to your order.
Using templates downloaded from another website will not work. Period. We have our templates fine tuned to the millimeter with our printing software and cutting machines.
---
Custom Templates
If you have a specific sized item that you would like to have cut or folded please reach out for a consultation and we will assist with setting up a custom finishing template.
Please talk with a technician or staff member if you are interested in this option and we can assist with file set up and check out our Custom Template page in the menu. 
---
Before getting too far into your design process we suggest looking at both the Design Checklist and Artwork Guidelines below.
---
Design Checklist
---
Text

Keep all text at 8pt or higher.



Imagery

Make artwork a vector
PDF/photographs at 300dpi or higher.




Crop Marks

We don't need them!
We add our own in the places we need them.



Lines

Sharp lines need to be at 0.5 or thicker.
---
Art Work Guidelines
---
Make sure your text is inside the safe area.
The "safe area" is designated using margins in the InDesign template and is shown as a pink line. By putting text or design elements past this line you run the risk of being cut off or appearing too close to the edge of your card or booklet.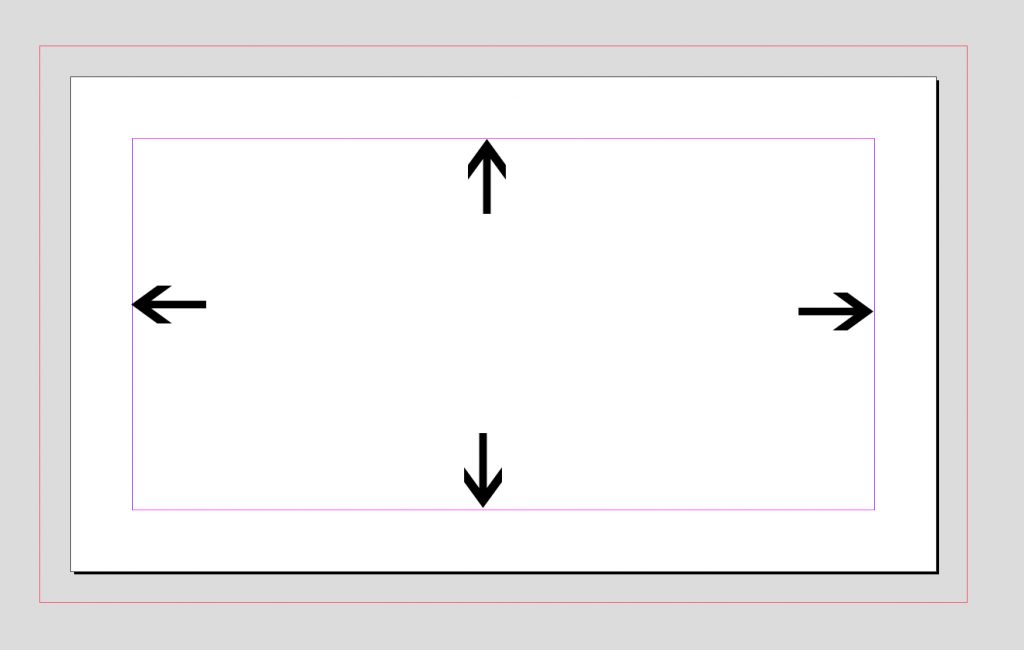 Make sure your image is full bleed.
If you have elements of your design that extend all the way to the cut line, make sure that in your file you extend them past the cut line and all the way to the bleed line to ensure that there is no white border on the final product.
Whether you're using a photo or a solid color, you'll want to make sure that the background of your design extends through and fills the bleed area. Even leaving one edge too short will result in ugly white edges on one edge of your final product.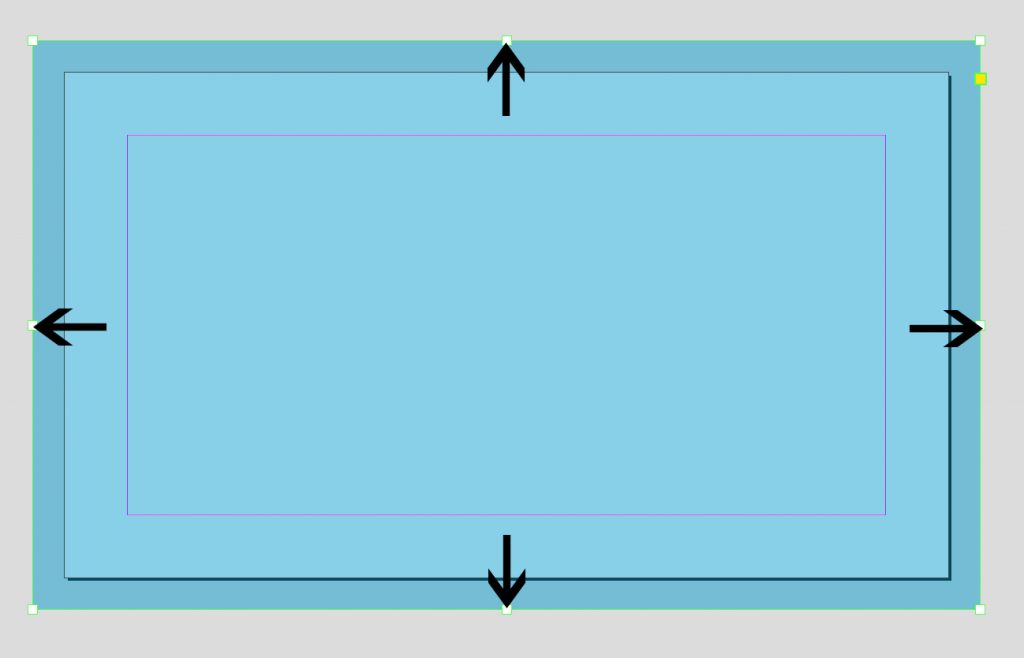 When using photos you'll want to make sure there is plenty of extra space around the focal point of the image, so the unimportant part of the photo can fill the bleed area and the important part is in the safe area. We don't want anyone's head to get cut off.
---
Make sure your design is the right size and resolution.
Make sure your design is the right size. Each template will have a final size that is required for the finishing whether it's cutting or folding.
If it doesn't fit, we will cancel your order and ask that you resubmit.
Likewise, if your design is blocky or blurry on screen, you need to get a higher resolution file and start again.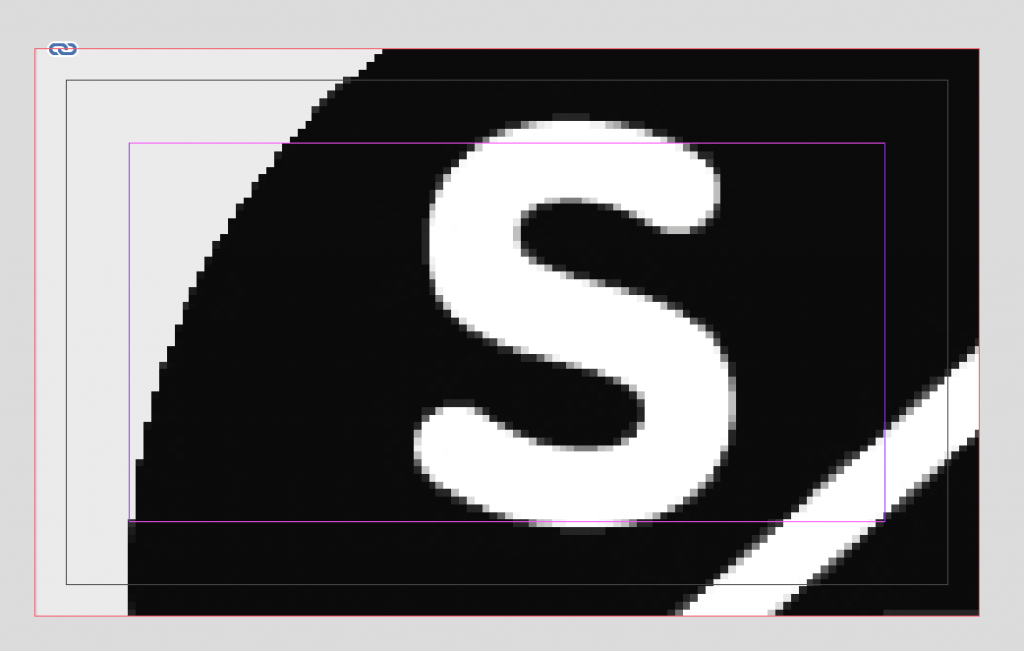 If you are uploading photography or non-vector artwork (e.g. JPEGs), please make sure they are no less than 96dpi (ideally at 300dpi). If your designs are a mix of photography and design, make sure the embedded photographs used are above the recommended resolution to avoid pixellation.